Shashi Kapoor was a good actor.
But he was an exceptional producer too.
Bold, enterprising and lavish, Shashi spared no expenses to ensure his films were premium products.
His finances would often go into the red as he would try to pump optimum resources into his films.
A true soldier of cinema production, Shashi Kapoor's classy films re-defined the art house space by bringing in a budgetry freedom afforded only by mainstream blockbusters into non-mainstream cinema.
On Shashi Kapoor's 83rd birth anniversary, Subhash K Jha looks at his top five productions.
36 Chowringhee Lane, 1981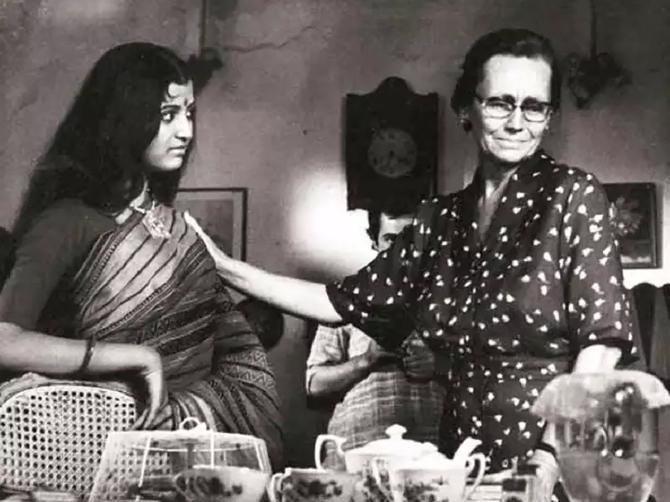 A simple story of an aging Catholic woman in Kolkata, whose emotional vulnerability is exploited by a young couple, became a haunting elegiac treatise on loneliness, desolation, abandonment and exploitation.
How did it happen?
"I think my collaboration with Shashi Kapoor on 36 Chowringhee Lane was destined to happen," Director Aparna Sen says.
"That's what Jennifer Kapoor said to me in one of the many beautiful letters she wrote after the film. She was right. This was a film I had waited to make.
"Every detail was worked out in my mind beforehand. Then I needed a producer. It was Satyajit Ray, who suggested Shashi's name. Shashi had done Junoon and Kalyug with Shyam Benegal. These are films I loved and I knew he could be the right producer for me.
"Earlier, Jalal Agha had taken me to a producer who wanted to know if my film had any action or sex in it. I quickly left explaining mine was a small humane story. When I contacted Shashi, he asked me to fly down to Mumbai from Kolkata at his expense with the promise that if he didn't like the script, he would still fly me back to Kolkata at his expense. His generosity knew no bounds.
"They don't make movie makers like Shashi Kapoor any more."
Junoon, 1978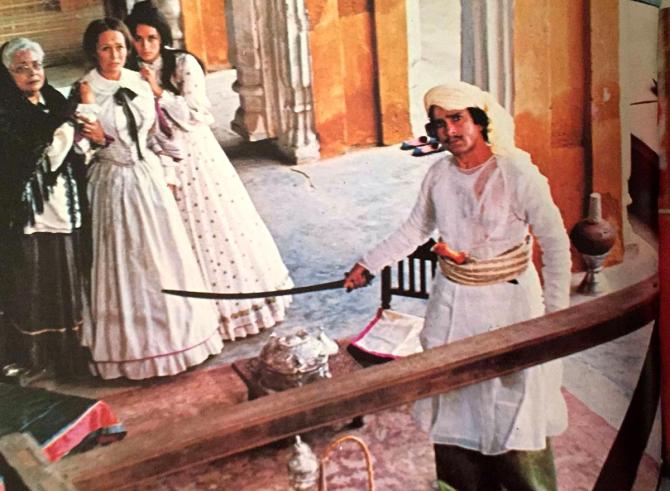 Shyam Benegal's association with Shashi Kapoor yielded two outstanding films.
Based on Ruskin Bond's novella, Junoon was a tumultuous epic story of forbidden love between a passionate Pathan (Shashi Kapoor) and a British beauty (Nafisa Ali) during the time of the freedom movement.
Shashi's talented wife Jennifer starred as Nafisa's mother, while Shabana Azmi -- almost doing a reprise of her role in Satyajit Ray's Shatranj Ke Khiladi -- played Shashi's wife.
This was Benegal's most lavish presentation to date, shot in panoramic frames that caught the turbulence of a passion that replicated the mood of the times.
"During the shooting of Junoon he (Shashi Kapoor) would scold me for listening to the Beatles between shots. 'Why don't you listen to Begum Akhtar instead? Shaukatji se kuch tho seekha hota!'" Shabana says, looking back.
"My mother was known to get into her character hours before a performance and would surround herself with stimuli that would help her inhabit the world of the character she was playing. I would make a face and reluctantly switch off the Beatles to put on Begum Akhtar. I never admitted to him that it did help."
Kalyug, 1981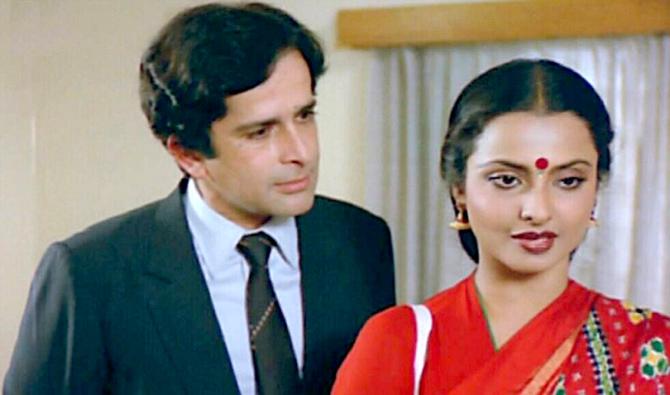 Culled from the Mahabharat, the film about two warring families caught in a corporate war suffered from excessive characters.
Kalyug was an art house multi-starrer featuring Shashi Kapoor, Rekha, Anant Nag and Victor Bannerjee, among others.
Even the elaborate family tree graph at the beginning can't help us to keep track of who's who.
Nonetheless, the film's energetic pacing and brilliant actors made this second collaboration between Benegal and Shashi Kapoor worth a watch.
Vijeta, 1982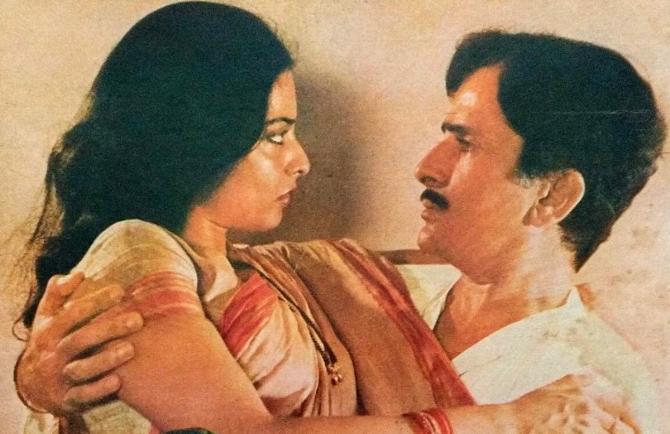 The film about a perplexed teenager Angad (Shashi's son Kunal Kapoor), who finds his bearings in life by becoming an Indian Air Force pilot, had some of the most elaborate aerial shots of fighter planes ever seen in Hindi cinema.
Director Govind Nihalani couldn't stop marveling at how lavishly Shashi Kapoor spent on getting the air force details right when in fact, those details don't show on screen.
Shashi didn't care.
For him, the perfect shot was priceless.
Rekha insisted on working free of cost, but Shashi insisted on paying her.
"Shashiji was generous to a fault," Rekha recalls.
"He spared no expense, cut no corners. He was one of the best producers I worked with."
Utsav, 1984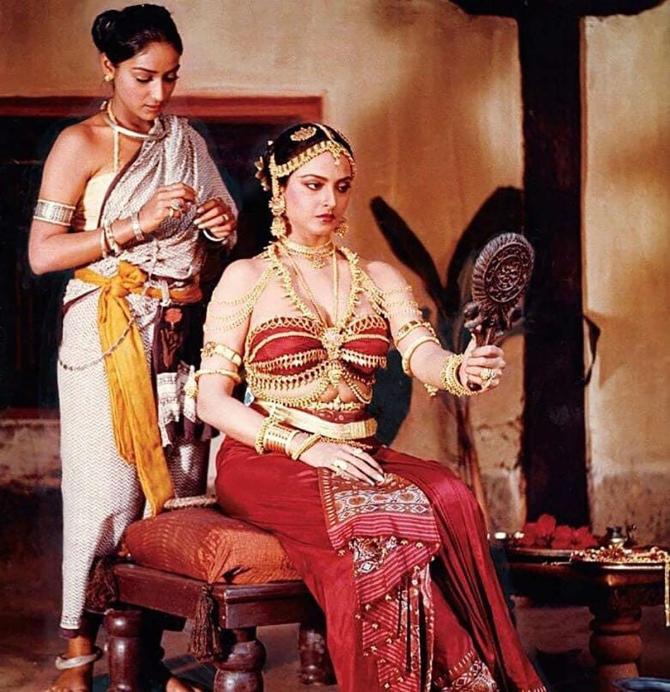 Producer Shashi Kapoor's third and final collaboration with Rekha nearly wiped him out financially.
It was a rich, glossy, steeply-budgeted period film based on Mṛcchakatika (The Little Clay Cart), a 10-act Sanskrit drama written by Śūdraka.
One doesn't know what level of junoon impelled Shashi Kapoor to attempt such madness when film-makers played it only one way: Safe.
Shashi invariably took risks, Utsav being the riskiest of them all.
The role of Samsthank, played by Shashi, was originally supposed to be played by Amitabh Bachchan.
Directed by Girish Karnad, Utsav was a disaster at the box office.
It is remembered only for Laxmikant-Pyarelal's music, especially the number Mann Kyun Behka.