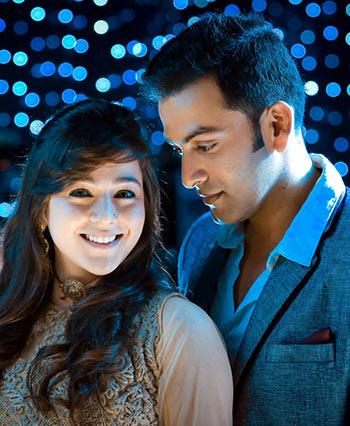 'There are certain stories, which cannot be conveyed to another person easily, like Anarkali. So I decided to turn director.'
Sachy discusses his latest film.
After scripting films like Chocolate, Robin Hood, Makeup Man, Seniors and Doubles with his erstwhile partner Sethu and Run Baby Run and Chettayees on his own, Sachy made his debut as a writer-director with last week's Anarkali.
The film, starring Prithviraj and Priyal Gor, has been appreciated by critics as well as the audience.
In a brief chat with Rediff.com contributor Vijay George, Sachy discusses Anarkali.
Image: Prithviraj in Anarkali

How strenuous was the shooting of Anarkali in Lakshadweep, where scenes have been shot underwater?
Prithviraj has undergone training to play a deep-sea diving expert. He and cinematographer Sujith Vaassudev had earned the required certificate to go underwater up to 32 metres or so. We could only shoot those sequences during noon and it was planned very well.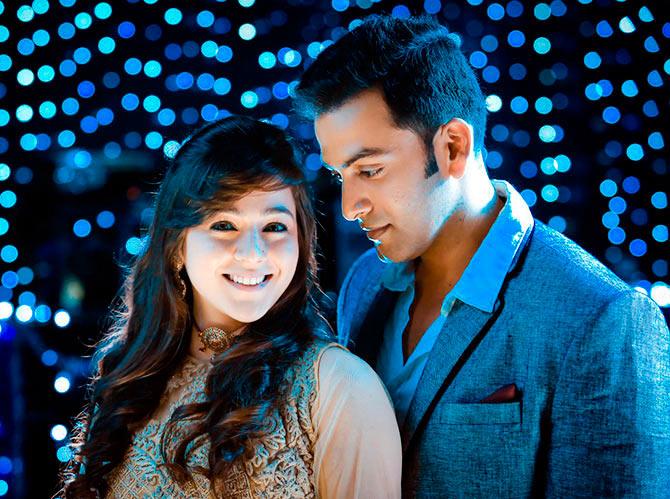 Image: Prithviraj and Priyal Gor in Anarkali
What made you cast Priyal Gor?
Priyal is a model and actor doing Punjabi and Hindi films. We had originally planned to cast Shraddha Kapoor but she got busy with Bollywood after the success of Aashiqui 2.
Why do you have five directors -- Shyamaprasad, Madhupal, Major Ravi, Renji Panicker and V K Prakash -- in the cast?
(Smiles) They suited the roles and it was fun to work with them.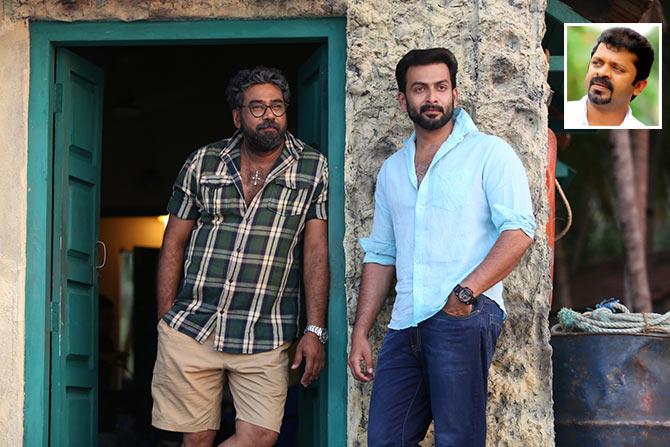 Image: Biju Menon and Prithviraj in Anarkali. Inset: Sachy
You have found success as a scenarist. How does it feel to make your debut as a director?
Sethu and I were planning to make our entry as a director-duo with Robin Hood but the project never got completed. So we remained scriptwriters.
Interestingly, Robin Hood was later directed by Joshiy.
There are certain stories, which cannot be conveyed to another person easily, like this one. So I decided to turn director as well, with Anarkali.