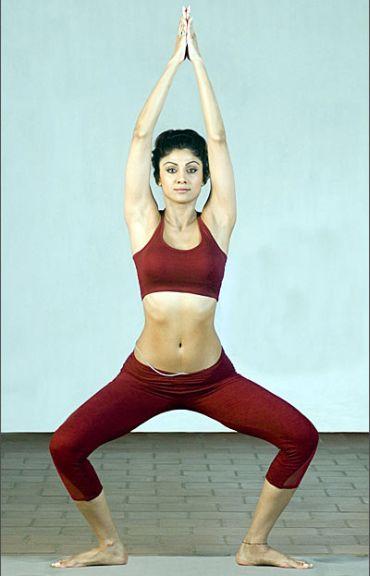 'Yoga cures you of illnesses, tones your body, keeps you fit.'
'I feel it is the road to happiness.'
Ahead of World Yoga Day on June 21, Shilpa Shetty explains why we need to take it up more actively.
Bollywood actress, entrepreneur and mother, Shilpa Shetty is known as one of the fittest celebrities in the industry.
One of the most prominent endorsers of Yoga in India, the 40-year-old will be a part of the International Yoga Day celebrations on June 21.
She talks to Sonil Dedhia about the difference the practice,that originated in India and was popularised by the West, has made in her life.
You have been invited by PM Narendra Modi to perform yoga with him on World Yoga Day on June 21.
I did get an invitation from our Prime Minister Narendra Modi, but I had already committed to being part of a public yoga marathon in Bangalore, where I will be doing a 30-minute yoga session in front of 25,000 people.
I was in London for more than five weeks and just returned earlier this week so it was too late to make any changes in the plan.
I won't be able to go to Delhi but I will be present with our PM in spirit (laughs) because I love him and respect him a lot.
People abroad have opened yoga studios and practice yoga religiously, but in India, there is apathy towards yoga.
It is high time yoga is given importance because it originated in our country and we need to be proud of it.
I think it's a great opportunity for people to start practicing yoga and get some discipline in their lives.
For how many years have you been practicing yoga?
I started almost 14 years ago.
Being an actress I have to always keep fit. While doing weight training, I would do some relaxation asanas, as you need discipline and self-control.
A few years ago, I had cervical spondylitis. That's when I seriously started practicsng yoga. It helps in the healing process.
Cervical spondylitis is not curable but yoga has definitely helped in preventing it.
What difference has yoga made in your life?
Yoga has become a way of life for me.
It has made me more disciplined and has made me calm because when I am doing yoga I am also meditating and concentrating.
I didn't take up yoga to look good. I've never given a good figure too much importance.
Fitness was my target and one of the things that helped me achieve it is yoga.
Sometimes at the airport people come and compliment me for my Yoga DVD. More than my films, people like my Yoga DVD as it has actually changed their lives.
Do you think the gym culture has anything to do with people not practising yoga?
Individuals have their preferences. I go to the gym too and do weight training and cardio. I have also tried different workout patterns.
But, at the same time, I love doing yoga as it has worked wonders for me.
I travel a lot and I can't carry weights with me so I feel yoga is the best form of exercise.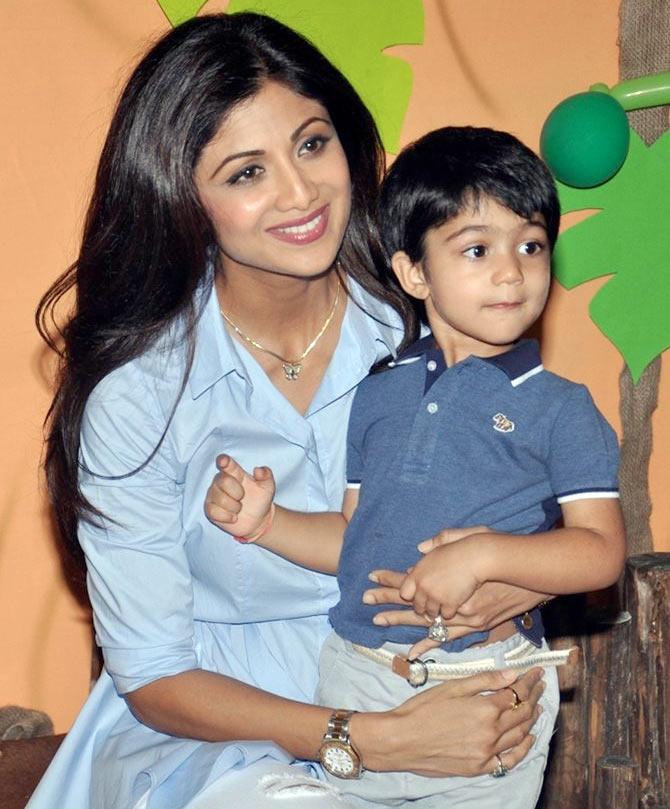 Does your family practise yoga too?
My son Viaan does. He likes to chant 'Om' with me.
My husband (Raj Kundra) can't do it (laughs). He prefers weight training over yoga.
What message would you like to give your fans on World Yoga Day?
Like I said before, if you really want to lead a happy and healthy life then I thinks it's time you practised yoga.
Yoga targets the mind, body and soul -- it's this three-in-one practice.
It is the holistic approach to life. It is a scientific way of being fit.
It cures you if you are ill, tones your body, and keeps you fit. If you are unwell, you can't do any other form of exercise but yoga.
It is quite brilliant. You feel peaceful after doing yoga and peace equals to happiness. I feel yoga is the road to happiness.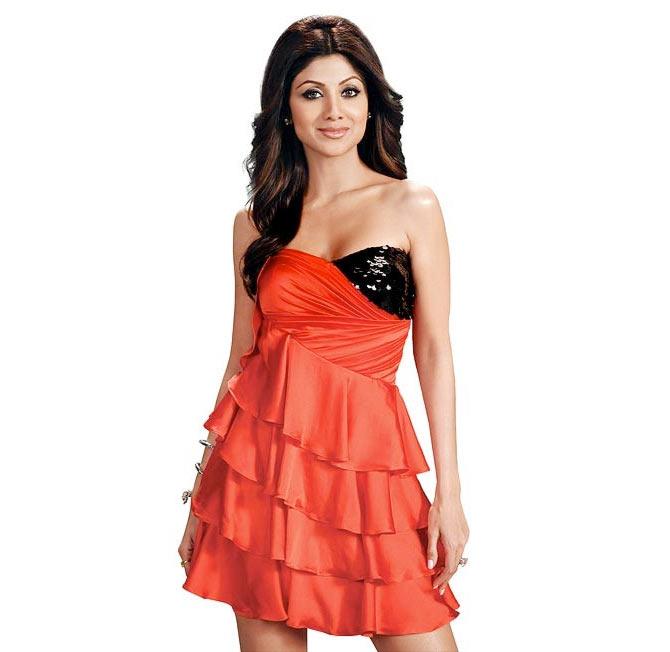 You recently turned 40. How did you celebrate your birthday?
Yes, it was really amazing. I was in Montenegro with my family and friends.
It was shocking and surprising as 50-odd friends had flown down to surprise me. I had an incredible time (smiles).
Any plans to do a full-fledged role in a film?
I am currently busy with my home shopping channel. I am also promoting my saree line.
I am busy with my son too. But he just turned three and his nursery is for longer hours so I have some free time.
I don't know if I will do a film yet, but I love doing television.
If a script excites me and is worth my time, I might consider taking it up.