'People always associate being thin or fit with starving yourself. I keep reading articles about actors doing some orange diet, eating one banana and black coffee a day.'
'We grow up with so many insecurities and want to look like those air-brushed models we see.'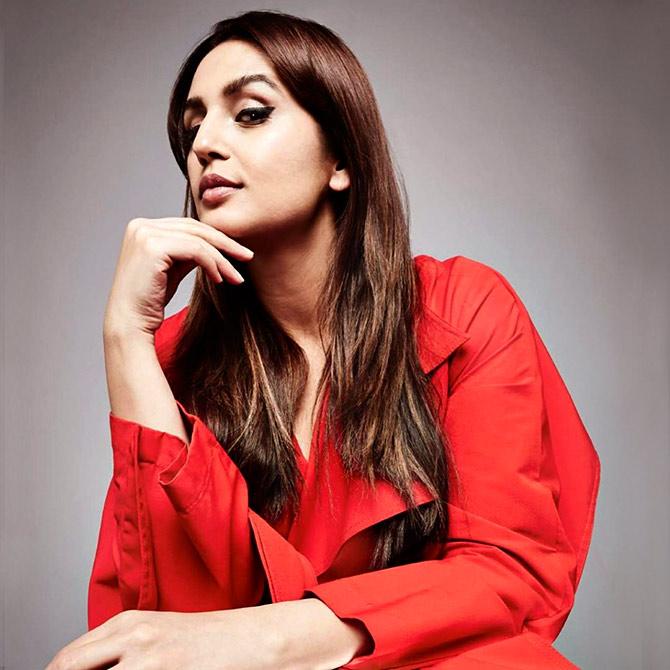 Photograph: Huma Qureshi / Instagram
Huma Qureshi tries her hand at her second horror film after Ek Thi Daayan, in Dobaara, where she will star with her brother Saqib Salim for the first time.
An adaptation of Hollywood film Oculus, it also stars Lisa Ray and Adil Hussain and is directed by Darna Mana Hai's Praawal Raman.
Huma is enjoying the current phase of her career, balancing commercial hits like Jolly LLB 2 with international cinema like The Viceroy's House.
And she's doing it with enough food in her belly!
She shares the secret to eating right with Rediff.com contributor Rajul Hegde.
Have you watched the original film, Oculus?
Yes, that's why I signed this film.
Actually, they offered the film to me and asked me if I had seen it. I said no.
Then they told me they want to make the remake in a different language. Since there was no bound script, I watched the film.
I thought this film would be very interesting if real siblings play it, which the Hollywood film didn't have.
The premise of the film is the same. There's a brother and a sister and an incident happens in the family. The brother tries to run away from the past while the sister tries to drag him back. The memories get hazy because they were kids when this happened.
They try to get in terms with it and get closure.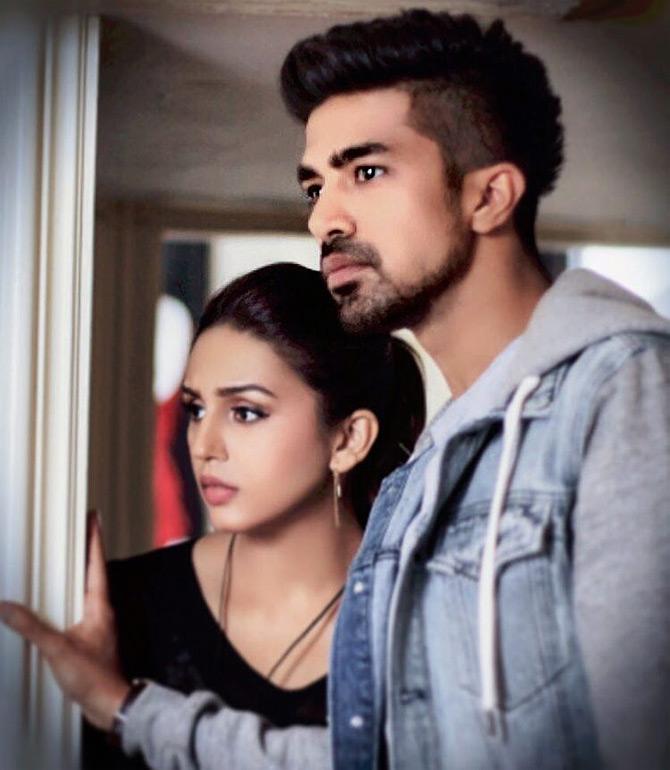 Image: Huma with her brother Saqib in Dobaara. Photograph: Saqib Salim / Instagram
Was it fun shooting with your brother for the first time?
It was very irritating!
Just imagine what go through at home follows you at the work place! (Laughs).
Actually, I was the irritating one on the set. I could not disconnect being an actor from being a sister.
I was always watching out for him, achha khana kha liya? (Did you eat?)
Why are you doing this?
Who is he getting friendly with?
He was like, back off! Give me space.
But with your brother, there is just another comfort level. Saqib and I don't look alike but our reactions are very similar.
So it was nice thing to work with someone you know, and know that he's there for me and watching out for me.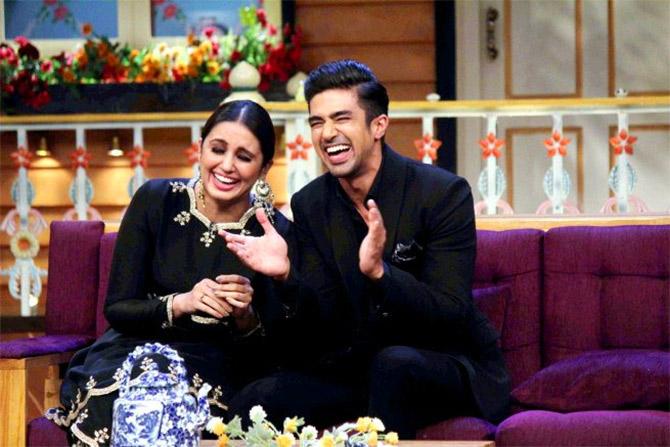 IMAGE: Huma and Saqib enjoy their stint on The Kapil Sharma Show
Since Dobaara is an adaptation, how will it be different?
When I saw the film, I was very scared.
In India, unfortunately, horror films are made in a certain way which cannot be watched with your family.
But this film has thrills and it's spooky. The horror is world class, it's not tacky.
Dobaara is not a cut-copy-paste of Oculus. The characters are Indianised.
Do you believe in the supernatural?
I believe in God.
I definitely believe in the supernatural but have never encountered a ghost (laughs).
Photograph: Huma Qureshi / Instagram
How was it working with actors like Adil Hussain and Lisa Ray, who play your parents?
I was fortunate to work with Adil. He is one of the finest actors we have. He recently won a National Award. He's a fine talent and a wonderful human being.
Lisa is very beautiful from inside out. My friends have asked me to fix a meeting with her (laughs), she is so stunning!
She is a very brave woman. She is such a great energy to be around.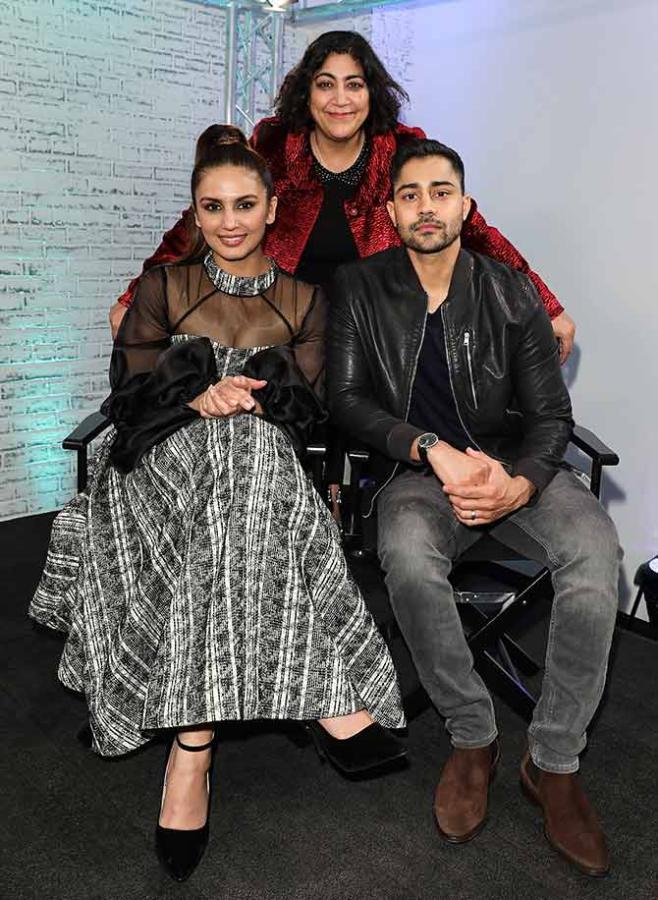 IMAGE: Huma with Gurinder Chadha and costar Manish Dayal at the premiere of Viceroy's House. Photograph: Tim P Whitby/Getty Images
How was the response to your first international film The Viceroy's House?
After the Berlin premiere, we had a London premiere. I think they plan to release it in India around Independence Day.
The response has been great. We got a standing ovation.
It is a very beautiful love story at the time of Partition between a Muslim girl and a Hindu boy.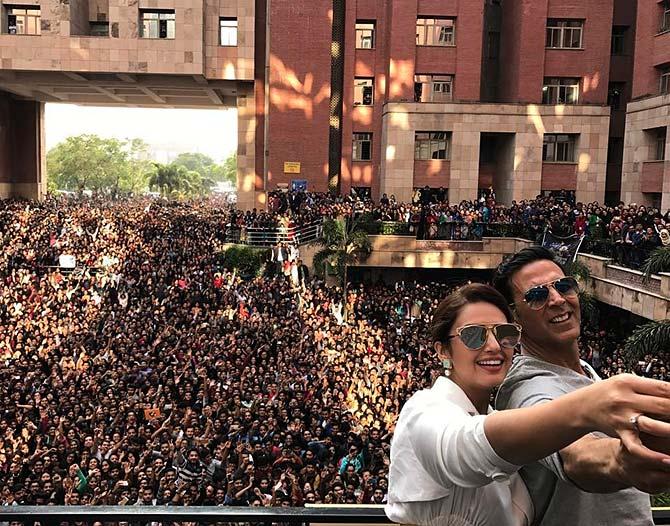 IMAGE: Huma and Akshay Kumar during the promotions of Jolly LLB 2. Photograph: Huma Qureshi / Instagram
Did working with a big star like Akshay Kumar in Jolly LLB 2 help your career?
Absolutely! I am grateful to be a part of a great film like Jolly. I benefitted a lot.
I am sure you will hear few interesting announcements soon (smiles).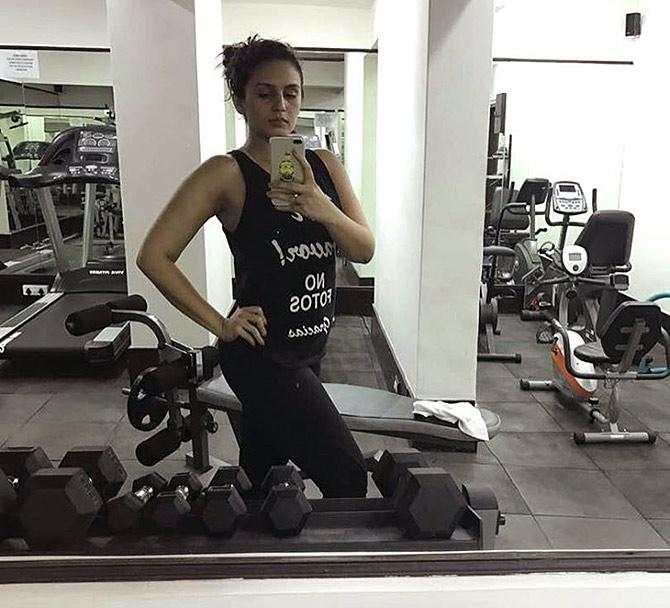 Photograph: Huma Qureshi / Instagram
You love posting food pictures on social media.
People always associate being thin or fit with starving yourself. I keep reading articles about actors doing some orange diet, eating one banana and black coffee a day.
We grow up with so many insecurities and want to look like those air-brushed models we see.
I have dealt with so many body image issues.
So I feel that today, if I am in a position to influence other people's thinking, I should tell them that there is another way to be fit and healthy. You can eat tasty food; you don't have to starve yourself.
If I feel like having pizza, I make my own with a cauliflower base. Or I make dessert without sugar and use natural sweets like dates or jaggery.
I don't think healthy eating should be boring or tasteless.
I am cooking in a way that is healthy for me.