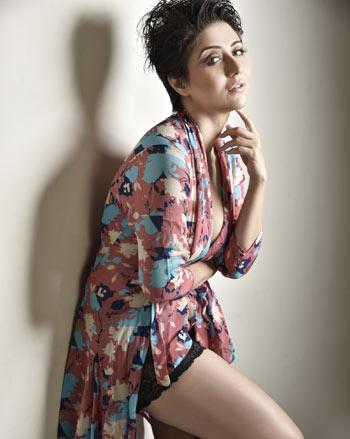 'The brief for my character in Detective Byomkesh Bakshy! was so clear, I thought the film was based on my role'

'I am not too keen on tagging my non-Bengali career as 'Bollywood' or anything'

Detective Byomkesh Bakshy! debutante Swastika Mukherjee on her Bollywood innings.

Swastika Mukherjee who has spent a good 10 years playing lead roles in Bengali films is thrilled with her Hindi debut in Dibakar Bannerjee's Detective Byomkesh Bakshy!.
"As a maiden appearance I must say I have a very interesting role. It isn't the conventional lead. Yet it has made quite an impression on the audiences," says the 34-year-old actress.
So what was the brief she got to play the mysterious Anguri Devi in the film?
"Playing this character was really a tightrope. It had to be just correct. Dibakar's brief was so clear, it was like getting an entire life history of my character. Dibakar built an entire screenplay of Anguri Devi's life from before the time she appears on screen. We could make an entire film out of it.

"In fact when I heard the story of Anguri Devi from Dibakar, I was elated thinking the film was based on my character. Dibakar had to calm me down saying Anguri's back-story was just for the story board.
"Dibakar also gave me books to read on seduction of younger men by older woman."
Swastika likes being entrusted complex characters such as Anguri Devi.

"Unless an actor is trusted to deliver she cannot rise above herself. Dibakar gave me a chance to recognise my own potential," she says.
Given the painstaking attention to detail to the time period in the film, it's a given a lot of time went into finding the right look for Anguri.

"Looking like Anguri every day before the shoot, getting the curls and the lipstick and the character's clothes and accessories right wasn't easy," Swastika reveals.
But that wasn't the only difficult part of working in Bakshy! for Swastika.

She also struggled a bit with her Hindi dialogues.
"It wasn't easy. I mix up the genders like all Bengalis do. While delivering my lines I'd suddenly see Sushant grinning in front of me. I would be like, 'what's wrong?' He'd say, 'You've just turned me into a girl.'

"I focused hard on getting my dialogues right before we started shooting. Once we began shooting I was fine."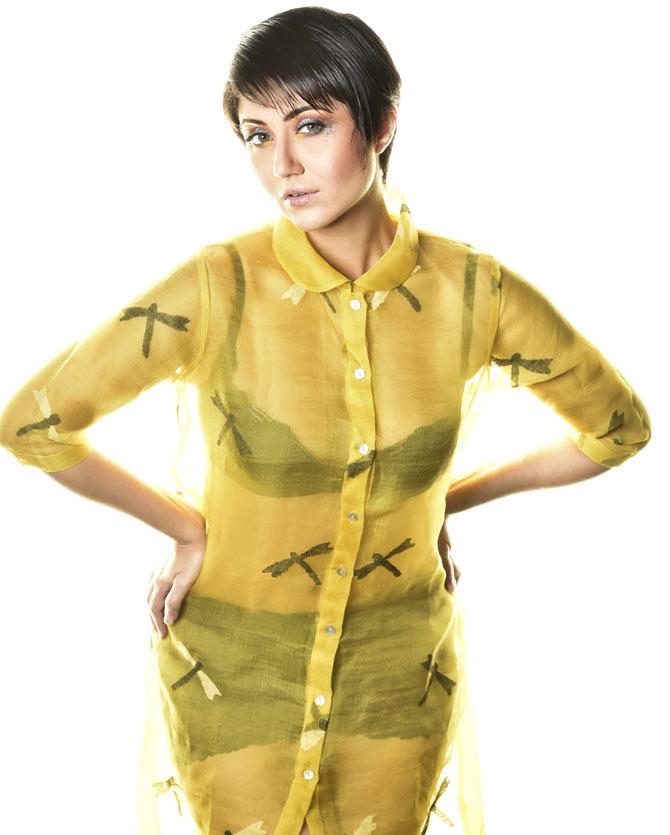 Swastika is all praises for her costar.

"He is pretty new to acting too. Doing an iconic character like Byomkesh wasn't easy for him. We were united in our constant effort to understand our characters."
Her first Hindi film may have got her noticed in Bollywood but Swastika hasn't really planned her future here.

"I am not much of a planner. I was working in Bengal for 12 years before my first Hindi film came out. I don't think heroines in Bengal take on as many unconventional roles as I have.

"I waited for Byomkesh to be released for people to see what I'm capable of. It'd be great if I can do varied roles in any language, just as I have done in Bengali.

"I am not too keen on tagging my non-Bengali career as 'Bollywood' or anything. It could be any language. But the role has to be out of my comfort zone. It would be great to work with new actors and in new languages. I enjoy unpredictability."