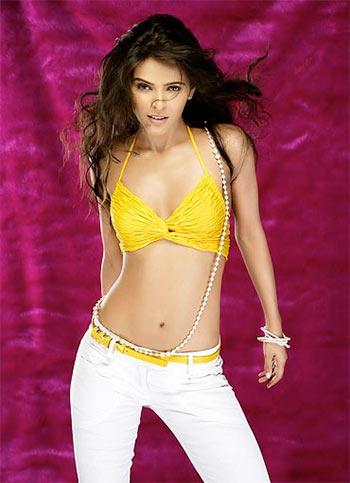 'I may have limited screen space in Baby but I am confident about it.'
Madhurima Tuli talks about her big movie break.

She has starred in a number of Hindi, Tamil and Telugu films but Madhurima Tuli feels starring opposite Akshay Kumar in Baby is her first big break in films.
The actress's short stint in the tele-serial Kumkum Bhagya had also brought her some recognition.
In a brief conversation with Sonil Dedhia/ Rediff.com, Madhurima talks about working in Baby, why she owes her career to Ekta Kapoor, and her aspiration to become a singer.
What prompted you to do Baby?
It was a film with Akshay Kumar. Who would not like to do a film with him?
In terms of the role, Baby is about the mission, but my role is integral to the film.
It's the entire package -- a Neeraj Pandey film which stars Akshay Kumar. Baby is my biggest break ever.
Doesn't screen time matter to you?
After I got to know I have limited screen space in Baby and I play a mother to two kids, everyone was, like, how can I do this film.
But if as a newcomer I lose this opportunity, I am losing a big film.
I may have limited screen space in Baby but I am confident about it. It is not always about screen space.
How did you get the role?
My character in the television serial Kumkum Bhagya was very popular. Neeraj Pandey noticed me in an Airtel commercial.
Though the advertisement was caught in some controversy, it brought me some good luck. I play a wife in the ad, who is also her husband's boss.
That particular role is very similar to what my character demanded in Baby, the timing just turned out to be right. After Neeraj saw the advertisement, he knew that I would suit the role. He called me for an audition, and in five days it was finalised,.
I had just 20 days before I began shooting.
Surprisingly, Ekta Kapoor (producer of Kumkum Bhagya) accepted my resignation and let me quit immediately, even though I had signed a six-month contract.
I am really thankful to Ekta. I owe my big Bollywood break to her.
How was it working with Akshay Kumar?
It is like a dream come true.
Akshay is a down-to-earth, humble and disciplined guy. He was an inspiration to me.
I thought I would be working with a superstar, but the way Akshay behaved with me, it felt as if he is my buddy.
He used to crack jokes and made me laugh a lot during the shoot. He is a fun-loving person.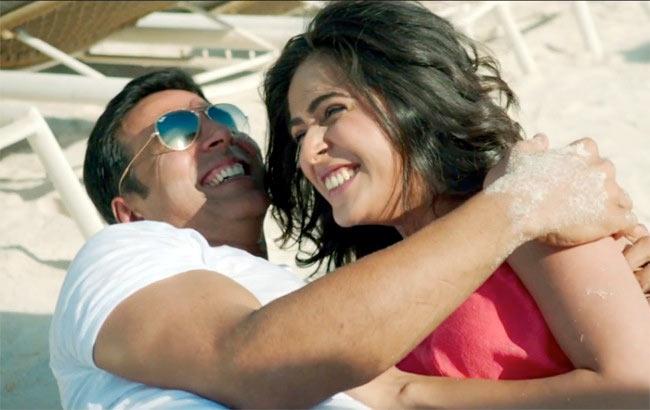 Image: Akshay Kumar and Madhurima Tuli in Baby
Have you signed any films after Baby?
I have been offered a lot of films after I signed Baby but none of them excited me.
I would rather wait. Who knows, I might end up with a film opposite Shah Rukh Khan or Salman Khan!
I am keen to work with them (smiles).
You have done some modelling and now acting. Is there any other facet you want to explore?
I would love to sing. Priyanka Chopra is my inspiration. I want to be a pop singer hopefully.
Would you go back to TV if given the opportunity?
If I get a good role on television, I am fine doing both.