'If not now, then when will I take risks and enjoy myself?'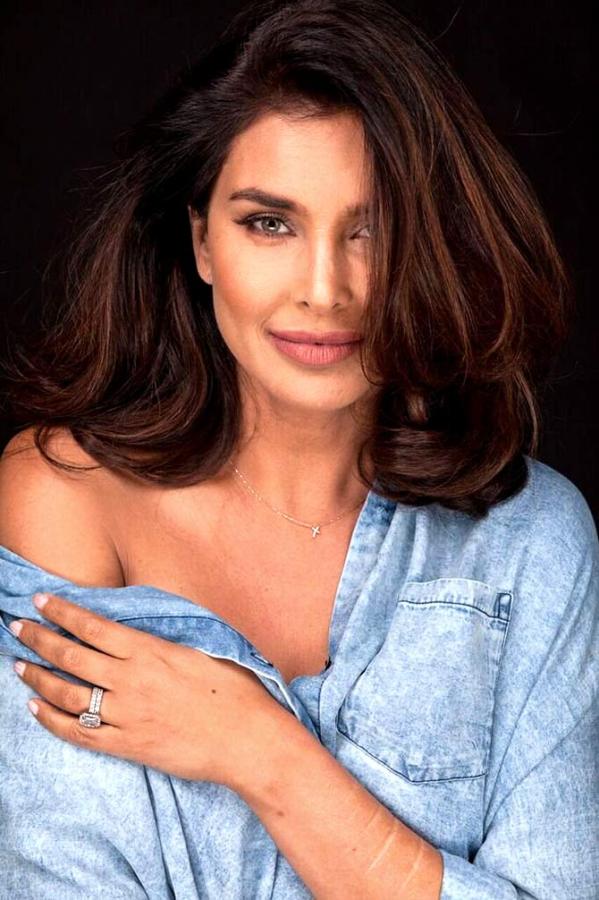 IMAGE: Lisa Ray. Photograph: Kind courtesy Lisa Ray/Twitter
Lisa Ray -- last seen in Ram Gopal Verma's Veerappan -- is all set for the release of Dobaara: See Your Evil.
'My 40s have been very liberating despite the fact that I am living with an incurable disease,' Lisa tells Rajul Hegde.
You look stunning.
Thank you.
In a weird way, I think I look my best right now.
My 40s have been very liberating despite the fact that I am living with an incurable disease.
I am more positive and comfortable with myself. I think that probably has a lot to do with it.
Interestingly, you have done more non-glamorous roles.
It's interesting that you pointed it out; yeah, it's true.
I have done different kinds of roles in different phases of my career.
I started out as a glamorous sex symbol and that stuck. It's not that I don't embrace it.
But again, if I am called sexy at 45, I'll take it (laughs). But there are many other dimensions to me.
In my private life, I don't play that role at all. My friends know I am bookish and an introvert.
I write poetry, have an interest in the arts. I am trying to make a more holistic image for myself.
It's not about the pretty picture you see.
In my acting career, I have always been attracted to complex characters, and most of my work has been very distinctively un-glamorous.
That's probably a conscious choice.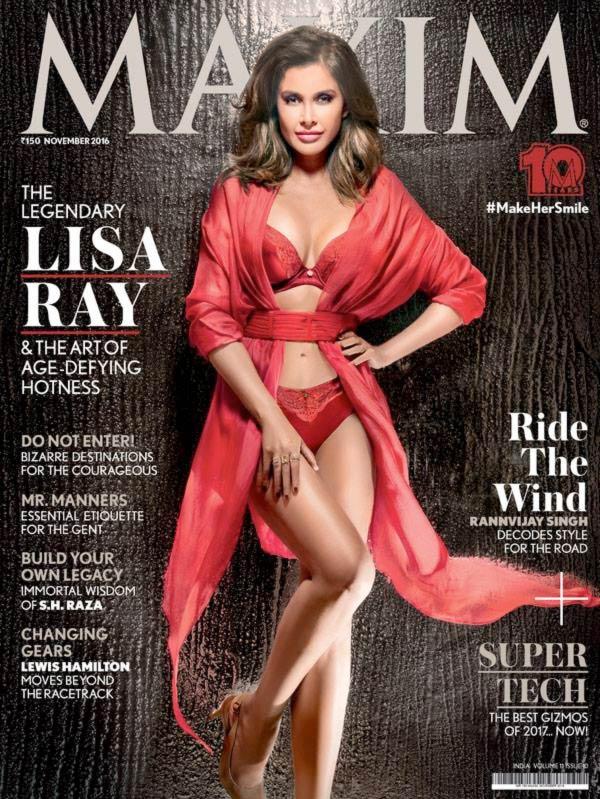 IMAGE: Lisa Ray on the cover of Maxim India.
There is a perception that actors have to be at their best always.
That's a weird thing; it's not the case abroad. You are allowed to be off duty.
You will see Brad Pitt walk around, but not shave for days when he doesn't have to; he (still) looks fantastic.
I have written about what I call the 'pathology of perfection'. I think it's damaging.
I think it takes three hours to create a red carpet image.
I don't wake up looking like this in the morning.
If a young girl sees that and thinks I want to look like that, that is unrealistic because none of us look like that all the time.
That's where the danger lies.
If you can just look at it and say 'Hey, what a great image, what fun', and if you see it as fantasy and as art, then that's fun.
But the problem is that next generation is identifying with that and feeling 'Why don't I look like that?' and feeling insecure.
And the point is nobody looks like that. That's the message I would want to convey.
I don't think actors are paid to look perfect all the time. I think we should be paid to play the character properly and not look glamorous all the time.
You did a bold photo shoot for Maxim magazine.
I loved it; again I was celebrating myself at this age.
You once said you are a misfit in this industry. Why do you say that?
Because I am an introvert and don't even like being around a lot of people all the time (smiles).
I like acting, I love creating beautiful images.
I love a lot of aspects of it, but I don't enjoy the personal attention.
I am not an attention seeker; I like my private time.
So from that point of view, as you said, since the perception is that actors have to always look good, want attention all the time. I mean that's why I am a complete misfit.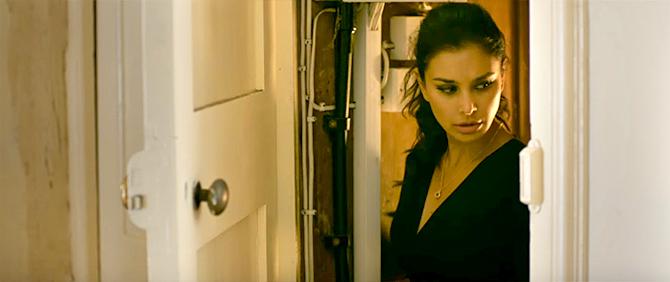 IMAGE: Lisa Ray in Dobaara: See your Evil.
What made you take up Dobaara?
The script is really interesting. It's more of a psychological and family drama in the horror genre.
Prawaal Raman, the director, is a friend and he's fantastic.
The casting is really interesting; Huma (Qureshi) and Saqib (Saleem) are reel and real life siblings.
I didn't get a chance to actually perform with them, but I believe they have done a fantastic job.
I met them very briefly in London. I think they are both fantastic actors.
Last but not the least is certainly the opportunity to work with Adil Husain (who plays her husband), one of the finest actors today. He has become a very good friend of mine.
I loved every moment of working with him. He is a theatre actor. Not many know that even I have trained in theatre for many years in London.
So we kind of have a common language, way of working. I learnt so much from him. I see him literally like my guru.
I am working on another film and I call him up and ask how should I prepare? Give me some exercises.
He is such an incredible gentleman; he has a lot to share. We enjoy that; it's taking experience to the next level.
I feel like I am learning and growing.
I always say I don't want to be the best actor in the world. I want to work with someone better than me so that I can learn from them.
I think I am happy with the way Dobaara has turned out.
I think by now people who know me know that I am very fussy about taking on projects.
I have to do different things all the time.
Veerapan was really fun for me. I really enjoyed working with Ram Gopal Varma and taking up a different role.
I like taking risks and in my 40s, and as a cancer survivor, I am much more fearless than I would have been in my 20s.
I am going to take the risk, who cares? What other worse things can happen?
I have had a 25-year career; if not now, then when will I take risks and enjoy myself?
Are you a horror movie buff?
I get terrified watching horror films, but I like clever cinema that surprises you.
I did see the original film Oculus, I really enjoyed it. It's not a typical horror film.
That is one of the reasons why I wanted to do this film.
The scariest movie I have watched is (Stanley Kubrick's) The Shining; again it's more psychological unlike (films made by the) Ramsay brothers.
I like good cinema. It can be in the horror genre, but if it has an interesting story I will watch it.
IMAGE: Lisa Ray. Photograph: Kind courtesy Lisa Ray/Twitter
Any plans of getting into direction?
Direction and writing, yes.
I am working on a book; I have a personal life to look at, I have my art, poetry, philanthropy, travel...
Then I keep getting interesting film offers. So I keep looking for a stretch of time where I can actually write.
I have to finish my book.
I am writing a memoir where people will get a chance to actually understand how adventurous my real life has been (laughs).
I am excited to show that to people.
At this point, I just want to immerse myself in life and I love life.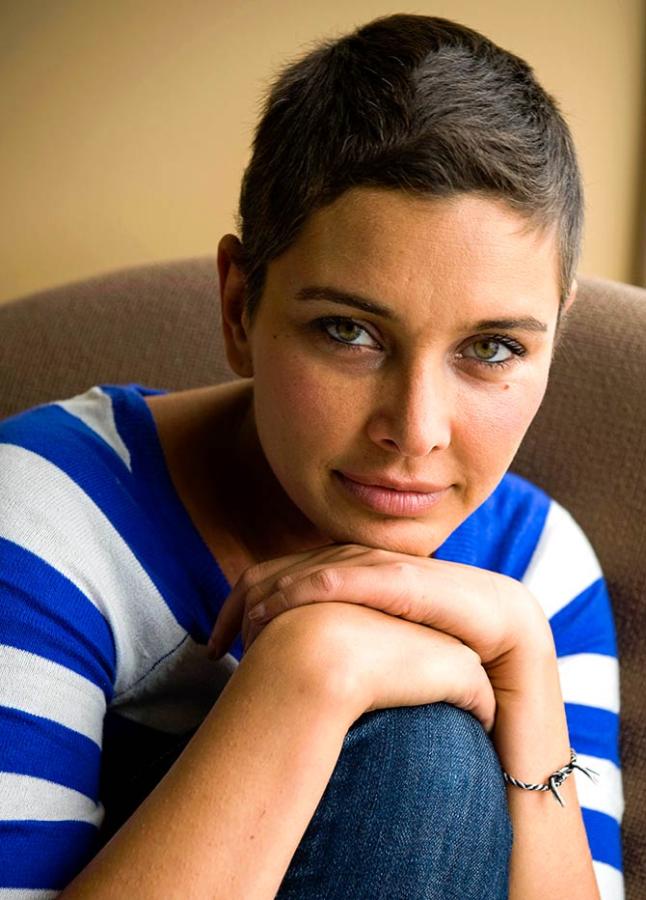 IMAGE: Lisa Ray. Photograph: Gus Ruelas/Reuters
You have been open about your cancer. What has the fight taught you?
Cancer taught me to assess what is important and what is not. So I focus on only what is important.
There are so many things which seemed to bother me (but) they don't even exist anymore. So cancer in a weird way has treated me.
How difficult is it to make your way back into show business after a break?
I have been blessed. I don't see anything difficult.
Prawaal and I have been wanting to work together for years. I am not a mainstream mix-a-fix. I have always done my own thing.
So there always has been a special little niche for me.
My niche is a 45-year-old actress living with an incurable disease.
There aren't many actresses you can think of in my niche (laughs).
I am having the time of my life. I am really enjoying myself.
I feel blessed to get the opportunity to perform, to work with interesting people, but it is not my life either.
I have a whole life outside this as well.
I love being in India and enjoy being part of Bollywood, doing things on my own terms now.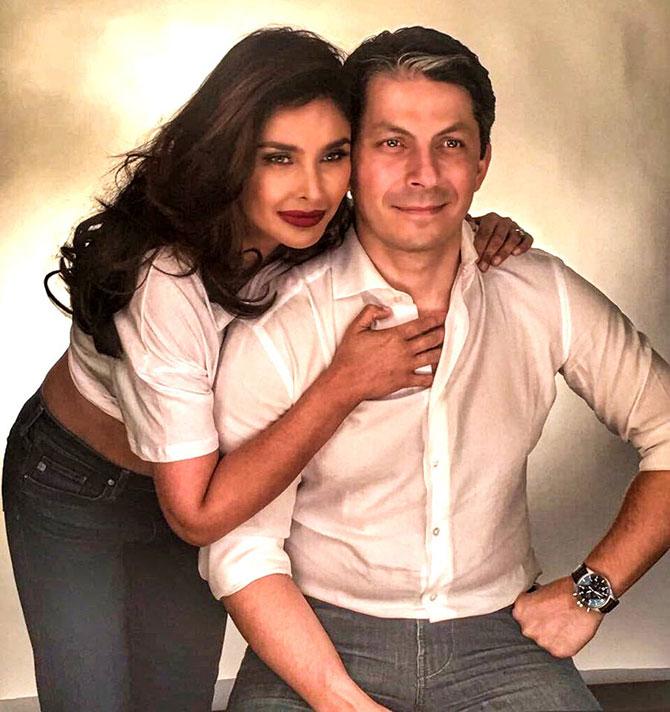 IMAGE: Lisa Ray with her husband Jason Dehni. Photograph: Kind courtesy Lisa Ray/Twitter
What's life like after marriage?
I love being married. I love my husband. He supports me and has given me wings.
My husband has come many times to India. He loves India. My husband is Lebanese; it's the same culture like India in terms of food and family.
We have a unique equation. Some people may have a perception that marriage will change and hold you down.
For me, marriage has given me wings.