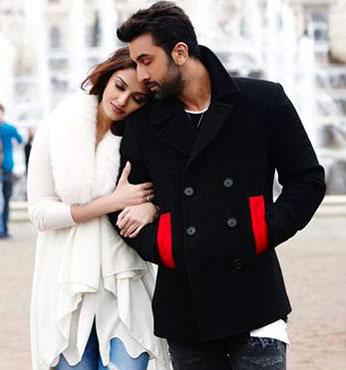 Neither the filmmaker nor the actor who is being targeted, says Syed Firdaus Ashraf, has done anything illegal.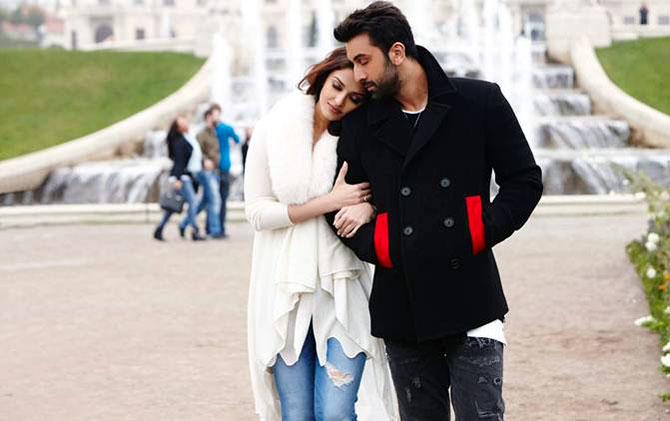 IMAGE: Aishwarya Rai Bachchan and Ranbir Kapoor in Ae Dil Hai Mushkil.
Mumbai has very few open spaces where you can enjoy your weekend.
Mostly, you end up going to a mall or watching a movie in a theatre. Parks and gardens are overcrowded, so are beaches.
Clubs are out of the question for people like me because the membership is either reserved for the very rich or, even if it opens up, costs nothing less than Rs 15 lakhs (Rs 1.5 million).
This weekend, I decided to take my family to the Parsi Colony in Dadar, central Mumbai. This colony, clean and well-maintained, can easily win a Swachh Bharat award. Its gardens are well kept. The colony is dotted with trees and the only thing that bothers you are the low-flying bats.
A visit here makes you feel you have stepped outside Mumbai because the air is so clean. Like my daughter says, this could easily be the best place to live in the city.
"When did you first visit Parsi Colony?" she asked.
It was some time in 1994. I was a trainee reporter and had gone to meet municipal councillor Rustom Tirandaz.
I have very faint memory of that meeting -- Tirandaz died in 2009 -- but there was the niggling thought that he had said something interesting. But what was it?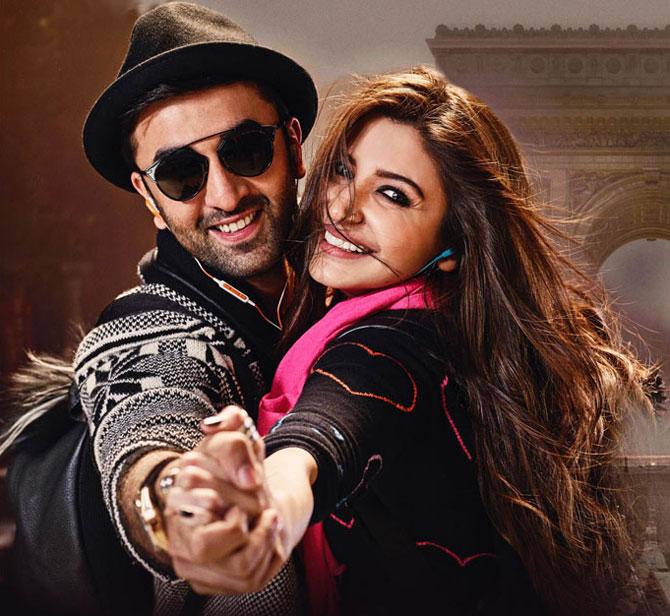 IMAGE: Anushka Sharma and Ranbir Kapoor look like they are having fun in Ae Dil Hai Mushkil.
As we relaxed in the Parsi Colony garden, my WhatsApp started pinging.
People were forwarding messages, and discussing, how Karan Johar's Ae Dil Hai Mushkil deserved to be boycotted because it stars Pakistani actor Fawad Khan.
I checked the ongoing Twitter war on this issue after director Anurag Kashyap took a dig at Prime Minister Narendra Modi following the uncertainty surrounding the film's release on October 28.
'The World must learn from us.. We solve all our problems by blaming it on movies and banning it.. #ADHM . With you on this@karanjohar,' the director-producer-and-sometimes-actor wrote.
'Btw Bharat Mata ki Jai Sir @narendramodi' before following it up with, just to make it clear, I complain because I expect my government to protect us, I question the PM because I have every right to,' Anurag added.
A few tweets later, he wrote: 'And the real trade between the two countries across the border has not faced any kind of opposition, but we (filmmakers) must pay the price for it.'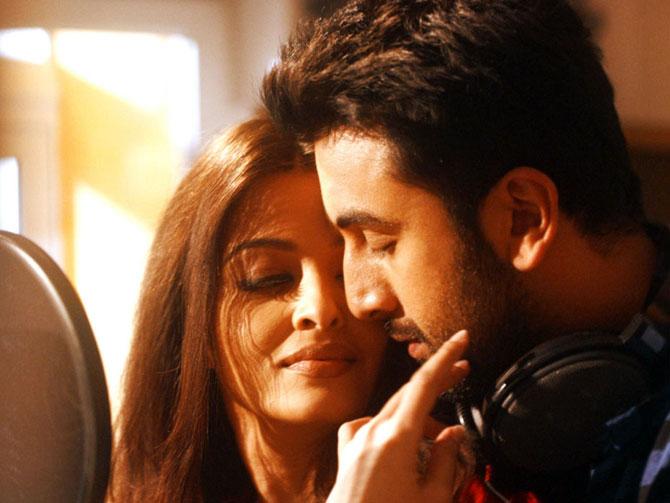 IMAGE: Aishwarya Rai Bachchan and Ranbir Kapoor in Ae Dil Hai Mushkil.
Reading the reactions and counter-reactions to these tweets while sitting under an open sky on a garden bench, I recalled how journalism has changed in the 22 years since I began my career.
One of the people who inspired me to become a journalist in 1993 was M J Akbar, now the minister of state for external affairs.
In a column in The Times Of India, June 20, 2010, Akbar wrote, 'Why do we say "law and order" rather than "order and law." Simple. Law comes before order. Law defines the nature of order.'
'A nation that cannot uphold its law cannot preserve its order,' Akbar added.
It was a Eureka moment as I suddenly recalled what Tirandaz had told me in 1994. "The Shiv Sena is ruling Mumbai with their non-qualified judges," he had said then. I did not understand what he was referring to.
He explained how the Shiv Sena's shakhas (branches) in the city would pass judgements on local issues and people had to follow their diktat. If you didn't, a mob would beat you up.
In other words, the Shiv Sena was well entrenched in every nook and corner of Mumbai and worked as an extra Constitutional authority through their shakhas. They decided what the 'law' was, what the 'order' should be, and everyone followed their diktat.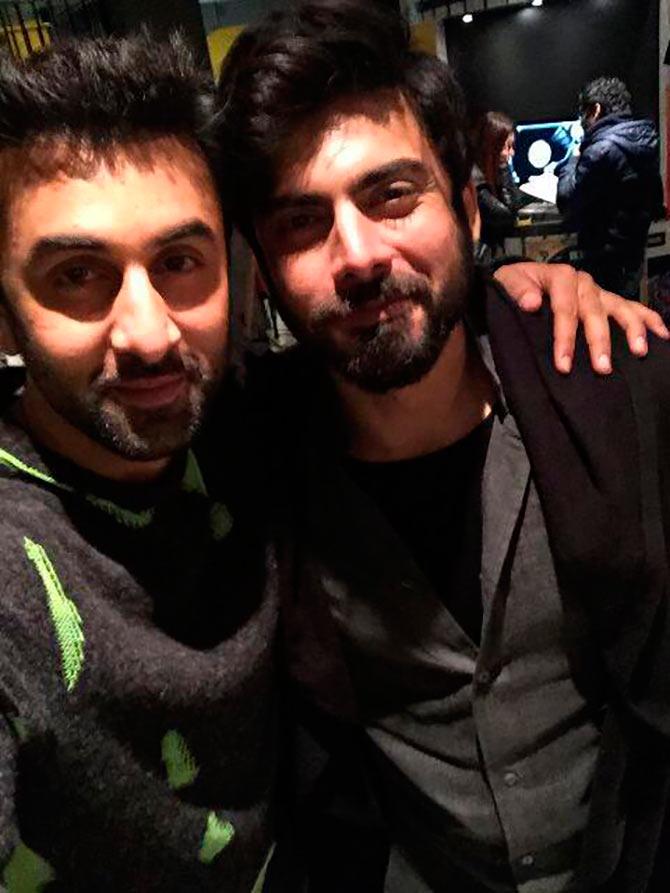 IMAGE: Ranbir Kapoor and Fawad Khan take a selfie break on the sets of Ae Dil Hai Mushkil.
Photograph: Kind courtesy Karan Johar/Twitter
Four years after Shiv Sena founder Bal Thackeray's death, the situation in Mumbai remains unchanged.
His nephew, Maharashtra Navnirman Sena supremo Raj Thackeray, has issued an 'order' that he will not allow Ae Dil Hai Mushkil to be released because its cast includes Pakistani actor Fawad Khan and warned that multiplexes screening the film will be vandalised.
And what do the people responsible for upholding the law do? Keep mum.
Under the circumstances, how can one disagree with Anurag Kashyap's statement, 'I refuse to live in the fear created by blind fanatics that you cannot have a conversation with your PM or question him or expect from him.'
Fawad Khan was given a valid Indian visa by the Modi government. He did not do anything illegal here. He shot for Ae Dil Hai Mushkil at the same time that Modi visited Lahore in December 2015.
After the terror attack in Uri, Karan Johar -- despite following the law -- has to face the wrath of the mob?!
Is this what we call democracy?
We must all stand with Karan Johar and Ae Dil Hai Mushkil. After all, as Akbar -- the journalist-turned-minister, not the emperor -- said, 'A nation that cannot uphold its law cannot preserve its order.'
And like Anurag Kashyap tweeted, 'And yes sir@narendramodi we need protection.. It's really high time.'