The word 'Fashionista' is used dismissively to ridicule Sonam's other abilities, as though being fashionable (along with being beautiful) discounts her from any chance of being a competent actor, argues Subhash K Jha.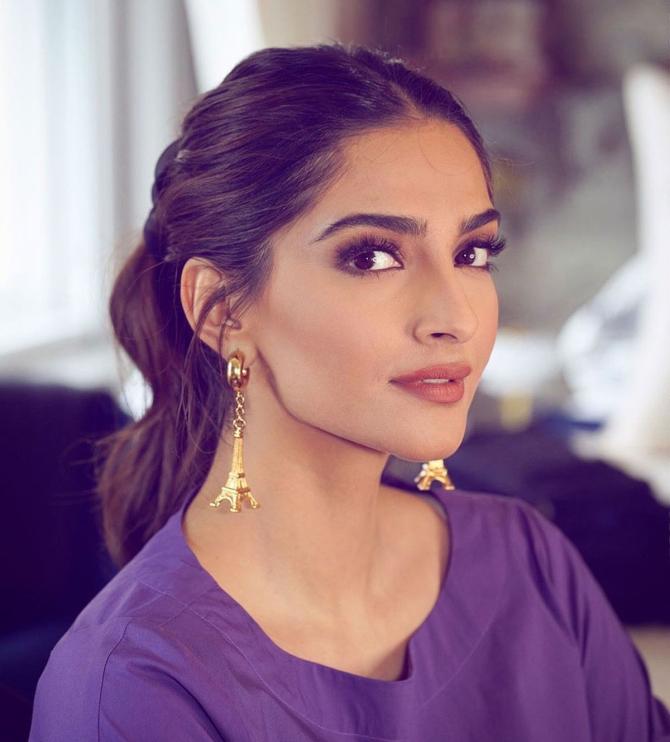 My first impression of Sonam Kapoor was that of a little girl trying to behave all grown up.
She was assisting Sanjay Leela Bhansali on Black and trying to make herself useful on the sets.
Appropriately enough, she was dressed in a black salwar-kameez.
Everybody on the set treated her with smiling indulgence.
Typical, when you are a star kid, born with a golden spoon.
People are prone to feel they have to bear with you even if you are very good at what you do.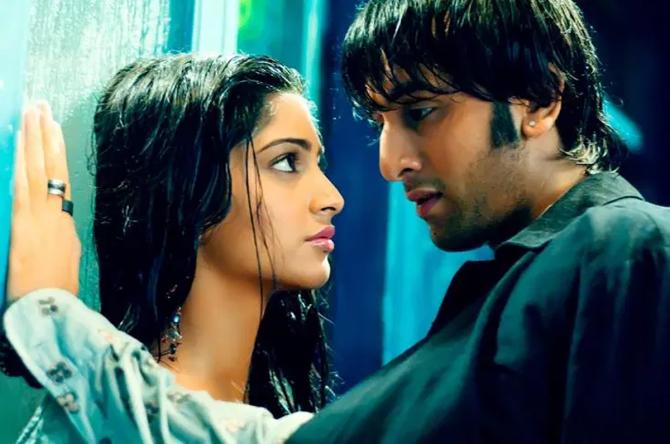 The 'F' world followed Sonam ever since she was launched as a leading lady in Saawariya. I refer to her reputation as a 'fashionista'.
The word is used dismissively to ridicule her other abilities, as though being fashionable (along with being beautiful) discounts Sonam from any chance of being a competent actor.
We do that to beautiful people, especially women, all the time.
I once had a long conversation with Aishwarya Rai (not a Bachchan then) on this and she said how tiring it was to be constantly called beautiful.
"As if it disqualifies me from being anything else. It is very annoying. Beyond a point, how happy can you be being beautiful if you are not allowed to be anything else?" Aishwarya reasoned.
Katrina Kaif has faced the same dilemma.
It has taken Sonam eight years to give a performance she can show her grandchildren to prove she was an actor who mattered in Hindi cinema.
Of course, Sonam disagrees.
She feels she came into her own when she did Aisha, Raanjhanaa, Khubsoorat and Bhaag Milkha Bhaag.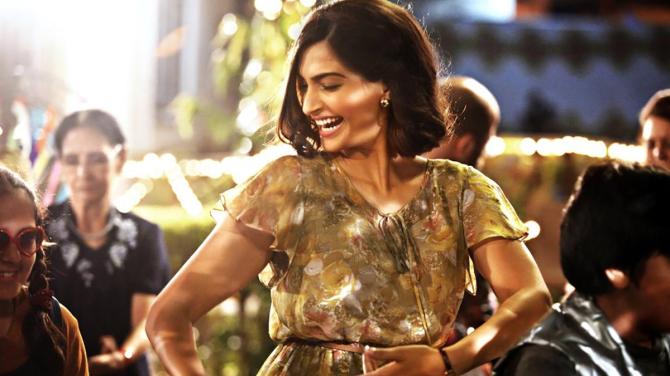 The 'F' word followed her until Neerja.
So what strange alchemy transpired in Neerja to cross that barrier that separates the lookers from the performers?
I feel it is more to do with motivation than anything else.
The story of Neerja Bhanot needed to be told and it had to be through Sonam.
Not many people know this but when the casting was being done for Neerja, other names came up for consideration. Like Deepika Padukone.
Strangely, Director Ram Madhvani felt Sonam was closer to the real Neerja Bhanot than any other actress.
With bio-pics, it's always important to zero in on the right choice.
Would David Attenborough's Gandhi have been the same if Naseeruddin Shah, and not Ben Kingsley, played the lead?
Would Shekhar Kapur's Bandit Queen have been as searing if Seema Biswas had not played the part?
Neerja was destined to be made with Sonam.
It ends all speculation on whether beautiful and well dressed women can be good actors.
Javed Akhtar calls it the chal-jhoothi-koi-itna-khubsoorat-kaise-ho-sakta syndrome: Some women are so beautiful that people refuse to believe that can be skilled at anything else.
They can, provided we stop looking at them, and really start looking at them.