'Deeply flawed, Sacred Games and Mirzapur come nowhere close to representing the diversity of stories from this country,' says Vikram Johri.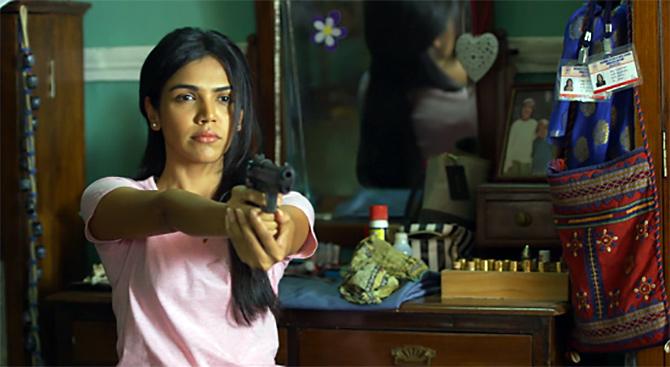 In their race to come up with the most originals in the shortest span of time, Netflix and Amazon Video both launched a series of India-focused shows.
Of these, Sacred Games on Netflix and Mirzapur on Amazon Video, sprawling productions with Bollywood royalty starring, generated the most buzz.
Neither show though succeeded, even if it racked up the numbers on IMDb, the online movie aggregator that is the byword for critical success derived from its 10-point system.
Currently, Sacred Games is at an 8.9 while Mirzapur boasts only the slightly less stellar 8.6.
Given Netflix's superior marketing spends, its show has been discussed threadbare in the media, while Amazon's offering, in the absence of the show having sparked a national conversation the way its Netflix rival did, has become something of a cult classic, with dedicated viewers lauding it on online forums.
Set in the Uttar Pradesh city from which it derives its name, Mirzapur is the story of Kaleen Bhaiya (Pankaj Tripathi), a carpets-and-guns trader who runs the town as its unchallenged boss.
His son Munna Bhaiya (Divyendu Sharma) is a criminally reckless no-gooder who, to prove the point, kills the groom of a wedding party in the very first episode.
When the family of the slain youth approach Ramakanth Pandit (Rajesh Tailang), an upright lawyer, to fight their case, Kaleen Bhaiya deputes his son to take care of the matter.
Things do not go as planned. Pandit's two sons Guddu and Bablu (Ali Fazal and Vikrant Massey, respectively) beat the goons to a pulp and do not leave Munna unhurt either.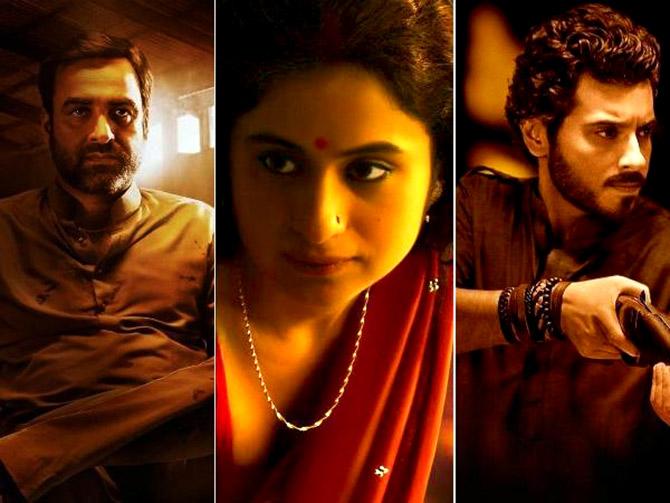 The problem with Mirzapur is neither the storyline nor its the noirish treatment of its subject matter. It is its unrelenting grimness.
It would not be spoiling the show to reveal that Guddu and Bablu come to work for Kaleen Bhaiya as a resolution to the episode.
One of their first tasks is to check if a distributor of guns is siphoning money to a rival. When they reach his home, not only do they kill the distributor in cold blood, they also finish off his family.
The show tries to introduce a semblance of rationality through the dual personalities of Guddu, the beefy pageant-title dreamer who is eager to kill, and Bablu, the studious IAS aspirant who must agree to work for Kaleen Bhaiya if he is to survive in Mirzapur.
But this difference does not bear itself out meaningfully. In another scene, carrying a corpse wrapped in a carpet, the duo is stopped at a check post.
Guddu, who is driving, dilly-dallies, but the policeman is keen that Guddu show him the goods, prompting Guddu to reach for his pistol.
It is the bookish Bablu who explains the blood as the colour seeping out of a dark red carpet that got accidentally wet.
Both Sacred Games and Mirzapur track their lineage to Gangs of Wasseypur, the 2012 film by Anurag Kashyap that set in motion the idea of the hinterland-Western, a curious mix of Western tropes framed against a rural setting that first tasted success with Vishal Bharadwaj's films. But it was Kashyap who fully matured the idea in the story of Sardar and Faizal Khan.
,em>Mirzapur looks and feels like Gangs..., but it is significantly different in the details. Take the character of Mohsina played by Huma Qureshi in the film.
Her outspokenness works in contrast with Faizal Khan's (Nawazuddin Siddiqui) introversion, making for an effective and interesting display of gender dynamics given that the quiet, even shy-seeming Khan can order a murder with the snap of a finger.
This subtlety is entirely lost in Mirzapur, where Kaleen Bhaiya's wife Beena (Rasika Dugal) is portrayed as a nymphomaniac, speaking of sex during her husband's meeting with his henchmen and sleeping with the cook when he is away running his empire.
If the makers of the show imagined Beena as an independent and fierce woman not afraid to demand what she desires, that effect is entirely lost in the context of a lascivious woman in charge of a don's household.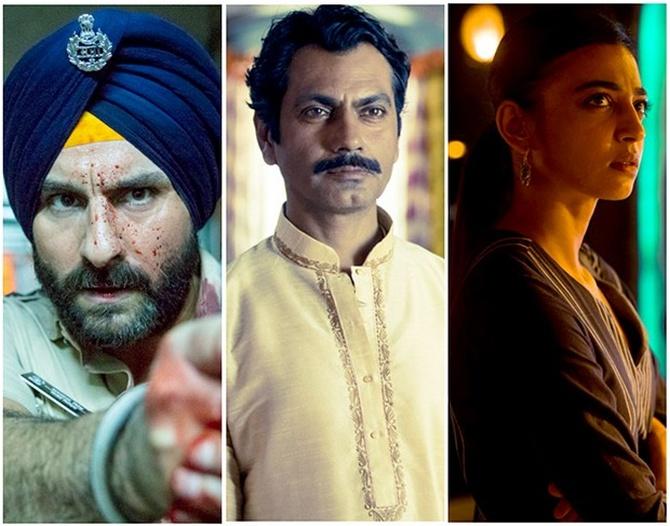 Perhaps aware of the show's shortcomings, Karan Anshuman, its maker, has called it 'hyper-real', defining the term as a catchall for everything that viewers like about the hinterland-Western.
Nobody will mistake Mirzapur for real, unlike Kashyap's Dhanbad which was the centre of real mafia wars around coal mining. To then aim for hyper-realism is to dress up the show in all style with little substance.
Where does this leave the streaming services themselves? It is commendable that Netflix and Amazon Video are willing to make huge investments in Indian content.
But they will have to go beyond stock stories and stylised productions to show a variation in content that their offerings have thus far lacked.
Deeply flawed, Sacred Games and Mirzapur come nowhere close to representing the diversity of stories from this country.