'It started as a kind of joke. Now I think it has gone far enough.'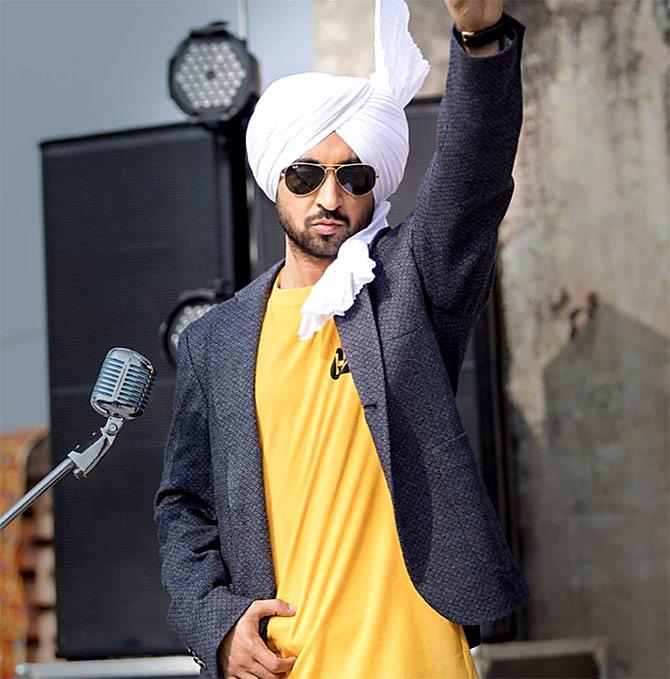 Dilijit Dosanjh -- whose last Hindi film Soorma fetched him rave reviews -- is now working towards the release of his new Punjabi film which he says would be more what audiences expect from him .
"I've always tried to balance out the diverse languages and genres so that there is a bit of everything in my career. Films like Sajjan Singh Rangroot in Punjabi and Soorma in Hindi were meant for discerning audiences," Diljit tells Subhash K Jha.
"When they didn't become blockbusters, I wasn't disappointed. They weren't meant to be for the masses. I am happy with the business that Soorma has done. When we were making it we knew we wouldn't get the audience that comes to me in Punjabi for Jatt & Juliet."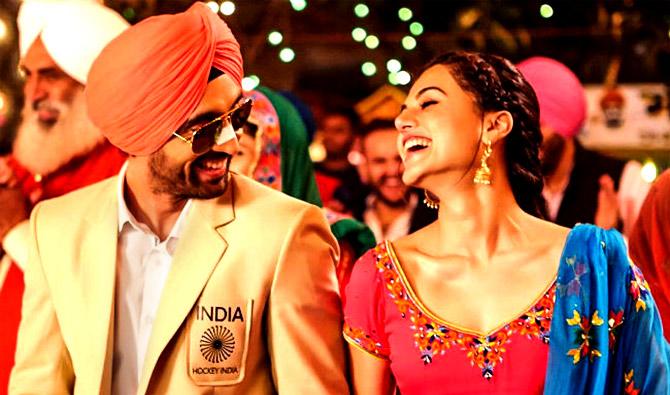 Diljit's next film is an out-and-out Punjabi potboiler.
"I wouldn't call it a potboiler. I don't know what means. But yes, it an mass entertainer. It's the kind of cinema my fans expect from me. They will see it, laugh, smile and enjoy themselves and go home happy."
"Entertainment has always been my motto. Main stage pe gana gaoon ya cinema mein acting karoon, logon ko mazaa aani chahiye (whether I sing on stage or act in movies people should enjoy themselves)," says Diljit gently.
And yes he will do Punjabi films even if his fan following is now global.
"I will do at least one film in Punjabi every year, not because it is what my fans in Punjab expect from me, but because it is what I expect from myself."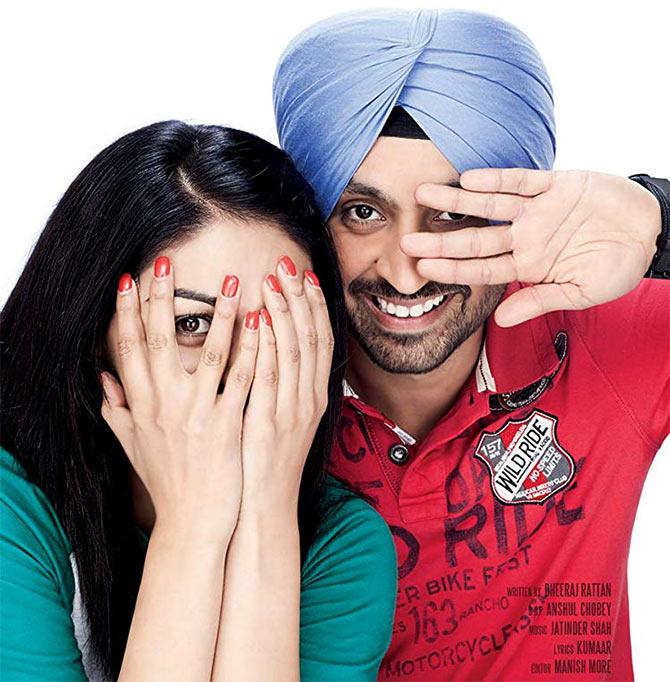 So can we look forward to bigtime entertainment when Diljit teams up with Karan Johar?
Laughs the borderless entertainer. "Kehna musquil hai (hard to say). It's too early right now. But it will be a learning experience for me. I was out of India in the US working on my music videos for a month."
"I have just returned and I have just received the script for Karan sir's film."
Karan Johar's film is a rom-com, Good News where Diljit and Kiara Advani play a couple planning a baby.
At this point in time, Diljit has not signed anything else.
"I am in no hurry to sign films. Music and singing remain my first love. Main koi bahut bada actor toh hoon nahin. Jo director bolte hain main kar leta hoon (I am not a great actor. I do whatever the director asks me to)."
Speaking about his ongoing crush for Kylie Jenner, Diljit says, "It started as a kind of joke and then I just continued with it. Now I think it has gone far enough."
Did Kylie ever respond to Diljit?
"How could she? All my messages to her were in Punjabi." :)))