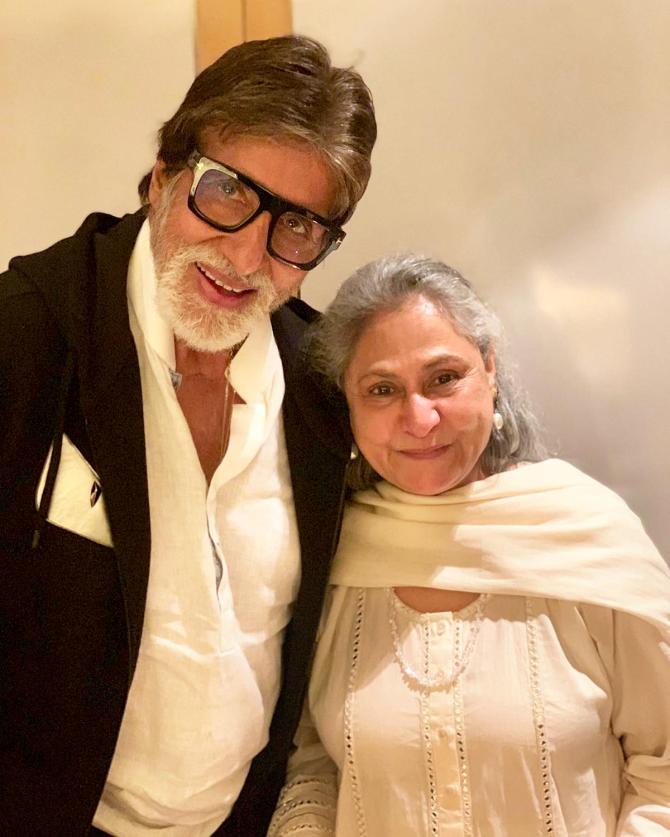 As one of Hindi cinema's most high-profile couples celebrated their 50th wedding anniversary on June 3, someone close to the family (me actually) suggested a big bash.
"Pachaas saal aur ho jaane do, tab dekhenge (let 50 more years of marriage pass, then we will see)," Mr Bachchan deadpanned.
No doubt, even 50 years hence, Jaya would still be lording over the Bachchan household. Not that she admits to be the core of the family.
"The home is run by our efficient, loyal and diligent staff. Some of them have been with us for decades," Jayaji says in that dismissive tone that she has about all her achievements, her stunning career included.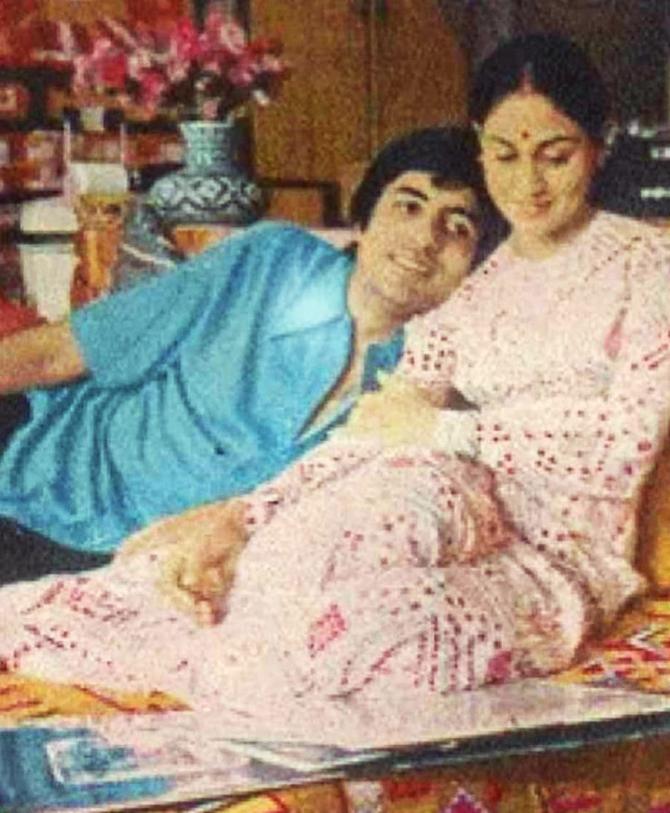 The truth is, the Bachchan home would fall apart if it were not for the matriarch.
"Ma is the driving force of the family. We don't discuss our careers with her, but for everything else, all of us go to her," says Abhishek.
When Jayaji decided to bring in her 75th birthday with friends abroad in April, Amitabh Bachchan protested, saying he was recovering from an injury. But she left for her celebratory vacation, arguing firmly that there is sufficient care for her husband in her absence.
Never a walkover nor a martyr, Jayaji knows when and where to draw the line between her domestic responsibilities and her own happiness, independent of the family.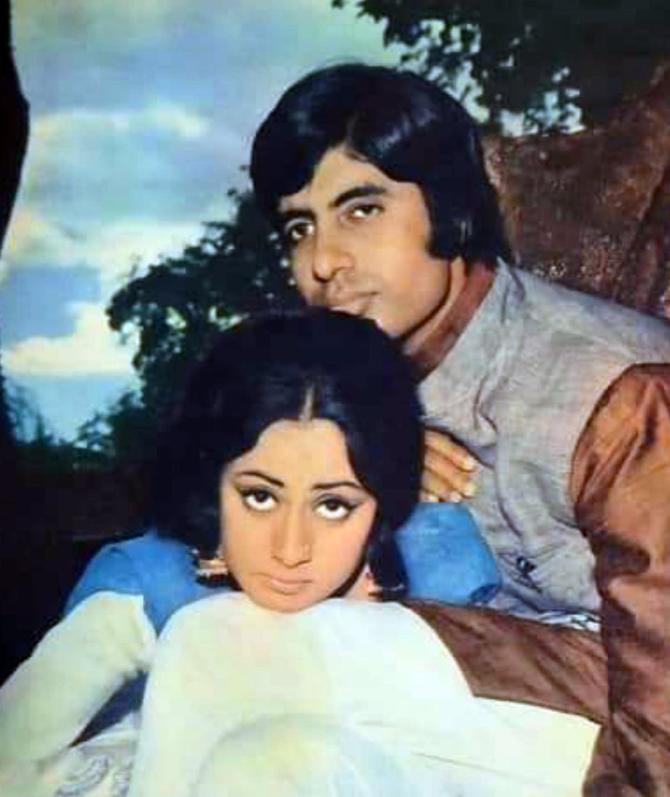 Forever practical, even the Jaya-Amitabh wedding happened for very practical reasons.
The couple, who were seeing each other for some years, had decided they would go on a holiday together if Prakash Mehra's Zanjeer in 1973 became a hit.
Zanjeer became a blockbuster and the couple was to take off on their promised holiday together.
There was only one hitch: Amitabh Bachchan's parents, Teji and Harivansh Rai Bachchan, wouldn't let their son and future daughter-in-law take off without getting married. The two made their relationship legal only for that holiday.
At the time when they tied the knot, Jaya was the biggest female star in Hindi cinema. Many think she sacrificed her career to be Mrs Amitabh Bachchan, but she insists this narrative is false.
"Aisa kuch nahin hai. When we got married, one of us had to be home for the children. I volunteered to do the needful," she says.
As a screen pair, Jaya and Amitabh Bachchan were last seen together in Karan Johar's Kabhi Khushi Kabhie Gham in 2001, not counting their guest appearance in R Balki's Ki Aur Kaa.
In 2012, Shoojit Sircar planned a film entitled Garden House with the couple, but it never took off.
Now, Karan Johar plans to cast the pair together again. Fingers crossed.