''Johnny Lever once told Rishi that he's the only actor he can't ape because he is such a natural.'
Subhash K Jha remembers the incomparable Rishi Kapoor on his first death anniversary.
I have still not deleted his number from my phone.
How can I? It seems like just the other day when I heard Rishi Kapoor had a relapse from a young actor who said, 'Chintu Uncle is in denial.'
'Are you okay?' I messaged him.
'Yes, thank you,' was the terse reply.
Then and there I knew something was wrong.
This was not the Rishi Kapoor I knew.
He would have given me a mouthful on listening to rubbish and spreading rumours.
Within no time, he was gone.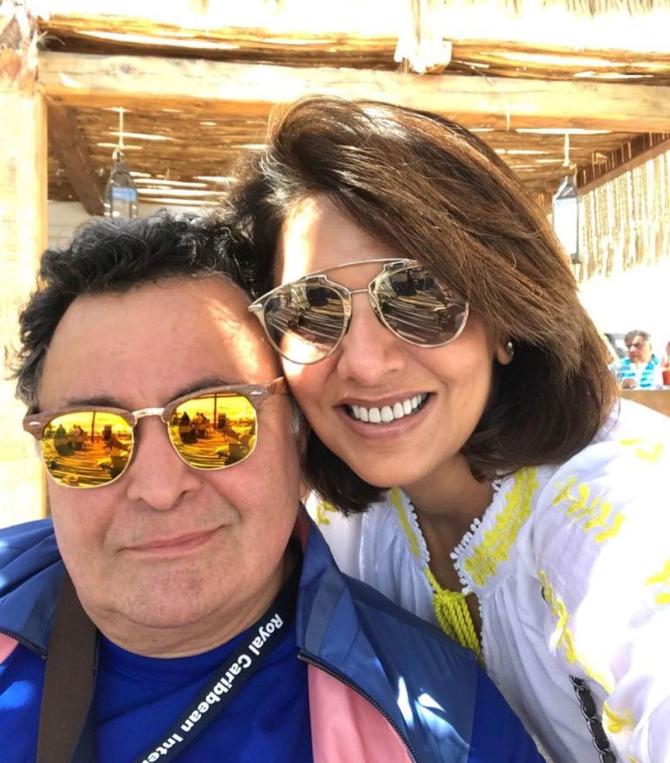 Now a year later, I am trying to remember the first time I spoke to him.
It was on the eve of the release of his first and only directorial venture Aa Ab Laut Chalen.
There were no mobile phones back then, and I had to speak to him at a music recording studio during breaks in his recording sessions.
The rendezvous had been set up by my dear friend Simi Garewal.
Simi and Rishi Kapoor were really close. She was, after all, his first heroine. He was all of 14. She was 20 something.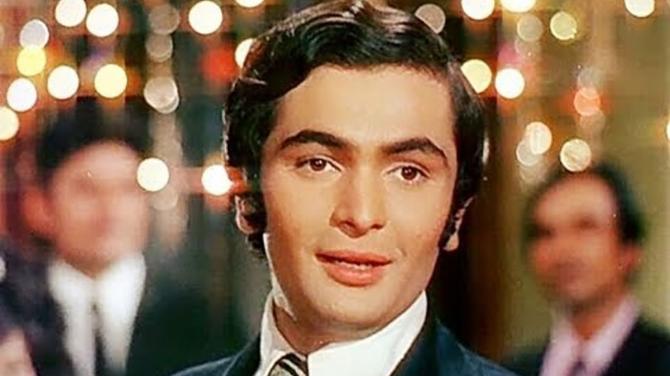 Rishi was the Great Grumbler.
He always had something to crib about.
Back then, it was his father's lack of interest in his career.
Or so Rishi thought.
'My father never made a film to launch me. Bobby was Dimple's film, not mine.'
He always felt he was shortchanged.
That he never got his due.
When a well-connected star son got a National Award for a performance that we all agreed he didn't deserve, Rishi called and vented his anger, accusing the star's mother of pulling strings.
Five minutes later, Neetuji called: "Don't listen to him. He is drunk."
I didn't.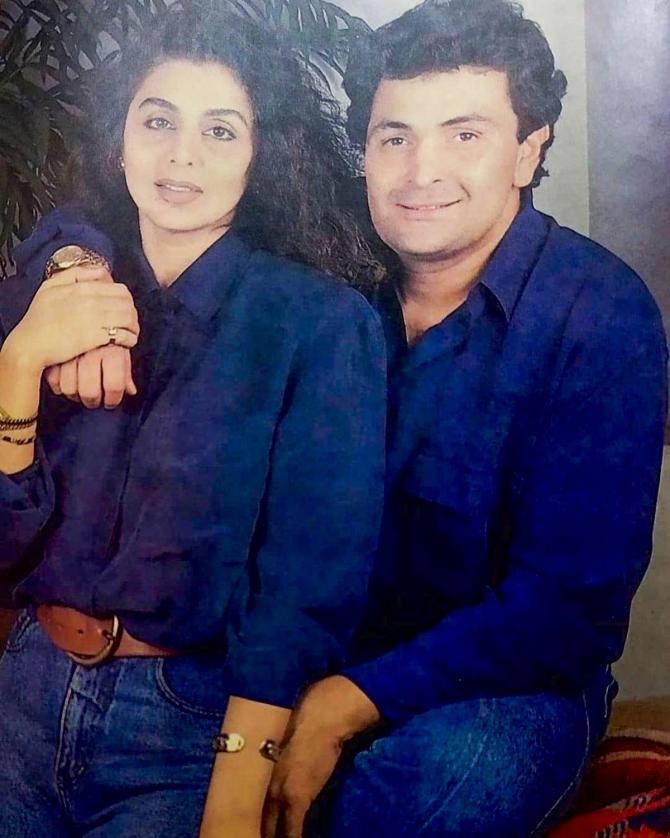 Invariably, he would speak more than he should.
Invariably, he would get into trouble.
The best thing to happen to Rishi Kapoor was Neetu Singh.
She understood his moods, but never indulged him.
She dealt with his tantrums sternly.
He couldn't move a limb without her.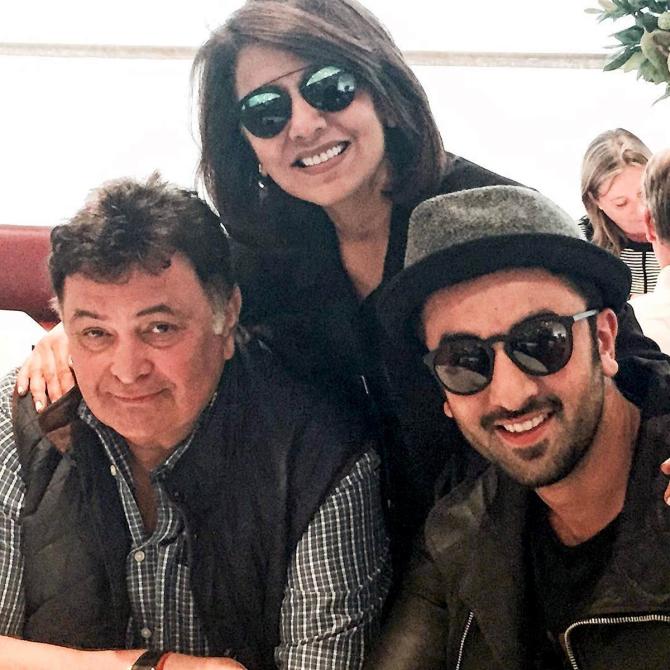 In an interview with me, Neetuji had revealed, "He can't do without me for even a minute. When I go for my weekly movies with friends, he calls me constantly. That's why I don't act in movies any longer. He never stopped me. But if I were away shooting, he wouldn't be able to take it. He can't be in the house without me."
"Since Rishi and I grew up together and sort of merged into marriage, I don't mind his dependence on me," she added.
She also made a comment on the uniqueness of her husband's persona.
"It's impossible to imitate my husband. Johnny Lever once told Rishi that he's the only actor he can't ape because he is such a natural. I have done 11 films with him. I should know."
Here's to the actor who spent a majority of his youth in fancy sweaters.
There will never be another like you.