Sridevi's amazing dedication, Ranveer Singh's Scarface, Ranbir-Alia on nepotism and more in Sukanya Verma's emotionally charged Super Filmi week.
Monday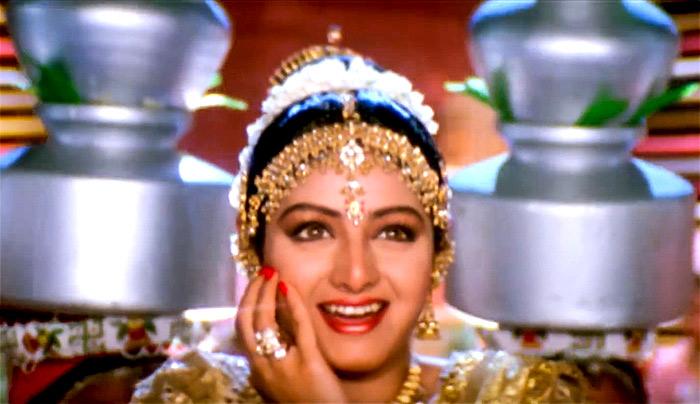 Some actors can't shrug off that 'rather be some place else' feel in their performance when it doesn't shape to their liking.
This is one criticism you can never level at Sridevi. There's nothing half-hearted about her consistent commitment in front of the camera. Whether the film's a potential masterpiece or plain poppycock, her passion remains 100 per cent.
Seeing her ardour and effervescence in Chaand Ka Tukda's Aaj Radha ko Shyam dance only reiterates this belief.
Saawan Kumar Tak's eminently forgettable junk is one of the biggest duds of her career, but the image of Sri's luminous, expressive face prevails over its mindless matter.
Tuesday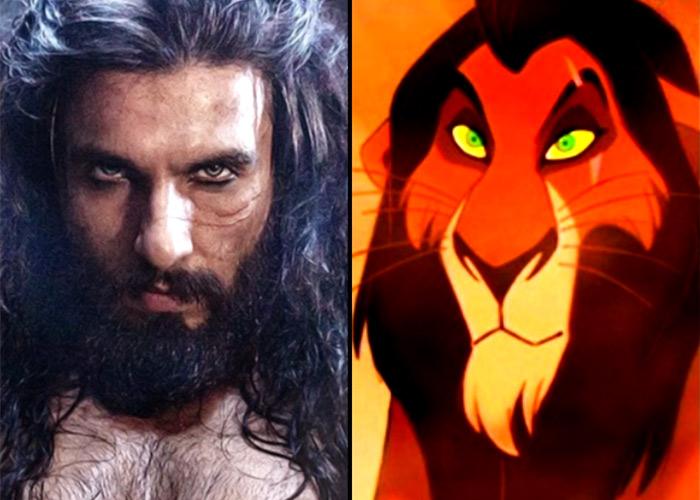 Ranveer Singh's first look from Padmavati is out and it's fierce (and hairy!).
The more I look at it, the more it reminds me of, what do you know, a well-known character from a classic Disney animation.
Just like Scar, the main antagonist in The Lion King, Ranveer appears dangerous and dishonest with his light eyes, imposing mane and scar under the eye.
Wednesday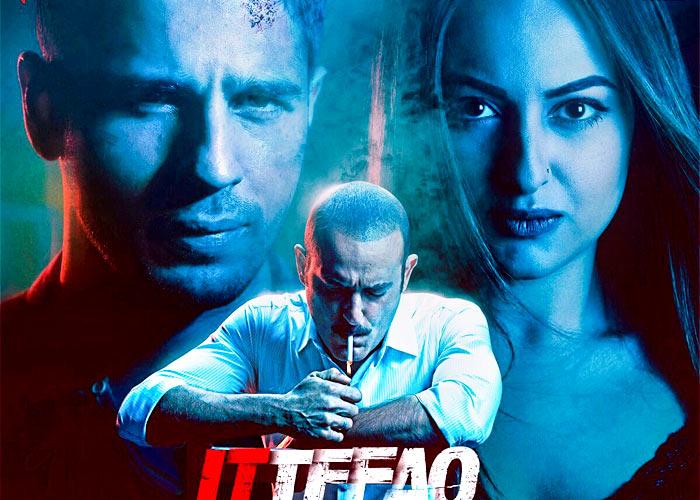 Thrilled to see more of Akshaye Khanna this year.
After playing a cop hot on Sridevi's trail in Mom, the actor returns to investigate a murder mystery in Karan Johar's Ittefaq remake, co-starring Sidharth Malhotra and Sonakshi Sinha.
The Yash Chopra original is an old favourite and I hope the new one doesn't make a muck of it. So far so promising, the blues in the poster seem like a nice nod to Nanda's iconic sari in the 1969 suspense.
It's Akshaye I am most curious about. From his debut Himalayputra, a typical star son show reel, the actor flexed his emotional range between a thoughtful introvert in Dil Chahta Hai to a self-obsessed celebrity caricature in Tees Maar Khan but never got the attention he deserves.
After 36 China Town and Mom, Ittefaq marks his hat trick in detective territory. Only, this is undoubtedly more fleshed out -- his stern, straight-faced, sly, severe manner of scrutiny reflects an authority the previous roles lacked.
Thursday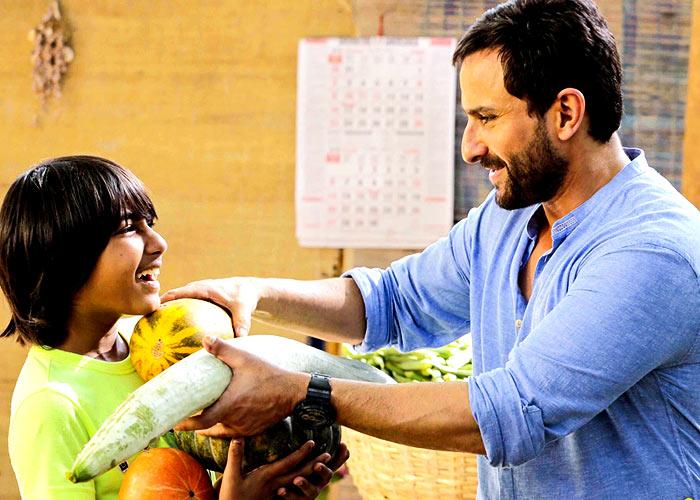 At the press screening of Chef, I brace myself for a sensory explosion of desi delicacies and culinary techniques.
What emerges is Raja Krishna Menon's bland remake of Jon Favreau's 2014 indie, undone by its frustratingly dull portrayal of a supposedly passionate cook's mid-life crisis.
Let's just say Milind Soman in a cream lungi is the only thing that draws a yum from the audience in a creation completely inept at invoking a love for food.
Having said that, Chef is not a terrible film.
Saif's return to form is welcome and, as I mentioned in my review, the remake, 'beams in the genial aura of its sweet, grounded people, their earnest interactions and humble successes. The frames capture their gorgeous homes, vivid moods and photogenic travels with the enthusiasm of a fertile Instagram account. The songs by Raghu Dixit lilt in joie de vivre.'
But the movie is less than sum of its parts, which is neither 'comfort food for the soul or eyes'.
Friday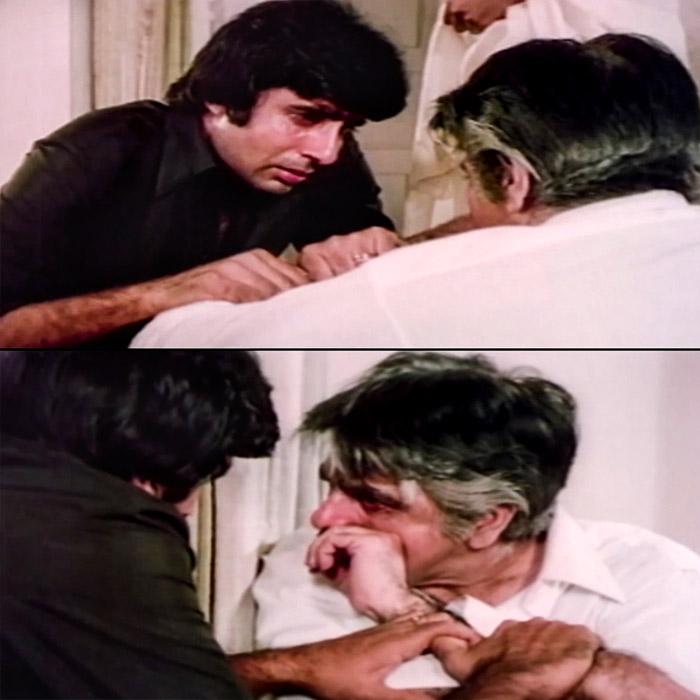 Dilip Kumar and Amitabh Bachchan sharing screen space is an event in Hindi film history. Yet Ramesh Sippy's Shakti is largely undervalued and remembered for little more than the face off that didn't work.
Still, as my all-time favourite from the Sippy stable, I take great pride in championing its many virtues.
While working on an assignment, I revisit a scene, the one where Dilip Saab and AB meet at Raakhee's funeral. One's lost his wife, the other his mother. Not a word is uttered and yet so much is said and understood.
It is a priceless moment of grief and consolation, showing two of its strongest characters at their most vulnerable.
Saturday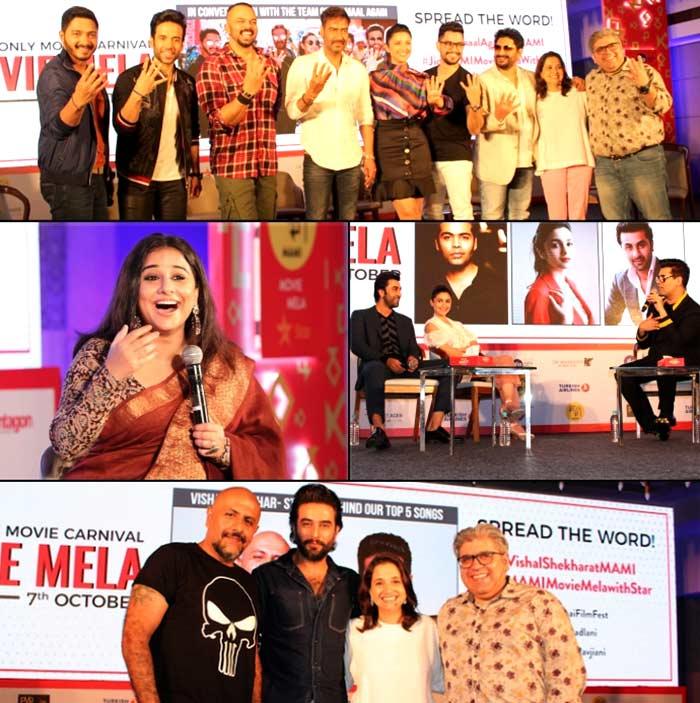 At the Movie Mela in Juhu, preceding the 19th edition of Mumbai Film Festival, which kick-starts on October 12, I catch a glimpse of a resplendent Vidya Balan, gladly discussing her favourite movie characters from Rajesh Khanna's Anand to Kabhi Haan Kabhi Naa's Shah Rukh Khan with journalists Anupama Chopra and Rajeev Masand.
She transforms into a complete fangirl when she talks about Sridevi's Hawa Hawaii allure in Mr India.
There's also composer duo Vishal-Shekhar, recounting the stories behind some of their chartbusters like Jhankaar Beats (Tu aashiqui hai) and Ra. One (Chammak chalo).
Earlier in the day, the entire cast of Rohit Shetty's Golmaal Again interacted with their fans.
The session wraps up with Karan Johar grilling Ranbir Kapoor and Alia Bhatt on the media's favourite topic -- nepotism. While the Dear Zindagi star acknowledges its influence on her career, she promises she's not reckless with her privileges but refuses to feel "apologetic about it".
Her co-star in Ayan Mukerji's upcoming superhero flick has a sensible response as well.
"Yeah, I am a product of nepotism, I don't shy away from that. I know I got the opportunities easier than anybody else. I very grateful, I don't want to take any advantage of that. I hope that with my work and the opportunities I am getting, I am doing good and not filling a space that somebody else could have done better."
The fun of these sessions is, however, diluted by the news of filmmaker Kundan Shah's passing away.
Sunday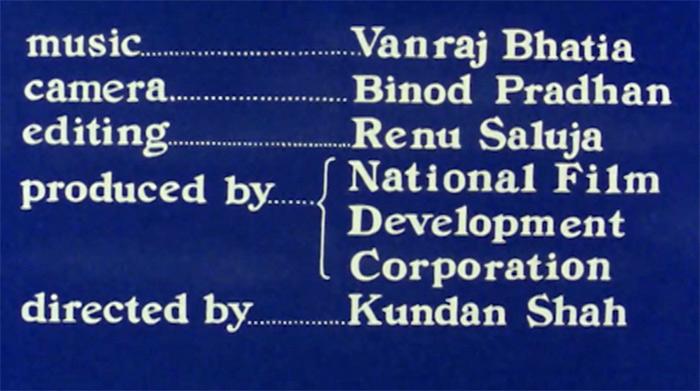 Penning a tribute to the modest master Kundan Shah behind two of my eternal favourites -- Jaane Bhi Do Yaaro and Kabhi Haan Kabhie Naa -- envelopes me in serious nostalgia.
'He made me laugh. He made me believe in Hum honge kamyaab and the power of a shooting star.'
The other Shah, Naseeruddin, sums it up best in a heartfelt essay to the filmmaker, friend and fellow FTII alumus. Tinkering on the Hamlet original, he writes, 'No flight of angels, may an army of clowns sing thee to thy rest.'