Subhash K Jha brings you the latest from Bollywood.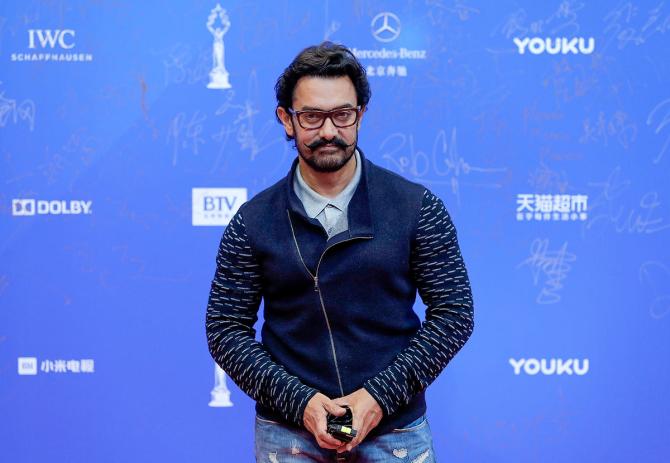 S S Rajamouli can breathe easy.
When I last spoke to him, Rajamouli seemed concerned about Aamir Khan beating him to directing a screen version of the Mahabharat.
After almost two years of rigorous research on the epic saga and determination to do justice to it, Aamir has decided to shelve his plans for making the Mahabharat, at least for now.
"Aamir cannot afford to devote two years of his life to make a Web series (Mahabharat was planned as a Web series). He needs to announce his presence in a big star-studded feature film directed by a reliable director," says a source, adding that the decision to set aside Mahabharat was not only commerce-based.
"There were bound to be unsavoury controversies surrounding the project. Hindu radical groups would have challenged Aamir's right to film the epic. Aamir feels now is not the right time to make the Mahabharat," says the source.
Significantly, Aamir had opted out of astronaut Rakesh Sharma's biopic to concentrate on this project.
The Rakesh Sharma biopic has been passed on to Shah Rukh Khan.
***
'Takht is not shelved'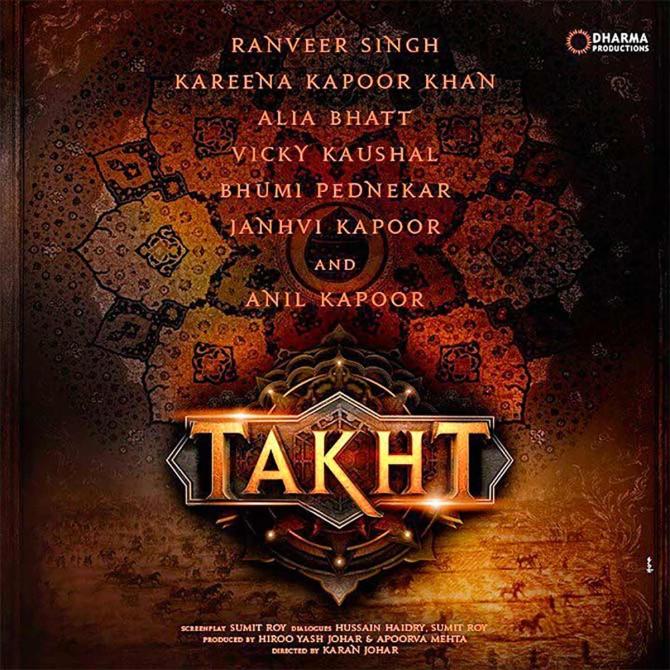 Meanwhile, reports that Karan Johar's ambitious project Takht -- featuring a star-studded cast of Kareena Kapoor Khan, Ranveer Singh, Alia Bhatt, Janhvi Kapoor, Bhumi Pednekar and Anil Kapoor -- has been shelved due to a COVID-induced financial crunch, are untrue.
"Takht is not shelved. It's just delayed," Karan categorically states.
With shootings coming to a halt in 2020, Karan's post-pandemic pending projects must be prioritised according to the work remaining in the individual films.
His Jugg Jugg Jiyo has been completed on priority, followed by the long-delayed& Brahmastra and Vijay Deverakonda's Hindi debut, Liger.
After these projects are completed, Karan will begin work on Takht.
***
Meet Karan's new favourite!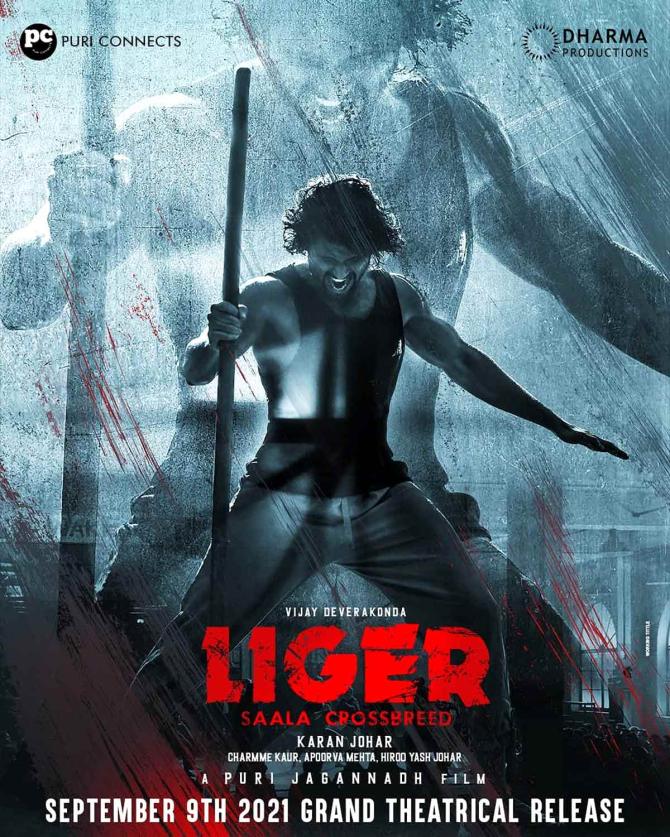 KJo can't stop raving about Vijay Deverakonda, as the Telugu star signs on another Dharma production.
Karan's friends say Deverakonda is his new favourite and that he predicts Vijay will be the next Bollywood superstar.
Those who have seen the rushes of Liger say Deverakonda is the best thing to happen to Hindi cinema since Ranveer Singh.
"He is swift on his feet and has tremendous charm," says a source from Dharma Productions.
Karan has signed Vijay for another big project which will be announced only after em>Liger releases.
Liger is likely to be released in not just Hindi, Tamil Telugu, Malayalam and Kannada, but also Japanese, Chinese and Malayasian, countries where Vijay exercises a sizable stronghold.