Over the last decade the Indian film industry has reinvented itself.
Do film critics need to do that too, asks Vanita Kohli-Khandekar.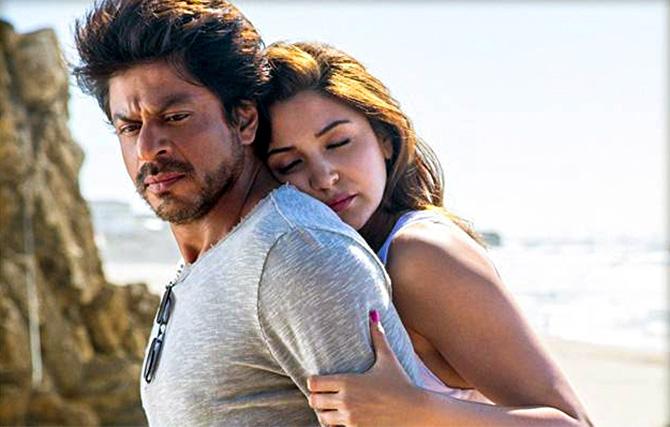 IMAGE: Shah Rukh Khan and Anushka Sharma in Jab Harry Met Sejal.
Imtiaz Ali's Jab Harry Met Sejal is a funny, breezy film.
It takes you on a tour of Europe with Shah Rukh Khan and Anushka Sharma in an unusual story about the search for her engagement ring.
The first half grabs you and keeps you there, though the second sags a bit.
It was, however, an enjoyable watch and I walked out of the packed theatre smiling but puzzled.
Why had critics panned it so much?
Following the critics' lead, social media has been full of negative comments even while the film crossed Rs 100 crore in gross box office collections in its first weekend.
Not surprisingly, it is doing very well in the overseas market. Khan has a huge global fan base and over half the overseas revenues Indian films made in the last 20 years have come from the ones that star him.
This, however, is not about Jab Harry Met Sejal. But about the role of a film reviewer or film critic.
What is her/his job? How is it changing? Is s/he relevant?
Going by critics I wouldn't have watched Jagga Jasoos, Jab Harry Met Sejal or Agent Vinod -- all fun films.
And I should have liked the terribly over-rated Bajirao Mastani and Hindi Medium.
Sometimes I agree with them. Anaarkali of Aarah and Dangal are superb films.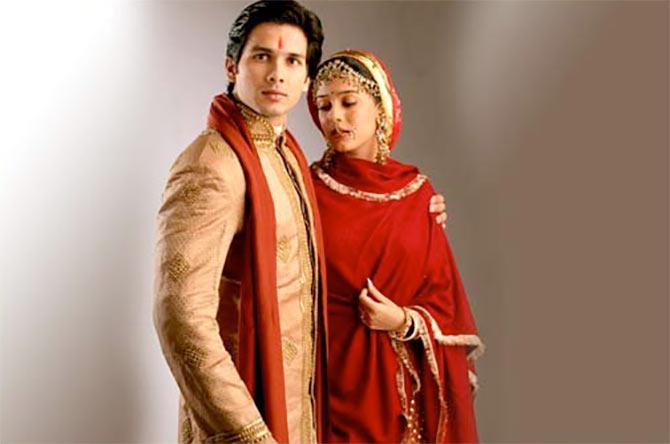 IMAGE: Shahid Kapoor and Amrita Rao in Vivah.
So who is a film critic?
While answering this question on Quora in 2016, Barbara L Baker, a PhD from USC Annenberg with an emphasis in Rhetoric and Film Studies, said there are three ways of critiquing films.
One is popularity or entertainment value. These reviews come from audiences posting comments or recommendations. Therefore, a successful film is one which earns a lot of money.
The second, says Baker, are the quality measures used by professional film critics, who write for newspapers or magazines. They assess a film based on its originality, relevance to the audience or use of technique.
Did the film make me think, move me emotionally or express something new about the human condition, are the questions they ask. Their assessment is irrespective of popularity.
The third kind of critique, which uses analytical processes, is for research papers and academic work.
Clearly, a large part of the professional Indian critics' fraternity uses the second measure. They rarely go only by popularity. Societal context is not high on their agenda.
Anything with a traditional setting, say, Sooraj Barjatya's 2006 hit Vivah is termed regressive. Most are biased towards stories that have no closure or linear narrative or ones that are existential and dark.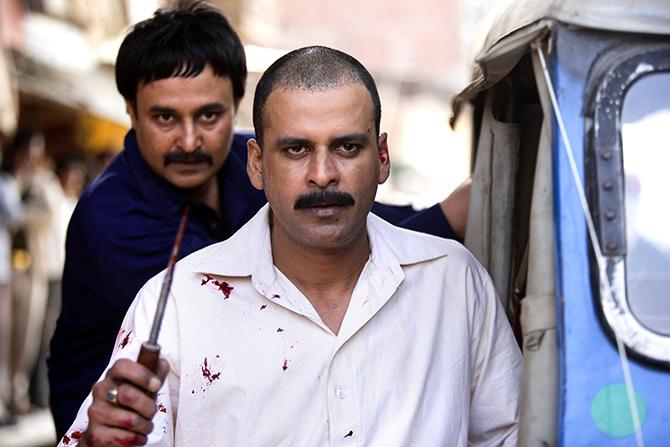 IMAGE: Jameel Khan and Manoj Bajpayee in Gangs of Wasseypur.
But just like critics are entitled to their taste and opinion, so are audiences.
Where things get knotty is when either party makes a virtue of his or her taste. One of the few Anurag Kashyap movies I liked was Gangs of Wasseypur, a saga of hatred and rivalry across generations.
But when you leave the theatre you realise there was no story. My film critic friends, who had given the film great reviews, didn't agree. One promised to educate me in cinema appreciation.
Is there no middle ground where critics, audiences, popular cinema and market reality meet?
To be fair, there never are clear answers in a subjective discussion like this one. But here are a few anecdotes and facts.
For very long, popular Indian cinema was looked down upon by most Indian film critics. When academicians in the UK or US started studying it, appreciating its local idiom, several Indian ones woke up to the fact that 'song-based narratives' are intrinsic to the way we have told stories for centuries.
The fact is Indian cinema is among a handful across the world that has stood the might of Hollywood without State support or quotas. Remember, China doesn't allow more than 34 foreign films a year.
Indian films happily dominate the market without any protection. Over the last decade the business has changed dramatically, liberating the craft and helping create films such as Masaan and Badlapur among dozens of others.
The Indian film industry today is more relevant than ever before, marking India's soft power across the world.
Is it time then for critics to reinvent themselves, too?