'You could see the purity of Wajid's soul when he talked to kids on reality shows.'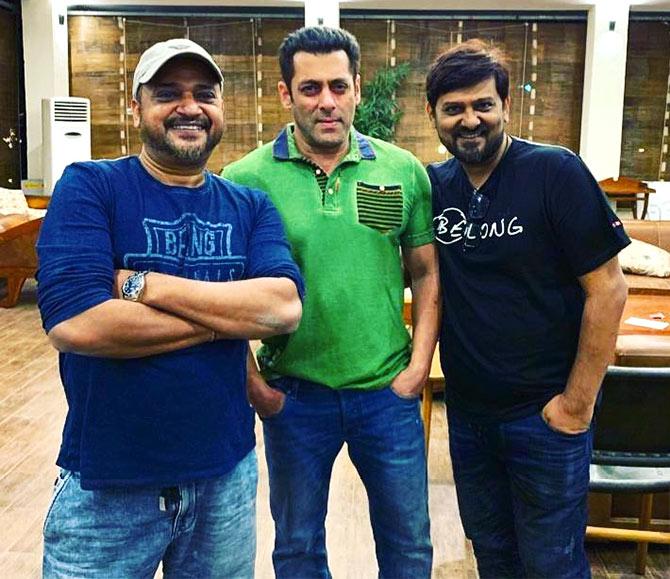 Wajid Khan, the affable, gentle and polite half of the Sajid-Wajid duo, passed away in the early hours of Monday, June 1.
This is the first coronavirus death of a person I knew personally, and liked immensely, says Subhash K Jha.
The last time Wajid and I spoke was in the first week of November 2019 when the Dabangg song -- rendered by Ustad Rahat Fateh Ali Khan -- had to be re-recorded with an Indian singer.
Wajid had just recovered from a serious illness, but he inquired about my health as if I was the ailing one among the two.
As for replacing the Pakistani singer, Wajid said, "This decision was unanimous. When it comes to the country, nothing else matters. We would be willing to sacrifice even our lives to protect our country. How does sacrificing a singer matter? We don't even see it a sacrifice.?
Many of the people he worked closely with did not like me, but that did not colour Wajid's judgment against me.
It is hard to believe that Wajid, who observed Ramzan and broke his fast with his mother's food, is now gone.
"I've lost a big brother," says Aditya Narayan.
"He lived just a few buildings away from me, so we constantly bumped into one another. Wajidbhai was the kind of person who would be standing next to you when you were in trouble."
"Dependable and lovable, you would see him dancing at parties, loving every sip of life," recalls Aditya.
Remembers Hariharan: "It is so sad. Wajid passed away so suddenly! He had a charismatic smile. Everybody liked him. I sang for them. His father, the well-known tabla player Ustad Sharafat Ali Khan was a friend. We used to travel with Asha Bhosleji's troupe in the 1980s."
Hariharan and Wajid recently collaborated on a song.
"Nineteen days ago, I sang an anthem; a COVID-19 initiative for his brother Sajid. Sajid said Wajid was not well, but he is recovering. Alas! Things took a turn for the worse and he passed away," says Hariharan.
"He was very hard working. You could see the purity of Wajid's soul when he talked to kids on reality shows. He brought a smile to audiences watching the show. He was an infectiously sweet person," adds Hariharan.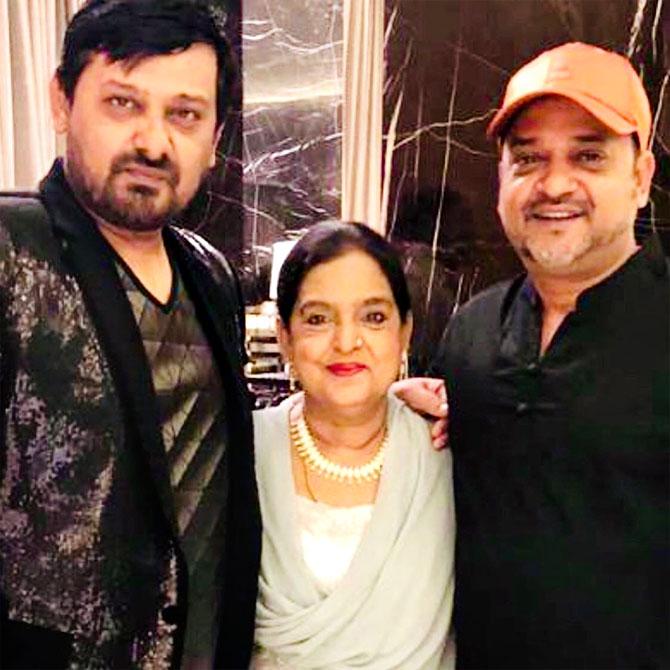 Composer Lalit Pandit says Wajid's health has been precarious after he had a kidney transplant.
"We knew he had health problems, ever increasing since the last four months, with a kidney failure and a transplant. He was also highly diabetic," says Lalit.
Lalit remembers Wajid as a truly likable soul.
"Wajid was a friendly human being and the backbone composer of the team, Sajid-Wajid. He was hard working and did his best in the music that he gave with his elder brother. We shared the Filmfare award for Dabangg as Munni Badnaam got all the awards that year."
Lalit and Wajid were also cricket buddies.
"We used to organise cricket matches between the singing fraternity in the winter," he adds. "A few months ago, I had called him regarding his health. He was not keeping well. To make him feel positive, I proposed a cricket match this winter. We spoke about other things, not much about his health as it was depressing for him."
"It is unfair to see him go at such an early age."
Wajid was only 42 when he passed away.