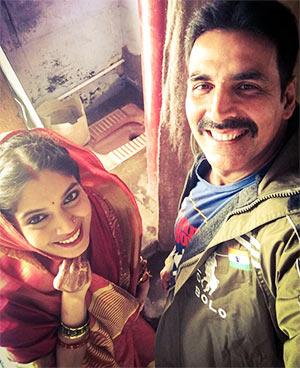 Sukanya Verma shares her exciting filmi week with us!
How a week that began with MAMI withdrawal symptoms and post-Diwali blues is brought back to life by Marvel's trippiest superhero, Netflix's riveting account of Queen Elizabeth II and a supremely silly Twitter thread linking to Bollywood's toilet titles. Read on.
Monday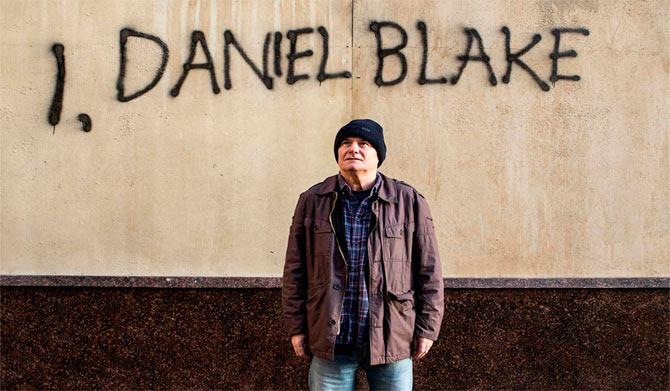 After a hectic week of festivals -- celebrating cinema and Diwali -- Monday feels uncharacteristically dull.
The annual Mumbai Film Festival is great on so many levels. It liberates one from the monotony that sets in with the constant consumption of Bollywood, provides intimate access to unique imaginations, familiarises one with the politics, culture and deeper troubles that plague a society or nation outside one's own zone. It hones one's sensitivity as a viewer beyond the established standards of judgement.
Not to mention that the energy one experiences when surrounded by people feeling the exact same sentiment as you is a cinephile's dream.
This year, I caught 18 movies (Manchester By the Sea, Personal Shopper, After The Storm, The Commune, Certain Women, Neruda, Old Stone, I, Daniel Blake, The Red Turtle, My Life as a Zucchini, Aquarius, The Salesman, Lost in Paris, Ventilator, Sand Storm, Graduation, The Death Of Louis XIV, Donald Cried) and attended two discussion panels (Zoya Akhtar in conversation with Cary Fukunaga, Fashion in Film featuring Karan Johar, Christian Louboutin, Prabal Gurung and Katrina Kaif).
If I, Daniel Blake is easily one of the best films I've watched this year, Neruda's ingenious 'anti-bio' -- wildly oscillating between fact and fiction -- took my breath away as did After The Storm's eye for delicate detail, rendering human beings so fascinating and fragile.
Equally taken in by the psychological repercussions and mounting tension of those irreversibly affected by the harrowing events in The Salesman and Graduation.
As for the stand-out performances, Sonia Braga's iron woman turn in Aquarius is tailor-made for applause, Kristen Stewart's ability to transfix the camera sparks off a narrative of intimacy, intrigue and intensity in Personal Shopper and Casey Affleck's gut-wrenching vulnerability in Manchester By The Sea is a revelation.
The chat sessions are no less engaging. Fukunaga, the man behind True Detective, Jane Eyre and Beasts Of No Nation, may play it down but his magnetism and intelligence is as irresistible as his creativity.
Christian Louboutin is the surprise package. The French footwear designer known for their trademark red soles had quite a few anecdotes to share about his adventures in the Indian film industry. Besides being a huge fan of Sridevi, he's hung out with the likes of Satyajit Ray, watched a dubbed version of Dilip Kumar-Nadira starrer Aan as a teenager and, beat this, performed a cameo selling ice creams against an Eiffel Tower painting for a Tamil film whose name he doesn't recollect.
Tuesday
Glancing through some fashion blogs, I notice the choker craze is still going strong. The snug, strappy black strip of a necklace might not be for everybody but these lovely ladies sure made it work.
Got a favourite?
Wednesday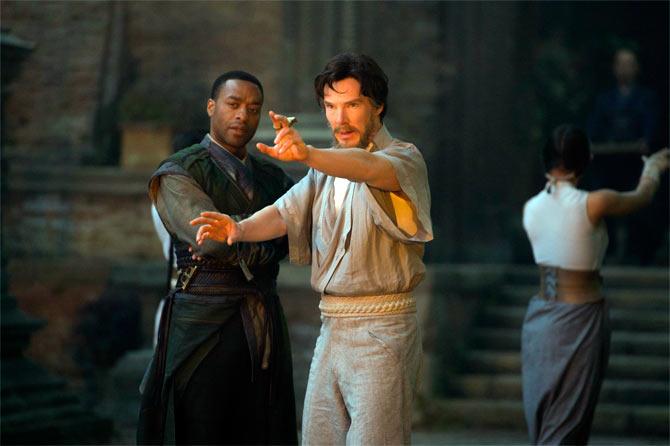 That 'cloud nine feeling' when a film you've been charged about all along exceeds your expectations. Watching Doctor Strange in all its IMAX glory is an experience so 'gorgeous, giddy and extraordinarily mind-bending', I can hardly wait for the sequel, something I usually dread more than Dormammu.
Scott Derrickson's spectacular adaptation of Steve Ditko and Stan Lee's comic book creation has an exciting game plan.
While the comics are entertaining, they're also simplistic and cursory in their morality. Almost every issue is about an evil Mordo's foiled attempt to vanquish Doctor Strange. But in the movie -- don't read any further if are yet to see it! -- Mordo starts out as an ally and has good enough reasons to turn volte-face.
Mordo's gradual descent into villainy is a bold move -- like learning that Skeletor, before he became a He-Man hating scoundrel with a creepy laugh, accompanied him on several missions to save Eternia -- but Derrickson's determination to pit bad turned good against good turned bad instills promise.
Thursday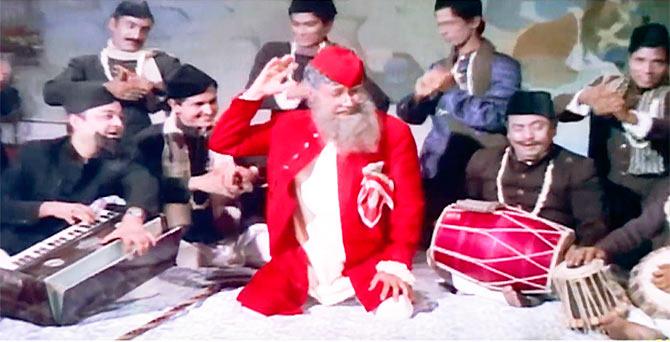 Throwback Thursday! If Santa Claus burst into a qawaali, it would probably look something like this. Ho, Ho, Ho, Dev Saab?
Friday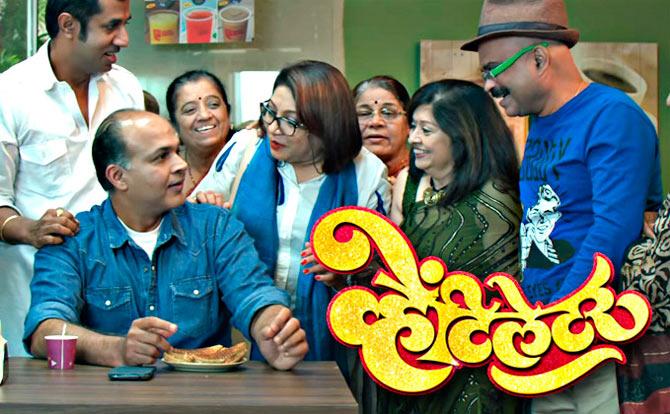 Rajesh Mapuskar's Marathi film, Ventilator, which marks Priyanka Chopra's foray into production, is the second big release this Friday.
I attended its MAMI premiere a week before, which is unforgettable for all kinds of reasons. Two of its cast members -- Viju Khote (so tempted to inquire about Sherbet-e-Jannat) and Ashutosh Gowarikar (is this Sindhu Maa's doing too?), grab a seat right in front of me even as the not-so-fortunate folk struggle to gain entry.
One elderly gentleman in particular, strains his lungs voicing his displeasure about the large number of cast and crew taking precedence over people eager to enjoy their labour of love.
Meanwhile, festival director Anupama Chopra informs Gowarikar, "Aapki picture dekhne ke liye maaramari ho rahi hai." Things settle down only after Mapuskar gets behind the microphone and charms the irate audience, and the afore-mentioned elderly, about a terribly delayed show.
As for the movie, Ventilator plays out the big fat Indian family for laughs and poignancy. But is often too loud and schmaltzy to achieve it consistently or memorably. The supporting cast is an absolute delight, the real scene-stealers.
Saturday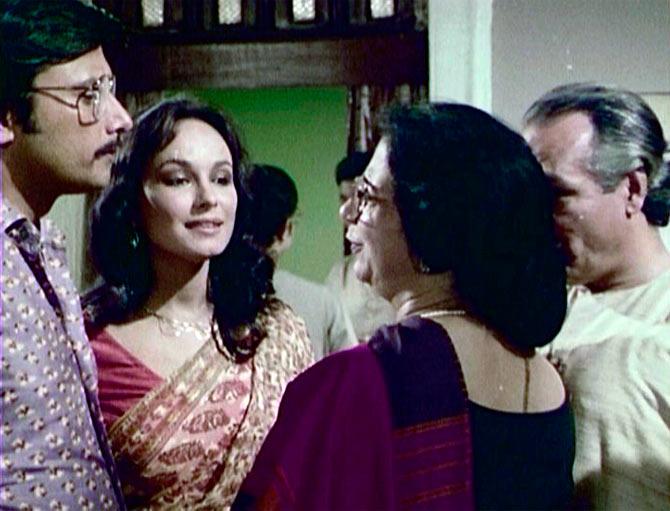 Govind Nihalani's Party, based on Mahesh Elkunchwar's Marathi play, is playing on Zee Classic.
Everything about its compelling observation -- the issues, the debates, the elitism -- is so fresh and relevant, especially in this age of armchair activism; it could well be this Friday's release.
In one scene, a fellow enthusiastically suggests, "Iss subject pe film banni chahiye (A film should be made on this subject." Pat comes this reply, "Haan, sarkar allow karegi (Will the government allow it)?" The bitterness in his tone, we are all too familiar to it right now.
What seethes unsaid between those crusty lines conveys a world of discontentment or, in K K Raina's words, "Asafal logon ka khokhla dard (The fake pain displayed by unsuccessful people)."
I have lots more to say on Party. Soon, soon.
Sunday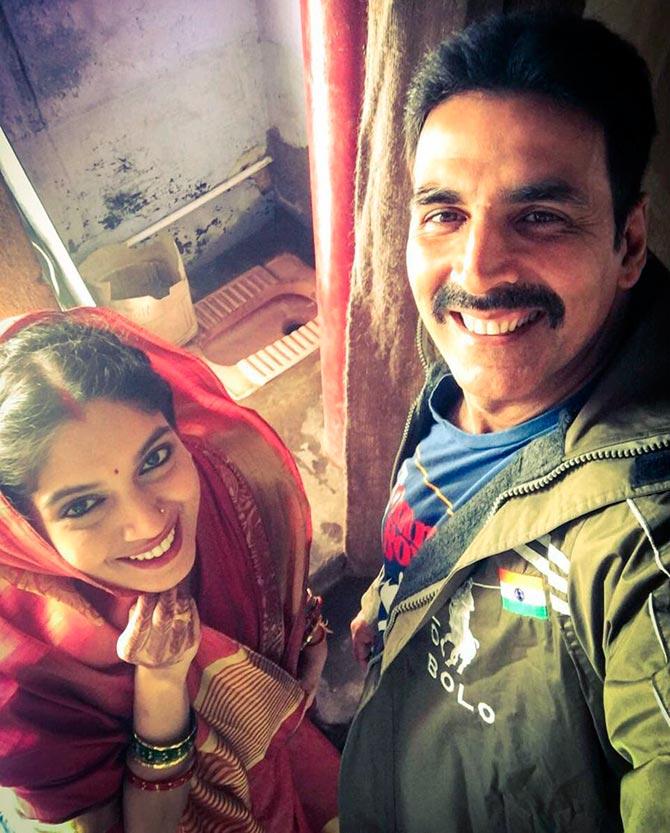 So Akshay Kumar and Bhumi Pednekar have just started work on a film called Toilet: Ek Prem Katha? And it's not about how Piku's daddy met her mommy. Reportedly, it's a satire on the Swachh Bharat campaign.
The only thing you really need to know is that throwing the word toilet in any Bollywood movie title is a super fun exercise. Let's see: Toilet Apna Apna, Toilet Bhi Do Yaaron, Toilet Zaroori Hai, Dilwale Toilet Le Jayenge, Pati Patni Aur Toilet, Baar Baar Toilet?
And this one, among many, from someone on Twitter had me chuckling loud: Toilet Zameen Par. :-D
Also, finished watching half a season of the grand new Netflix series, The Crown.
Everything about it, the editing, the screenplay, the acting, the scale is superlative. Had to take a break from binge watching, as I got busy watching and writing about Koffee With Karan's opening episode of season five.
But not everything needs to be wolfed down in one go. Like Salon sums in its appraisal of The Crown, 'Even the most ravenous viewing appetites can benefit from a meatier, complex chew now and then.'