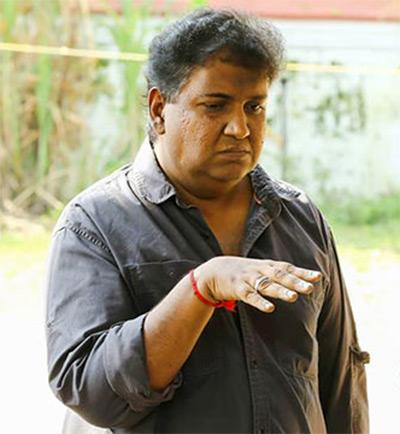 'Rajesh Pillai was a child at heart, crying at the sight of an injection syringe or making a fuss over the number of pills he was made to pop.'
Before Traffic made him a trendsetter in Malayalam cinema, filmmaker Rajesh Pillai had gone through a terrible phase in life. We became friends during that time.
The debacle of his directorial debut Hridayathil Sookshikkaan in 2005 had made him yearn for something truly spectacular when he made his next film.
Yes, it's never easy to face rejections in life but his patience and incessant passion for movies helped him sail through those times.
And then Traffic (2011) happened.
The rest, as they say, is history.
Traffic was totally unlike what Malayalis had seen until then, on the big screen. With a multi linear narrative, the film told a noble theme. Not just Malayalam, but the entire country saw this fabulous effort.
Pillai had rewritten the course of Malayalam cinema and that started new thoughts. Filmmakers started thinking out of the box.
Later, he completed the Hindi version of Traffic, with Manoj Bajpayee, Prosenjit Chatterjee, Jimmy Shergill and Parambrata Chatterjee. The film will release later this month.
Last year, Pillai directed Mili, starring Amala Paul and Nivin Pauly. His last film Vettah released on February 26, the day before he died at the age of 42, due to liver cirrhosis.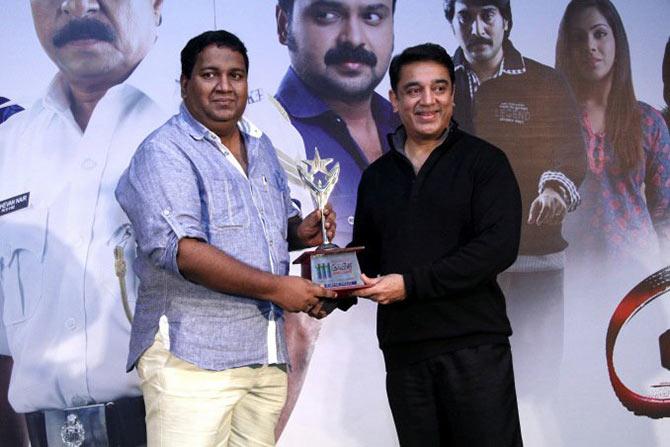 IMAGE: Rajesh Pillai receives award from Kamal Haasan
During the shooting of Vettah, Nivin Pauly had dropped in on the sets for a friendly visit. We were talking during the break about the ongoing shooting and Pillai's deteriorating health.
Pillai was still undergoing treatment and his legs were swollen, as he had to stand for some time that day, on the sets.
Out of the blue, he took Nivin's hands and told him: "If my health continues to create issues for me, I will start my dream project Motorcycle Diaries immediately after this and you should give me your word that you will do it."
Shocked, Nivin told him: "We will do it for sure. But for God's sake, take care of your health now."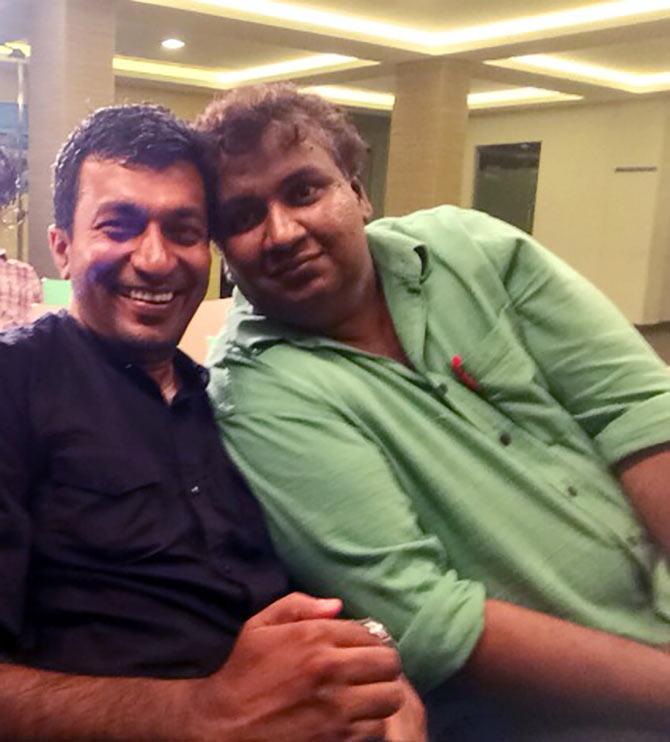 IMAGE: Vijay George and Rajesh Pillai
Nothing mattered to Rajesh Pillai, other than movies.
More than a friend, he was a brother to me. We used to spend hours talking but all our discussions ended up about the fascinating world of movies.
We passionately discussed new movies, new trends and shared our dreams.
Inside the big built, he was a child at heart, crying at the sight of an injection syringe or making a fuss over the number of pills he was made to pop.
I have never felt so much grief in my life, when someone passed away. Miss you so much, my brother!