The 16th Mumbai Film Festival had a delicious spread of movies.
Have I died and gone to movie heaven where the smell of popcorn permanently fills the air and every room rewards with a mind-blowing creation from a different part of the world?
Not everyone seems to share my blissful state though.
Some restless attendees behave rudely with the courteous coordinators, mostly college kids trying to do their best. Some grumble about standing up for the National Anthem that plays before every single screening in PVR ECX. Some come up with ingenious schemes to get into coveted screenings by hook or crook. Some fight over seats being blocked for friends. Some fight over blocking seats for friends.
Peace comes with the promise of a gold seat.
The 16th Mumbai Film Festival triggers a prolonged feeling of happiness but also reveals a lot about people and their thoughts, pretentious and instinctive, on and off screen. The childishness of it all is soon washed off once the screen lights up with film -- a wonderful, wonderful film. Here's the rest of what I saw.
Day 4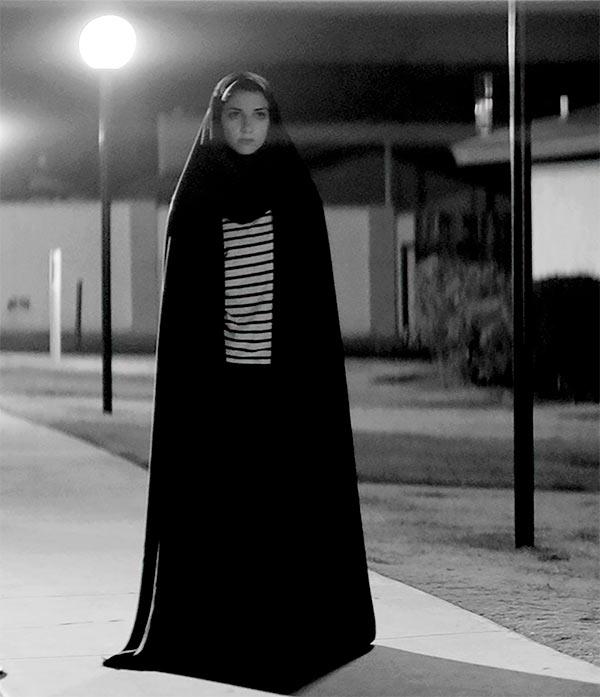 A Girl Walks Home Alone At Night (Iran): Shot entirely in black and white with a funky soundtrack, this effortlessly stylish, sensual and scary vampire western from Iran is an instant hit.
For a self-confessed scaredy-cat like me, the next two nights are spent shivering thinking about a scene where a bewitchingly beautiful vampire in a veil frightens the bejesus of a kid wandering in the dark of night.
Gett: The Trial of Viviane Amsalem (France/Germany/Israel): Gett doesn't leave your system for a long time. Shot entirely in a courtroom, the film tells the story of a woman seeking divorce from her husband who refuses to "oblige" even though they have been living apart for years.
Through her five-year fight in a Rabbinical court, documented effectively in the story, things get so unbearably frustrating and discriminating, it's both comic and devastating.
The Umbrellas of Cherbourg (France): The Catherine Denevue-Jacques Demy combination is known to produce magical results on celluloid. Peau D'ane is one of my favourites.
And so the sheer pleasure of witnessing The Umbrellas of Cherbourg in all its restored glory is hard to put down in words. Its attractive, almost ready-to-eat imagery and lilting melodies against the changing backdrop of romance and betrayal makes one wish we all conversed in songs.
Pride (UK): An impassioned gay and lesbian community decide to fight for the cause of Welsh miners in this feel-good, funny, frothy drama where homosexuals are in Pride's own words "heroes" and not "victims."
With its heart and head in the right place, Pride, set in the 1980s, is a spirited adaptation of a true story featuring British heavyweights like Bill Nighy and Imelda Staunton.
Day 5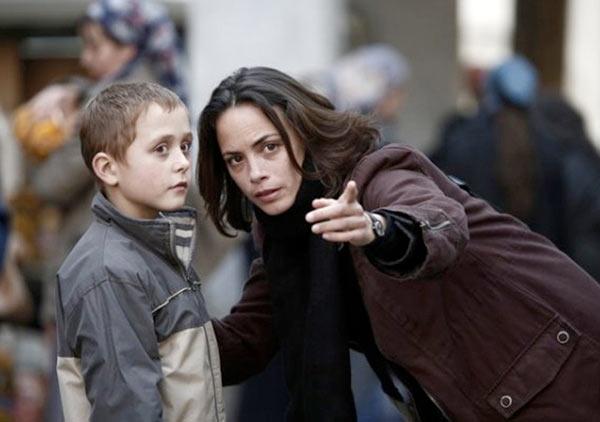 The Search (France/Georgia): Michel Hazanavicius's remake of Fred Zinnemann's The Search starring Montgomery Clift embraces a noticeably darker tone.
While the original is set against World War II, the new one centres around a boy who's lost his family in 1999's Second Chechen War after Russian military guns them down. How the refugee kid forms an unlikely family with a UN human rights worker forms one side of the story while the loss of a young man's innocence after he's forcibly recruited into the Russian army leading to the aforementioned shootout is explored in another.
One works, the other not so much.
Clownwise (Slovakia/ Luxembourg/Czech Republic/Finland): Quite enjoyed the spirit and humour that binds the story's three mime artists, friends and collaborators now reuniting after 30 years. Time and distance has taken its toll in different ways on the creative, temperament troika who didn't part on good terms.
Clownwise has a lot on its mind and takes its sweet time to unfold but even at its dullest, every single is punctuated with a moment that evokes a powerful response.
Funny how the gentlemen sitting on either side of me -- one dozed off, the other snored through -- were the loudest to applaud during its awe-inspiring final shot. ;)
'71 (UK): Went in thinking this would be another war movie but '71 is a hard-boiled thriller against the backdrop of the troubled climate of west Belfast in its initial years. It's no surprise then how throughout its nail-biting 100 minutes, you'll find yourself at the edge of the seat.
Watching this terrifically shot film reminded me of the time I was in the city not too long ago and beholding prominently preserved scars of its brutal history.
Really good stuff, this.
Mommy (Canada): Mommy is just another level of genius. It's audacious. It's original. It's insane. It's honest. It's brilliant. I promise you haven't seen anything like this ever.
Xavier Dolan's 1:1 aspect ratio filmed Mommy is the story of a tough mom and her erratic teen son as they tide through the best of times and worst of times displaying a unique blend of charisma and complexities. Especially since Anne Dorwal andAntoine Olivier Pilon's inject extraordinary life into these characters written masterfully by a 25-year-old Dolan.
25!!!
Day 6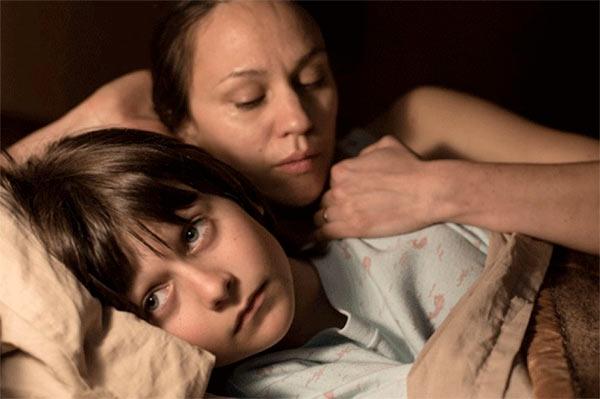 The Tree (Slovenia): The Tree does not follow a traditional narrative structure to tell its story of entrapment wherein a mother and her two boys are forced to stay within their walled house after one of her sons is held responsible for his friend's death making him an easy target for the family seeking revenge.
Devoid of drama The Tree is quiet but effective filmmaking that wants you to think and draw emotions on your own. In a Q & A that follows afterwards, its director Sonja Prosenc says she didn't wanted to take a minimalistic approach without using background score to suggest the emotional tone.
Macondo (Austria): The life of a Chechen refugee boy forced to grow up before time (played by an actor more perceptive than his age) and take care of his two sisters while her mother fends for them single-handedly in a neglected neighbourhood of shiny Vienna and the inner conflict he experiences on seeing another man (potentially) taking the place of his deceased father in their home is gently conveyed in Macondo.
What's impressive is how remarkably its cast of non-actors delivers. As filmmaker Sudabeh Mortezai points out that most of them 'act from the inside' and that's why the impact is strong.
Theeb (Jordan/Qatar/UAE/UK): The majestic landscape of Jordan. The adventurous tone of its storytelling. The gritty spirit of its titular child actor. The haunting background score.
Theeb is absolutely riveting and a visual treat, its impossible to take one's eyes off the screen as it goes back in time to chronicle the wonderful story of a Bedouin boy's survival and guts.
Clouds of Sils Maria (Switzerland/Germany/France): While one can unfailingly count on Juliette Binoche to rock the show, it's Kristen Stewart who springs a surprise with her stunning emotionality as an international actor's personal assistant in Olivier Assayas's delicately unravelling Clouds of Sils Maria.
Aside its terrific portrayals and breathtaking cinematography, Clouds of Sils Maria is a profound meditation on the process of acting and ageing around the constantly changing face and focus of show business.
Day 7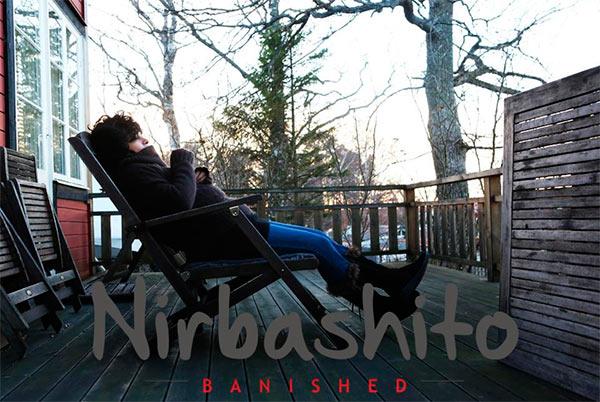 Nirbashito (India): Taslima Nasreen's provocative writing and the strong reactions they produced is why any mention of her is synonymous with controversy. But Churni Ganguly's Nirbashito is an intimate account of the author and poet's isolation in the stark solitude of Sweden as well her cat Baaghini left behind a friend's care in the bustling chaos of Kolkata.
What's fascinating is how the film smoothly alternates from lyrical loneliness of a banned writer to comic chaos of bureaucratic workings without hitting a harsh note.
Coming Home (China): In a somewhat same space as Hollywood's The Notebook but much better, Zhang Yimou's Coming Home is the latest reminder of why he's one of my favourite filmmakers and understands the agony of waiting like nobody else.
His The Road Home is the ultimate love story in my opinion and the sentimental but subtle Coming Home is another poignant tale of affections between a husband and wife reunited after two decades. Only she no longer remembers him and is frozen in a time bubble and he'll do everything to give her hope.
I walked out of the theatre overcome with emotion because Coming Home is so moving.
And the wait for the 17th Mumbai Film Festival has already begun.