Such a person is rare in today's film world, notes Amit Khanna.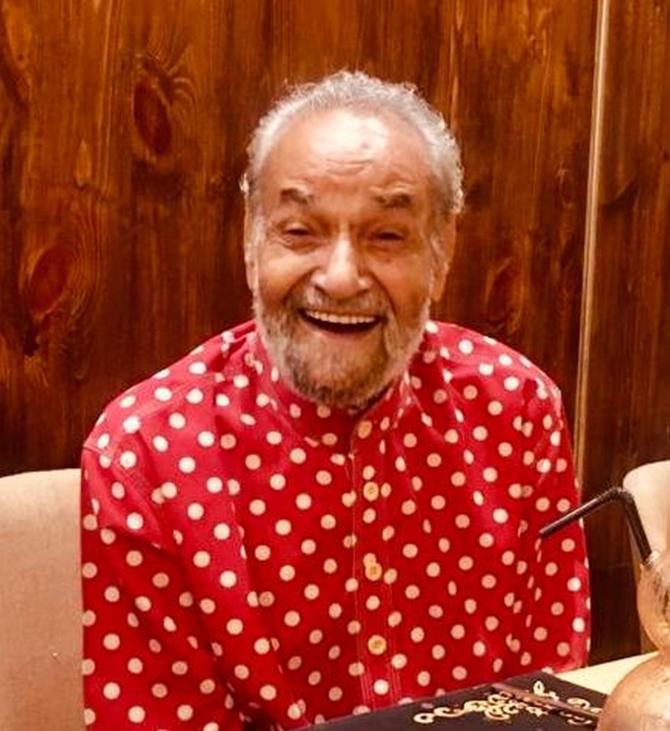 He had the most unique, full-throated laugh, which was his signal greeting.
Johnny Bakshi was a rare film personality who was loved by everyone he came into contact with.
Johnny's life journey is remarkable. Born in a family of landowners in the North West Frontier Province (now In Pakistan) in 1938, his family was massacred during the Partition riots and the young lad somehow found himself in a refugee camp.
Living an itinerant life, the young boy learnt the lessons of life through living it. Never was he bitter about the raw deal fate had dealt him. He spent his early years in Odisha, finally landing up with a job in Kolkata.
He was always good in sport, and played football and hockey for Mohun Bagan, and got a job with the Railways on account of his boxing prowess.
He finally landed in Bombay in the early 1960s and drifted into Filmalaya, then a prominent studio owned by S Mukherjee. He did odd jobs in production, getting to know many famous actors and directors who were then working there. He even acted in a couple of films, including Chetan Anand's Haqeeqat.
He then ended at Raj Khosla's film company to look after his production in the late 1960s. He was involved in the production of Do Raaste, Mera Gaon Mera Desh, Do Chor and Kachche Dhage.
It was here that he met Mahesh Bhatt, then assisting Raj Khosla. In 1974 he gave Mahesh Bhatt his first break as a director in Manzilen Aur Bhi Hain, which also introduced Kabir Bedi, Prema Narayan and Gulshan Arora. Singer Bhupendra gave the music and Pravin Bhatt was the cinematographer. The film was a critical success, but flopped at the box office.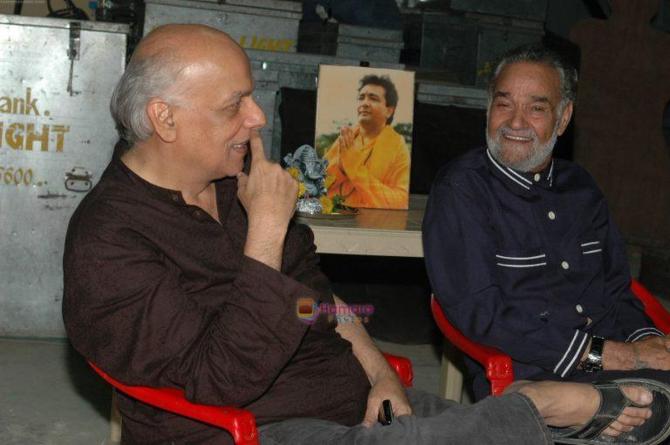 He made his second film, Vishwasghat, based on a script by Satyadev Dubey and again directed by Mahesh with Sanjeev Kumar, Shabana Azmi and Kabir Bedi. This film also did not do well, but Johnny was undeterred.
In a couple of years, he launched Mera Dost Mera Dushman directed by Raj Khosla starring Shatrughan Sinha, Sanjeev Kumar, Smita Patil, Danny and Johnny Walker, written by Suraj Sanim with Laxmikant Pyarelal's music.
Johnny was one of the few mainstream producers of his time who was fond of world cinema and counted Kurosawa, Hitchcock and Fellini amongst his favourites.
In the early 1980s he decided to turn a director with Raavan, based on Fellini's La Strada, with Smita Patil in the lead. He roped in his old friend, singer Jagjit Singh, to compose the music. By then Johnny had a small office in Mehboob Studio which became the hiding place of many top stars who would shoot in the studio.
Johnny went on to make a few more films, including Khudai with Rajesh Khanna. He was also an active member of the Indian Motion Pictures Producers Association.
Gentle, warm-hearted and generous, he was an extremely popular person in Bollywood of the 1970s, 1980s and 1990s.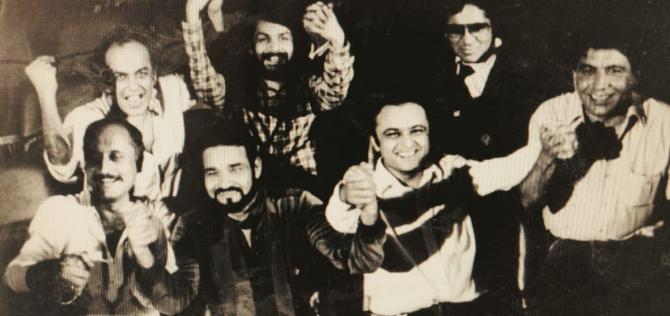 When we launched Plus Films in in the mid-1990s Johnny was the man we picked to head our film wing. He was actively involved in the production of a dozen films. He also produced some films with T-Series.
A fitness enthusiast and a lover of sports and cinema, Johnny had settled into a semi-retired life in the last decade.
The late Vinay Sinha, producer of Andaz Apna Apna, was a close friend of his and on most days, Johnny would be found sitting in his office.
Another favourite haunt of his was Producer Pawan Kumar's office.
Kabir Bedi and Ketan Anand were his other two close friends. Whenever I was in Mumbai, we would meet for lunch.
Since the lockdown he was confined to his house and I think that isolation left him a bit shattered. He died after a brief illness in a suburban hospital.
Johnny Bakshi symbolises the triumph of the outsider in Bollywood and also all its goodness. Such a person is rare in today's film world.
He will be remembered by all of us who got to know him on his 50-year journey in Mumbai cinema.
I will miss my talks and lunches with him.
Amit Khanna is a writer, film-maker, media guru.