'I'm very proud of having worked with one of the finest minds of India and Indian cinema.'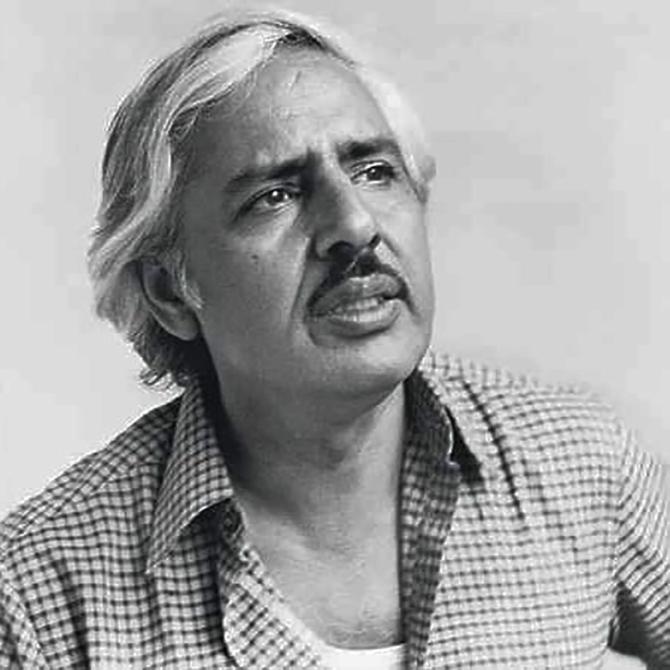 Sagar Sarhadi, known for writing films like Kabhi Kabhie and Silsila, and directing Baazaar, passed away on March 21, following a brief illness. He was 88.
Sarhadi breathed his last at his home in Sion, north central Mumbai, his nephew film-maker Ramesh Talwar told PTI.
"He passed away shortly before midnight. He wasn't keeping well for sometime and had even stopped eating. He passed away peacefully," Talwar said.
Sarhadi's last rites were held at the Sion crematorium, he added.
Bollywood personalities like Javed Akhtar, directors Hansal Mehta, Anubhav Sinha, Nila Madhab Panda,and actor Jackie Shroff mourned Sarhadi's death.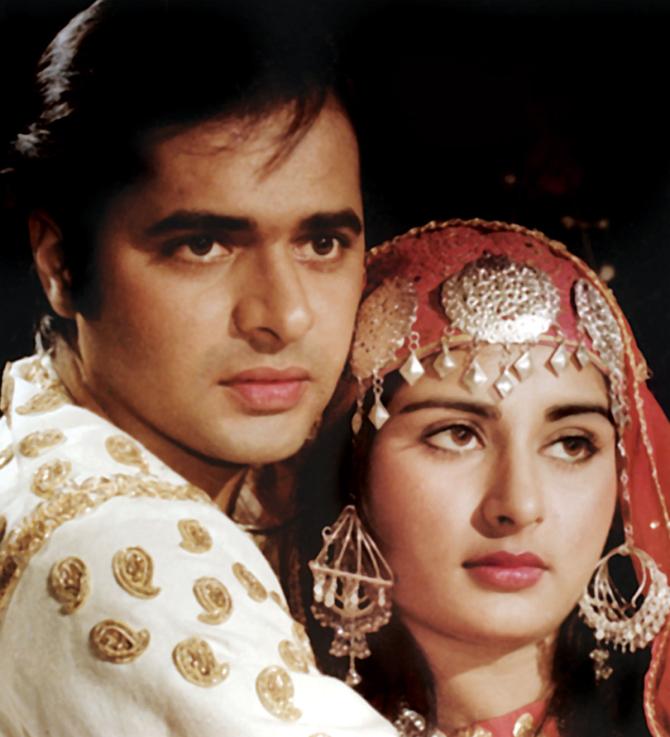 Born as Ganga Sagar Talwar in Baffa, near Abbottabad, now in Pakistan, the writer is said to have adapted the title 'Sarhadi' to carry the connection of the frontier province with him.
Sarhadi's family migrated to Delhi during Partition when he was 12.
He completed his matriculation in Delhi before moving to Bombay with his elder brother's family to complete his higher education.
Sarhadi studied at the Khalsa College and then St Xavier's but had to leave his studies midway to stay afloat and joined an ad agency.
In an interview with S M Irfan on the Rajya Sabha TV programme Guftagoo in 2018, Sarhadi said that he always carried the pain of displacement with him.
'I'm still pained by this (Partition). I still think about what are those powers that force you to leave your village and make you a refugee from a human being. I haven't forgotten this. I miss my village even today,' he had said.
Sarhadi began his career writing Urdu short stories and became an Urdu playwright.
Film-maker Yash Chopra's 1976 film Kabhi Kabhie, starring Amitabh Bachchan and Rakhee, opened the gates to his Bollywood career.
The writer collaborated with Chopra for screenplays in acclaimed films like Silsila and Chandni, for which he wrote the dialogues.
In 1982, Sarhadi turned director with Baazaar, starring Supriya Pathak, Farooque Shaikh, Smita Patil and Naseeruddin Shah.
The film is considered a cult classic with memorable music by Khayyam and songs such as Dikhayee Diye Yun, Phir Chiddi Raat and Dekh Lo Aaj Humko Jee Bharke.
Sarhadi is also credited with writing dialogues for Shah Rukh Khan's debut Deewana(1992) and Hrithik Roshan's debut Kaho Na... Pyaar Hai (2000).
Sarhadi is survived by his nephews and nieces.
***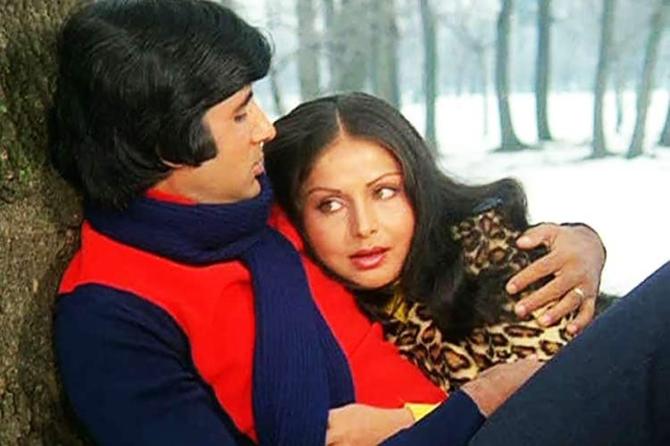 Subhash K Jha salutes Sagar Sarhadi.
Mellow, mordant and modern, his perception of love and related issues was unique and yet, so inured in tradition that a film like Kabhi Kabhie almost seemed like a romantic confection until you peer into its heart.
A noted Urdu short story writer, Sagarsaab started his writing career in films with the dialogues of Basu Bhattacharya's Anubhav. They were so real, they seemed to have been thought up by the protagonists, played by Tanuja and Sanjeev Kumar.
Stardom of a kind, came to Sagarsaab when Yash Chopra took him under his wings.
For Yash Raj Films, Sagar Sarhadi wrote the memorable Kabhi Kabhie, Doosra Aadmi, Silsila, Faasle and Chandni.
Sagarsaab also directed the stunning social critique Baazaar about an underage girl (Supriya Pathak) being sold to an old sheikh in the Gulf and the pricks of the conscience that the other characters suffer at this heinous crime.
Among its other virtues, Baazaar also had Khayyam's best music score ever.
Songs like Dikhayee Diye Yun Ke Bekhud Kiya, Phir Chidi Raat, Dekhlo Aaj Humko Jee Bhar Ke and Karoge Yaad Toh Har Baat Yaad Aayegi are going to be remembered for as long as cinema exists.
Sagarsaab also directed Agla Mausam and Chausar (the latter featuring Nawazuddin Siddiqui), which never got properly released.
Shabana Azmi recalls, "I seem to have known Sagar Sarhadi forever. My mother (Shaukat Azmi) worked with him in a play called Tanhayee. He used to come to our house regularly from a young age. Of course, I knew him as someone who supported the IPTA.
"But to me, he was one of the great supporters of the slum-dwellers' rights association, the Nivara Haq, of which I used to be the president. He used to come for all meetings by train. He never bought a car because he always said, 'Mujhe bus aur train mein insanon ki khushboo aati hai aur wohi mera inspiration hota hai mere writing mein.'
"He was a free bird. He never wanted to get trapped in marriage or relationships. The only focus of his life was writing.
In his death, we've lost a powerful voice which had the guts to show a mirror to society. His plays were thought-provoking. By telling it like it is, he wanted to rip aside social hypocrisy. I mourn his loss.
"I was speaking to his nephew Ramesh Talwar. Rameshji said the lockdown took away Sagar Sarhadi's energy to fight. He lost the will to live. My condolences to his family... why should we say his family? We of the IPTA were his family. So we've lost one of us."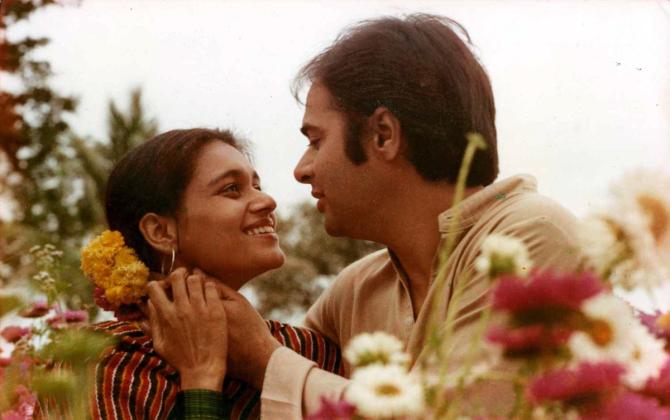 Naseeruddin Shah, whom Sagar Sarhadi directed in Baazaar, says, "I knew him only as a dialogue and script-writer of big-budget movies. Only when I met him and he confessed his disgust with mainstream cinema and talked of making films he believed in did I realise the extent of his commitment to meaningful work.
"On a personal level, I didn't know Sagarsaab at all except that he used really colourful language and was very affectionate whenever we met. His unit served the best meals I've ever eaten on an outdoor shoot.
"I also believe that till age caught up with him, he'd walk from Sion, where he lived, to Juhu (north west Mumbai) where he had his office.
"His film Baazaar, though justifiably popular, is unevenly made and too influenced by the kind of films he was used to doing. But it succeeds in packing a punch while delivering its disturbing message.
"His subsequent experiences with using the popular format to present unconventional ideas, Agla Mausam (it remained incomplete) and Tere Sheher Mein (it never released) were heartbreaking enough to discourage him from making any more films. It's a classic example of how the system devours its own and it's a tragedy. But Sagarsaab did enough to ensure immortality for his writings."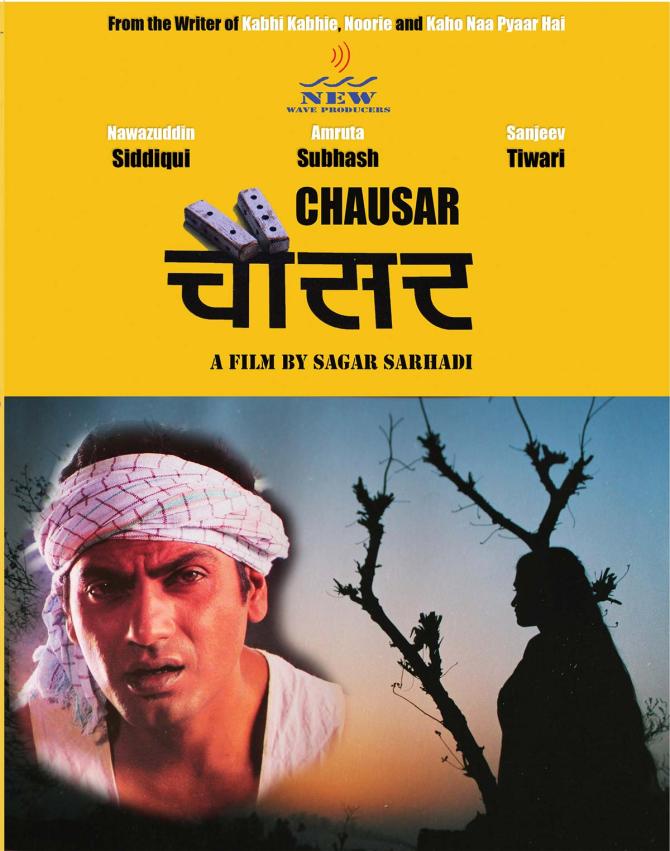 Nawazuddin Siddiqui, who had the privilege of being directed by Sagar Sarhadi in Chausar, recalls, "The first thing that comes to my mind when I think of Sagarsaab is books. When I had gone to his house for the first time, the entire large house was filled with shelves of books in every room. I had seen so many books only at the NSD library in Delhi.
"I couldn't imagine any individual would possess so many books. Sagarsaab was a well-read, learned articulate writer. The dialogues that he wrote for Baazaar give me goosebumps even today.
"Not too many people saw Chausar, the film he directed with me in the lead. But I'm very proud of having worked with one of the finest minds of India and Indian cinema."
Additional inputs: PTI