'Khaitan's film will continue to invite comparisons with Manjule's, but the fact that it is out there for viewers to see is perhaps a greater tribute to the original than is conveyed by the cautious desire to remake it,' says Vikram Johri.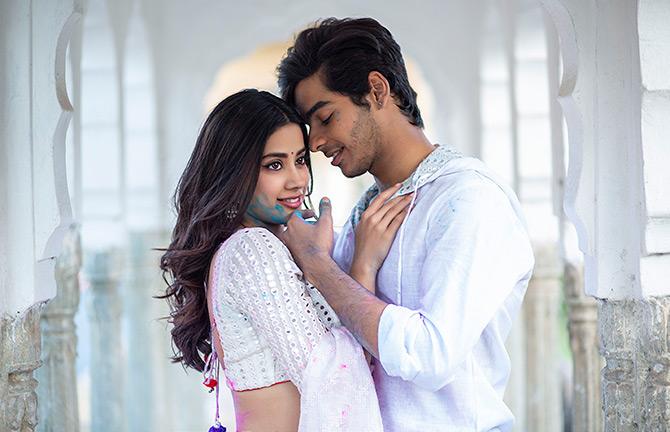 Released last month, Shashank Khaitan's Dhadak, adapted from Nagraj Manjule's Marathi film Sairat, crossed the all-important Rs 1 billion revenue target.
As the launch vehicle of Sridevi's daughter Janhvi Kapoor, the film was the centre of attention much before its release, not least because of the gargantuan task its director had taken upon himself.
Manjule's Sairat was a phenomenon after its release in 2016, and not just in its home territory of Maharashtra.
It was India's official selection at the Berlin International Film Festival and was one of the first films to be added to the Netflix library when that service debuted in India in 2016.
For Khaitan to choose to adapt this intensely popular film, popular among both audiences and critics, must have taken nerves of steel.
He shifted the location to Rajasthan, his home state, and made some other modifications to the script, but retained the central premise of a doomed love affair between an upper-caste girl and a lower-caste boy.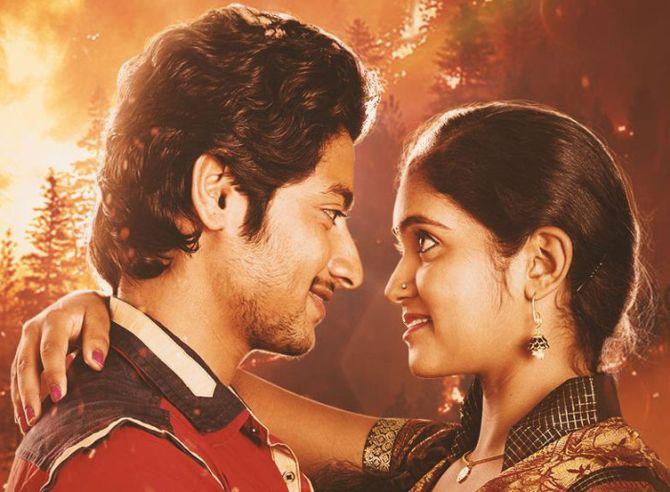 Manjule has spoken of his cinematic journey as one that was informed keenly by his own knowledge of his caste status.
In particular, he told film critic Anupama Chopra in an interview his identification with Amitabh Bachchan in the actor's angry- man roles was diluted by his awareness of how his status would not let him be in positions where he could choose to be righteously angry.
All of this feeds into his work (he has made another feature film, Fandry, as well as two short films) which has a strong undercurrent of caste discrimination driving the narrative.
But with Sairat, Manjule achieved something spectacular -- he wrapped a story of intense angst, violence and, finally, a searing climax into the soft, mellow contours of a love story for the ages.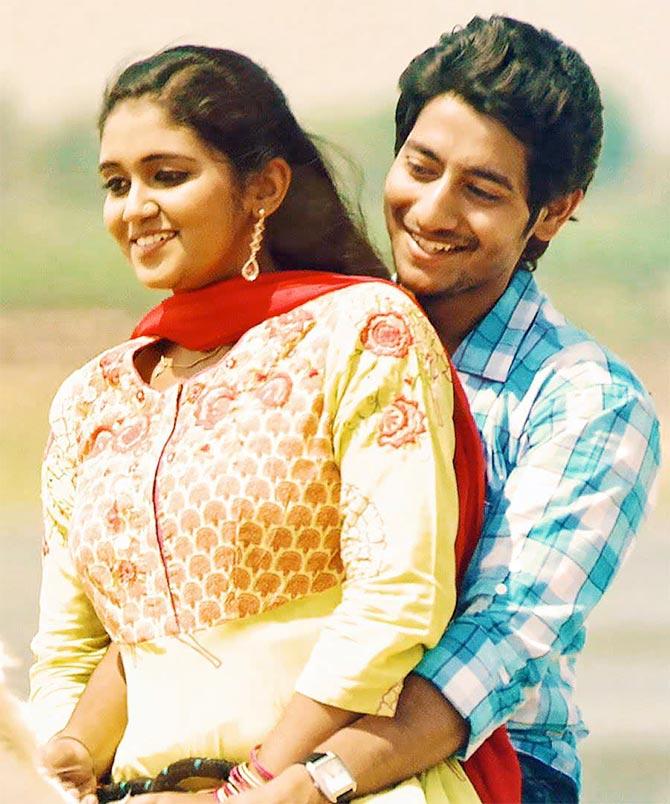 Newcomers Rinku Rajguru and Akash Thosar played the protagonists. Both non-actors until their first film, the duo were so natural as Archie and Parshya, respectively, that it was hard to imagine them as any different from the roles.
Archie is a headstrong girl whose consciousness of her affluence is not girded by an acceptance of her superior caste status.
Both she and Parshya behave as if they lived in an apolitical vacuum, where their innocent love would be allowed the full extent of its development.
That is not to be, and when reality hits, the film takes a brutal but still realistic turn.
The youngsters elope to Hyderabad where they gingerly make a life for themselves.
This is not easy, and not just because they struggle for the most basic necessities.
They must now, for the first time, deal with one another as persons beyond the headiness of romance, and what emerges when the dust has settled is not always pretty.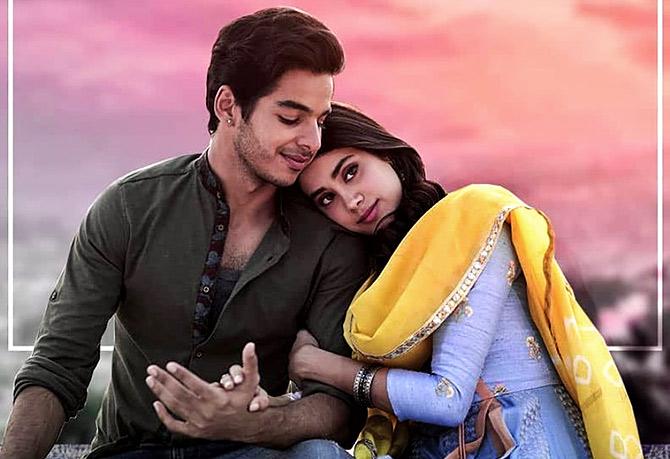 That Manjule was able to fit in so much into one film is part of the reason for Sairat's mega-success.
Karan Johar, the head honcho of Dharma Productions which produced Dhadak, has said that he was not sure Khaitan, or for that matter anyone else, had the chops to adapt such a beloved, momentous film.
The comparisons, he seemed to suggest, would drown the film even before it had a chance to swim.
In the event, Dhadak does justice to the memory of the original, while striking out on its own.
Kapoor and Ishan Khattar, the male lead, display a confidence unexpected in first-time actors.
The arc of the story has them transform from mischievous teenagers into sudden adults, embarking on an extremely difficult journey. They carry this off with the serial mix of levity and gravity that the roles require.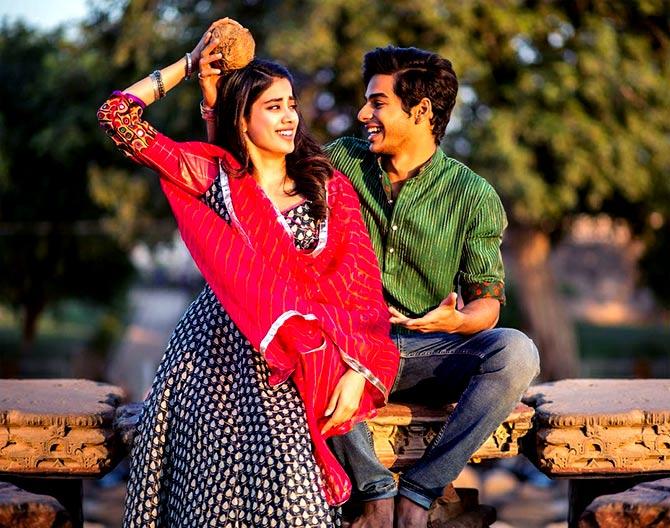 Yet, ultimately, Sairat remains a stronger film than Dhadak, a fact that may have to do less with the people involved in the projects than with the nature of film-making and public perception.
Archie and Parshya's tragic tale revealed itself slowly, first to a mostly Marathi audience, and then to a national viewership. The film's end comes as a sucker punch to the gut, one that Sairat permitted, even encouraged because Manjule wanted it to send a certain message.
All this was possible because of the nature of the film, a regional entity that went beyond its maker's wildest expectations of success.
Dhadak, burdened with this foreknowledge and starring well-known (albeit newcomer) faces, could not hope to benefit from a similar serendipity.
Even so, that the film has been made in Hindi will ensure that its message with reach farther than Sairat, in spite of its success, could hope to achieve.
Khaitan's film will continue to invite comparisons with Manjule's, but its sheer presence, the fact that it is out there for viewers to see and maybe get some of them to go find the original, is perhaps a greater tribute to the original than is conveyed by the cautious desire to remake it.