Veteran actor Sadashiv Amrapurkar, who breathed his last this morning at Kokilaben hospital in Mumbai, will be remembered for his remarkable ability to make us both adore and abhor him with his on screen antics.

Here's a look at his best performances.

An actor's greatest accomplishment is when he can elicit a variety of reactions from his audience.

And Sadashiv Amrapurkar's remarkable ability to make us both-- adore and abhor him with his on screen antics is a case in point.
Born Ganesh Kumar Narwode in Maharashtra's historical town of Ahmednagar, a career in films happened by chance.
Before the film industry discovered him, Amrapurkar actively pursued theatre, directing (and occasionally acting) in 150 one-act plays and over 50 dramas at Mumbai's Indian National Theatre.
It was only while setting up legendary playwright Vijay Tendulkar's production Kanyadaan, the latter recommended his name for a role in Govind Nihalani's hard-hitting Ardh Satya (based on Tendulkar's screenplay).
Not a lengthy role but Amrapurkar, with his penetrating eyes and drawling voice, made a lasting impression.

After that there was no looking back for the veteran of over 200 potboilers who could wreak havoc in the hero's life as well as play the bumbling fool.
With the era of villains phasing out, the Sadak star's Bollywood career took a backseat but his love for stage did not.

What few know is the low-profile Amrapurkar is nothing like the over-the-top characters he played for mainstream celluloid.

Rather, his gentle manners, noteworthy modesty and philosophical mind are a rarity in an industry known to pat its own back.
Here's looking at some of his most memorable roles.
Ardh Satya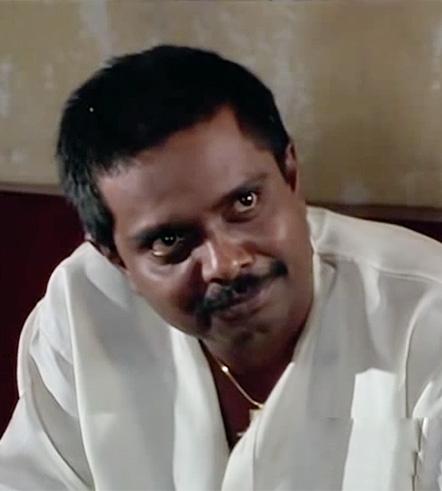 Playing Rama Shetty in Ardh Satya marked a turning point in Amrapurkar's career.

Though he didn't have too many scenes, his smoothly manipulative tactics to bully super cop Om Puri and the entire law and order system was much appreciated and earned his a Best Supporting Actor trophy from Filmfare.
Khamosh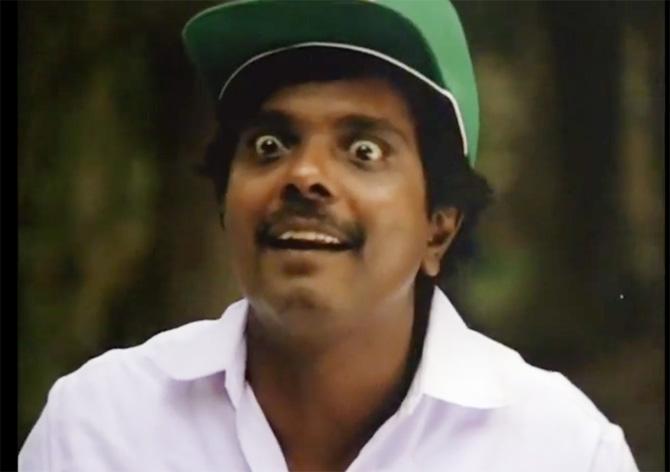 Vidhu Vinod Chopra's masterly whodunit boasts of a fine set of actors and acting.
As part of Khamosh's incredible ensemble, Sadashiv Amrapurkar plays a director in its movie-within-a-movie setup and tactfully conveys the fickle and self-seeking temperament of a cutthroat, ruthless industry with pitch-perfect nonchalance.
Aakhri Raasta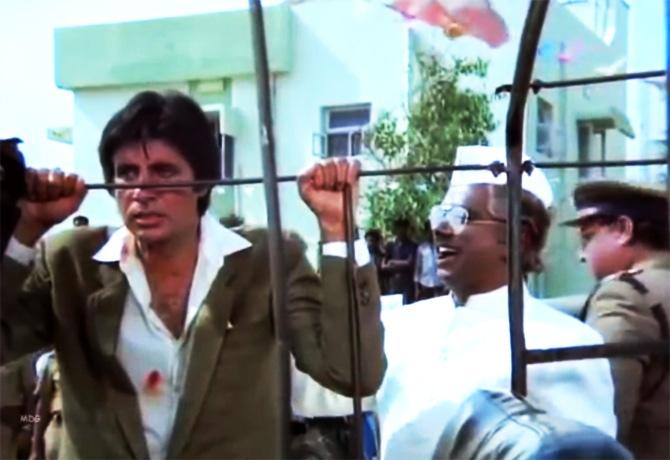 In this Amitabh Bachchan double bill, the superstar goes punishing the three men responsible for his ruin as well his wife's suicide saving the execution of Sadashiv Amrapurkar's sleazy politician for the film's dramatic finish.
To Amrapurkar's credit, he plays this slimy, crooked fella with enough conviction to render him suitably deplorable.
Sadak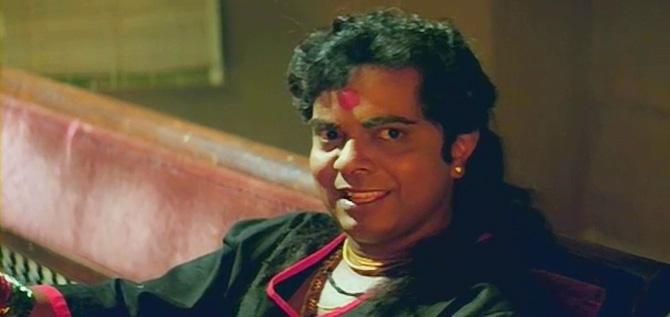 As the vicious eunuch and brothel operator Maharani, Amrapurkar is a blend of humoring, offensive and intense to create a chilling figure in Mahesh Bhatt's Sadak.
His performance of the troubled, complex Maharani not only contributed to the film's huge success but also earned him another Filmfare trophy for Best Villain.
Aankhen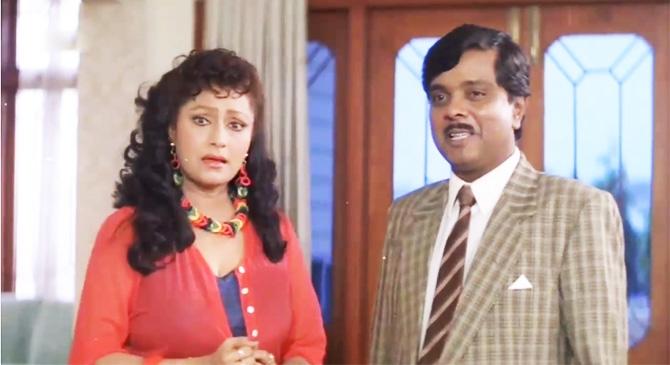 Proving he's equally adept at light-hearted roles, Amrapurkar tickled the funny bone with his absentminded cop competing with buddy Kader Khan for Bindu's affections in the David Dhawan blockbuster, Aankhen.
Bharat Ek Khoj/Raj Se Swaraj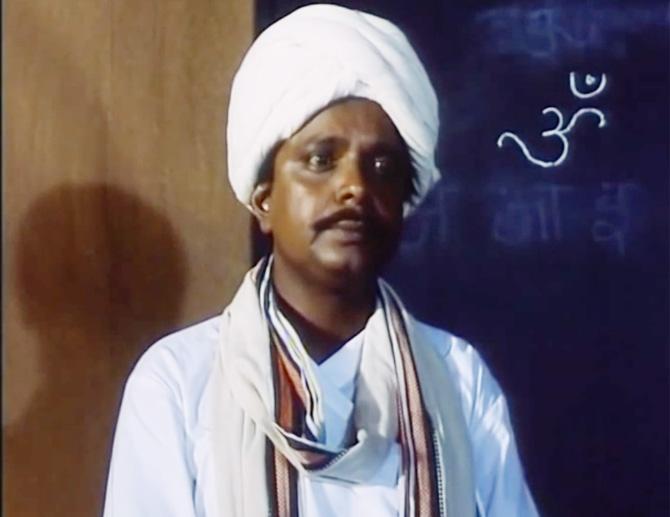 Even if his body of work on big screen was typically commercial in nature, Amrapurkar got ample satisfaction every time he dabbled in television.
Two of his personal favourite roles remain the inspiring social reformer Mahatama Jyotirao Phule in Shyam Benegal's epic TV series, Bharat Ek Khoj and the great freedom fighter Bal Gangadhar Tilak in Raj Se Swaraj.
Mohra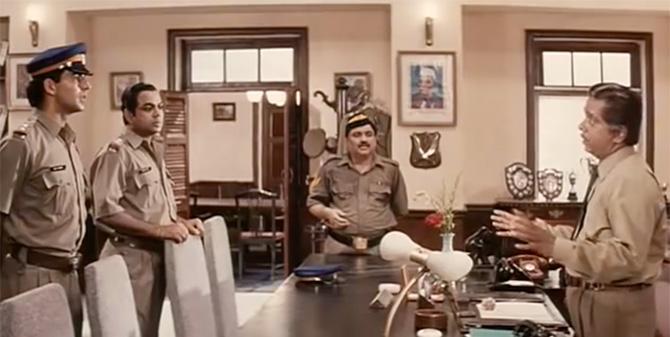 In Rajiv Rai's action-packed Mohra, Amrapurkar plays a weak but well-meaning police commissioner doubling up as the necessary balance between his subordinates represented in Paresh Rawal's inflated comic and Akshay Kumar's hot-blooded hero.
Ishq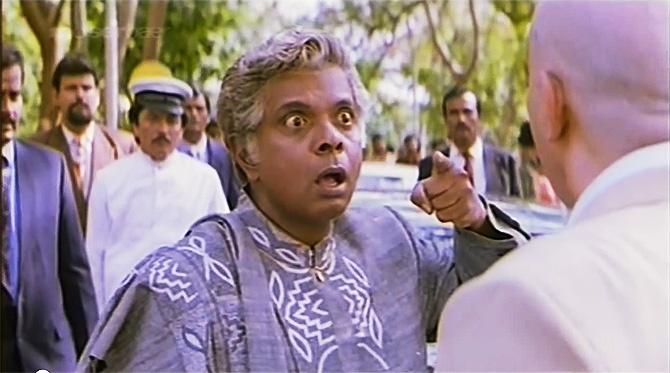 Amrapurkar returned to his evil roots for Indra Kumar's ham-fest Ishq starring Aamir Khan, Ajay Devgn, Kajol and Juhi Chawla.
Everything about him here -- clothes, get-up-- is as overblown as it gets and in complete sync with the equally blaring tone of the movie. And it still worked at the box-office.
Gupt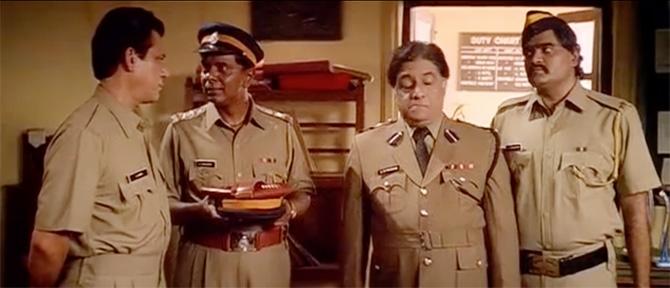 Interesting how so many of Amrapurkar's famous portrayals are cops by profession.
Following the super success of Mohra, he reunited with Rajiv Rai and his Ardh Satya co-star Om Puri on the slick whodunit Gupt to play yet another khaki-clad inspector who, along with Ashok Saraf, revers Puri's self-styled cop.
Coolie No 1

The inimitable Amrapurkar has a ball teaching the arrogant Kader Khan a lesson as the snubbed marriage agent Shaadiram Gharjode in Dhawan's Coolie No 1.
Especially when the tomfoolery involves him passing off Govinda's coolie as Ritchie Rich in a bid to marry him off to one of Khan's daughters.
Bombay Talkies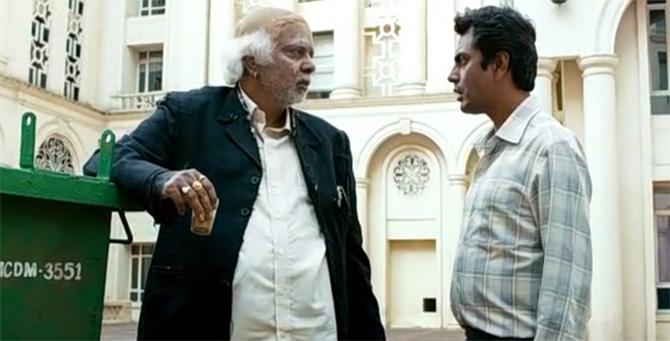 Star, Dibakar Banerjee's segment, based on Satyajit Ray's Patol Babu, Film Star in the cinema anthology won maximum applause for its rich story telling and awe-inducing performances from Nawazuddin Siddiqui and Amrapurkar in a delightful cameo.
Interestingly, the actor hadn't even heard of the Shanghai filmmaker when he was approached for the cameo but accepted on his daughter Reema's insistence.
And are we glad or what? Amrapurkar is absolutely magnificent as the admonishing ghost who pops up from a trashcan to motivate his disheartened son.