March 09, 2009 13:53 IST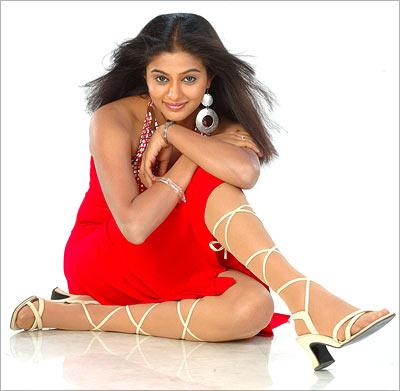 National award winning actress Priya Mani has at last fulfilled her desire to act in a Kannada film. Though from Kerala [Images], Priya Mani was brought up in Bangalore where she completed her studies [she is well versed in Kannada].
She did a bit of modelling before she got a break in films with the Tamil film Kangalaal Kaithu Sey by Bharathi Raja. From there she went on to win the National award for her sensational performance in Paruthiveeran [Images].
She is now acting in Raam. Produced by Adithya Babu and directed by Madesh [he directed last year's blockbuster Gaja],  Raam is the remake of the Telugu hit Ready [the Raam and Genelia [Images] starrer directed Sreenu Vaitlain].
"We are very happy that Priya Mani is part of Raam. I am sure Puneet and Priya Mani would make a perfect pair in the film. The role suits her well and she will be shooting for the film from March 10," says a happy Adithya Babu.
Though an actress of great calibre post Paruthiveeran, Priya Mani tried to reinvent herself as a glamour doll. But so far, the look has not brought her any success. Her recent Telugu film Drona [Images] where she donned a bikini, sank without a trace. The only performance worth mentioning after Paruthiveeran was in the Malayalam film, Thirakkatha, which revolved around the turbulent life of the late actress Sri Vidya. Priya Mani was excellent in the film.
She is currently acting in Mani Ratnam's bilingual Ravan.
Text: R G Vijayasarathy