July 07, 2009 14:22 IST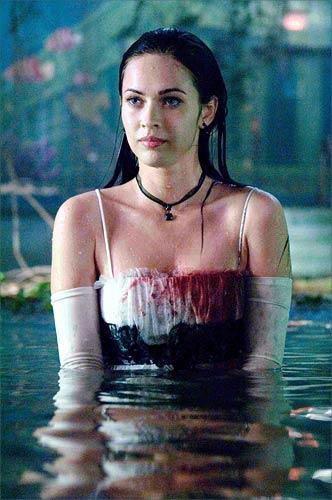 Megan Fox has gone topless for a scene in her new horror movie Jennifer's Body.
The Transformers [Images] beauty roams around through a jungle topless for the scene in the film, which has her in the role of a demon-possessed cheerleader who turns men into bloody pulp, reports the Sun.
To add spooky zing to the film, Fox will be seen with a giant mouth and razor-sharp teeth.
Jennifer's Body comes to UK cinema screens in October.
Text: ANI