November 28, 2008 17:08 IST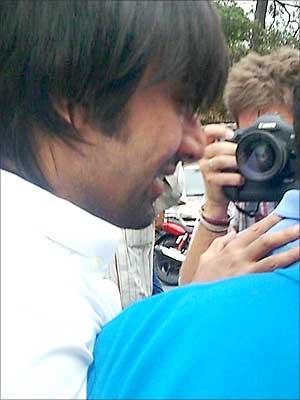 Bollywood actor Ashish Chowdhury's sister and brother-in-law were among the many hostages killed at the Oberoi Trident Hotel in Mumbai.
The actor, who had been maintaining a tense vigil outside the hotel ever since he came to know about the terrorist attacks, broke down after hearing the news.
'My sister Monica and her husband have been inside the hotel along with maybe 40 other hostages. They came here for dinner last night, but now they are not answering any calls,' he had told a news channel on Thursday.
The couple, who were held hostage at the hotel in Mumbai since Wednesday night, were reportedly shot in the leg first and then straight in the head.

Photograph: Nithya Ramani
Coverage: Terror strikes at Mumbai's heart