| | |
| --- | --- |
| Monica Bedi | |
| | |
| | |
| | |
| | |
| | |
| | |
November 26, 2008 16:29 IST


Life behind bars has not dimmed underworld don Abu Salem's [Images] attraction towards actress and ex-girlfriend Monia Bedi, as on Wednesday he once again publicly said that she was his wife, a claim which has been refuted by her on several occasions.

"Monica Bedi [Images] is my wife," said the gangster, who has been in jail for three years, while coming out of a Delhi [Images] court.

Just when Salem stepped out of the court, mediapersons asked him questions about Bedi. He who usually deflects queries, obliged by saying that the two were husband and wife. Salem's claim in public about their alleged relationship contradicts the actress' attempts to refute their marriage.

Also Read : Monica Bedi's story: My Romance with Abu Salem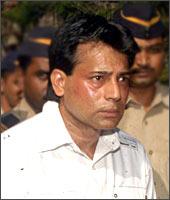 Abu Salem was brought to the court by the Mumbai Police for a hearing in connection with an alleged extortion call made to a businessman six years ago.
Earlier, Bedi in her interviews had said that although she knew Salem for several years they had never got married.
Also Read: 'I cannot afford to make another mistake in life'
Salem and Bedi's friendship has also seen some legal drama earlier. He had served a legal notice on Bedi saying that he was deeply hurt and distressed by her statements denying their marriage. In his notice, he had claimed that the duo got married in a mosque at Los Angeles in November 2000. Salem said his anguish has been multiplied since he was unable to communicate with Bedi. Salem was lodged at the Arthur road jail in Central Mumbai, ever since his deportation from Portugal in November 2005.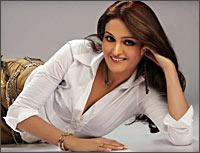 The don had claimed in the notice that he had always actively encouraged and supported Bedi's acting career and if their marriage was in the way, he was willing to move out of her life and divorce her. In an emotional vein, the notice had said that Salem's love for Bedi shall never diminish or fade away even if she desired to split up or sever their marital ties.
Also Read: Abu Salem, Monica Bedi complete coverage
The don had said that if Bedi wanted divorce then she could convey the same to him in writing and he would soulfully pronounce a talaq (divorce). Salem is facing trial in eight cases registered in different parts of the country, including 1993 serial bomb blasts in Mumbai, murder of builder Pradeep Sharma in 1995 and murder of actor Manisha Koirala's [Images] secretary Ajit Deewani in 2002.
© Copyright 2008 PTI. All rights reserved. Republication or redistribution of PTI content, including by framing or similar means, is expressly prohibited without the prior written consent.