Is Mallika Sherawat's dress too revealing?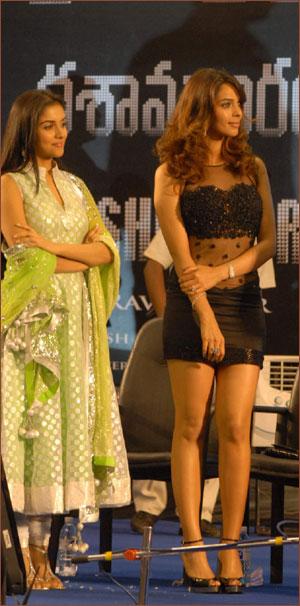 It took a few days for Tamil Nadu's moral police to see Mallika Sherawat's [Images] pictures at the Dasavatharam music launch function on April 25.
S R Kaniraj, the Chennai secretary of the Hindu Makkal Kachi, has filed a compliant against the actress for wearing a revealing dress at the function.
According to the complainant, the actress, by wearing a mini skirt and exposing her back, had caused 'mental agony to the people of Tamil Nadu.'
He also complained that by sitting cross legged on the dais where the Chief Minister was also seated, she 'had not only behaved disrespectfully but had also conducted herself indecently.'
Shriya had earlier borne the brunt of such moral policing when she appeared in a short dress at a Sivaji function. Shriya later tendered an apology for her dress.