Home > India > Movies > Interviews

The Rediff Interview

'I thought Kisna will be a big hit'

March 06, 2008



The Bollywood Showman, Subhash Ghai [Images] wants to retire gracefully.

 

That's what he told Syed Firdaus Ashraf in the first part of this interview. The filmmaker, whose latest film, Black & White hits the marquee on Friday was in a philosophical mood as he recounted the debacle of Kisna, and why Bollywood needs writers more than ever.

 

How was the feeling of returning to direction after three years?

I was busier than ever in the last three years, because I was setting up my institute, Whistling Woods. It was a big responsibility. I could either make a film school or make a film, so I made a film school. Now that everything is set, I can make films.

You have a track record of hits that is very difficult to match, with the exception of your last film, Kisna, which flopped. Why did you now decide to make a film like Black & White rather than a safe commercial project?

You see, when I was making Karz, a lot of people said not to make it. The film flopped and I feel till the time you don't have the guts to take a risk, you will never go ahead. Even when I gave 13 hits in a row, a lot of people said not to go ahead and make those films. When I made Taal [Images], a lot of people said that there is no story. I said there is no story because this is a musical film. So as a director I bring strength to a film. When a writer gives me a story, I take it as a challenge and give strength to that film with direction. No film can be made without a risk.

When I was making Kisna, I thought it will be a big hit but it did not work. So it does not matter. I never over rejoiced with a hit and never went into depression because of a flop. You cannot have a 100 per cent success rate even if you are Steven Spielberg [Images]. I will stop making films only when I think I have started making bad films. And today I am privileged to work as long as I want, but I will quit the day when my body does not permit me to work anymore. I will also quit the day I feel my thinking and sensibilities are not matching with that of younger generation. I will quit gracefully; I don't want to be thrown out.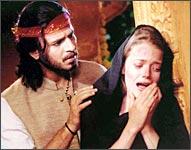 Did you analyse what went wrong with Kisna?
I made a story that was based in the 1920s. You see the youngster of 1920 cannot match the youngster of today. Do you have your grandfather's values? No. They are only there in photographs. And my mistake was to portray the values present in the photos of your grandfather to your generation. If you see Kisna after five years, you will understand it is a great film.
Take, for example, Karz. It was commercially a flop and every critic criticised that film. In the 1980s, Karz was like today's Kisna. Today, however the same film is being remade by Himesh Reshammiya [Images] and everybody thinks it is a great film. So in contemporary times, sometimes you don't get recognition.
What has happened to your plan of giving Rs 1 crore to a writer if he comes with a good script? Did you find anyone?
No one came to take it. I am sitting with Rs 1 crore. I am honest about it. I am ready to pay Rs 1 crore to someone who gives me story, screenplay and dialogue. And what is wrong in it? I can also pay Rs 2 crore! One crore is not a big amount in a Rs 25 crore film. So far 40 writers have come to see me, but I cannot pay them even Rs 10 lakhs because they are very poor writers. So my message to youngsters through you is that if they want to come in films they should forget acting and direction. They should become writers. I can say with a guarantee that in future writers will get Rs 5 crore because films will be worth Rs 100 crore.
Today writers also want to become directors and how can this happen? Mukta Arts [Get Quote] has given six scholarship seats for writing in Whistling Woods, because I feel writers are a very important part of filmmaking.
The general trend today among youngsters is that they do not read and only head straight to Google. They believe in doing control-C and control-V rather than going to libraries.
Yes, that is the unfortunate part. Today we have become people of cut and paste. Today, anyone who can do a better job of cut and paste has become a creative artist. The one who can pick and choose in best the way clicks. I feel pick and choose will not work and you have to be original. You can use Internet as a technique, but the craft within you needs a soul. You have to develop your own soul.
Do you feel media and critics were too harsh with you after the debacle of Kisna?
You see, the media loves me and also hates me. When you grow too big then some people find pleasure in seeing that person going downhill. When a big director's film flops, then it is big news. I don't think the media hates me.
Crucially, Kisna was released alongside the low-budget film Page 3, which clicked while your film didn't. Why do you think this happened?
It is a simple answer. A film either works or doesn't. So my film did not work and Page 3 worked. There is no big or small film. They become big and small only after release. Iqbal was a small film, but it became big after it was released. The same is the case with Joggers Park. The big and small of it is not important.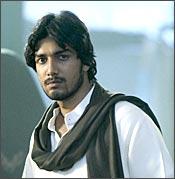 How do you feel when you read the news that superstar actors are charging Rs 42 crore per film? Do such huge figures make sense?
The picture is very clear. Corporate companies want to make the perception among investors that they are making films with big stars. I would say that they are heading towards making films with known losses.
You cannot pay 40-60 per cent of your film's budget to only one actor. There is always a budget for a film whether it is a Rs 100 crore film or a Rs 10 crore film. Sixty per cent of any film's cost is spent on production, and if you give 60 per cent to one actor that means you are making films with known losses. Today, brochures are being sold rather than movies.
When will you launch a new actor from Whistling Woods?
In July, our first batch will come out and then we will sit with scripts and take them. However, our emphasis is on trained people, whether it is from Whistling Woods, Pune Institute or some other place. We need trained people.
You did not take your favourite mascot Jackie Shroff [Images] in Black & White?
The same thing was asked about Anil Kapoor when I was making Yaadein [Images]. It is not like that. I took Anil Kapoor [Images] in Taal. This question will always be there with me.
In closing, can you tell us something about your lead actor Anurag Sinha? You are showing a lot of faith in him making a newcomer a leading man.
When you sit in the hall and hear Anurag's voice and see his eyes, you will recall these words: he is a superb actor. You will be bowled over by his performance, and he is going to be a very big star. He may not have great looks but he is a great actor. A solid actor who will go places.