June 16, 2008 18:08 IST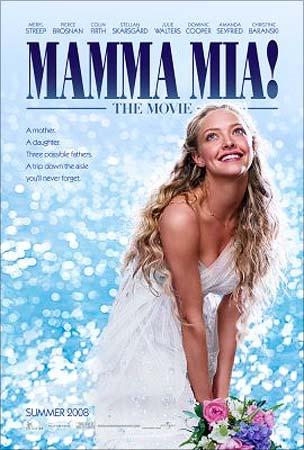 Nearly 10 years after debuting in London [Images], Mamma Mia!, the mega-musical fashioned from the Abba songbook will be seen for the first time on the big screen starring Meryl Streep, Pierce Brosnan [Images] and Colin Firth.
According to the Times Online website, the film was first mooted when Tom Hanks's [Images] production company (Hanks takes a credit as executive producer under the umbrella of Universal) contacted the show's producer, Judy Craymer, who maintained full rights.
'We [director, Phyllida Lloyd, and book writer, Catherine Johnson] wanted to maintain control,' Craymer was quoted as saying.
So what is Mama Mia! all about?
The show, which is running in 10 countries, is the story of a bride-to-be Sophie -- played by Amanda Seyfried in the film version -- who is on a hunt for her real father. Meryl Streep plays Sophie's mother, Donna Sheridan, who bore her daughter as a result of a summer spent in the company of three men in the 1970s.
Pierce Brosnan, Colin Firth and Stellan Skarsgard play the three prospective fathers, who are invited to Sophie's wedding. Joining the colourful cast are Donna's friends, played by Julie Walters and Christine Baranski.
Mamma Mia! will hit theatres on July 11.