Home > India > Movies > Interviews

The Rediff Interview / Jhanu Barua

'Preity is extremely moody'

June 04, 2008


| | |
| --- | --- |
| Jhanu Barua | |
| | |
| | |
| | |
| | |
| | |
| | |
National award winning Assamese director Jahnu Barua entered the Hindi film industry with his critically acclaimed film, Maine Gandhi Ko Nahin Mara. Now, the director is back with his next, Har Pall, starring Preity Zinta [Images] and Shiney Ahuja [Images].
The director spoke to Swati R Choudhary about Preity's talent, rubbished reports of Shiney's starry behaviour, and much more. Read on:
Tell us about Har Pall.
Har Pall is a different kind of love story. It is a fresh take on romance. I can assure audiences that. Youngsters will be able to identify with it. It has a strong subject and deals with some issues.
Any specific reason behind the title?
Har Pall is rejoicing in every moment. I am a very optimistic person and believe in enjoying every moment of life. Each and every moment should be cherished regardless of the pain and agony that comes along. One should be very passionate about life. We have used this as a metaphor in the film.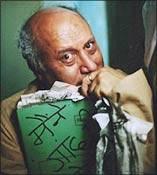 Maine Gandhi Ko Nahin Mara released in 2005. What took you so long to direct a Hindi film again?
I take my own time regardless of the genre of the film. Be it a commercial film or an arty film. I was also engaged with my Assamese film commitments. Post Maine Gandhi, I got a lot of offers from producers but I was cautious. I didn't want to a make another serious film after Maine Gandhi. As a filmmaker, I have to deliver and live up to my audiences' expectations. Besides, I take time deciding on the subject of the film.
Maine Gandhi fetched you critical acclaim but it didn't fare well at the box office. Were you disheartened?
Maine Gandhi shaped up the way I had envisioned it and I think it did fairly well at the box office. Probably we faltered as far as the marketing was concerned. Nonetheless, I got more than what I had expected from Maine Gandhi.
I must tell you about a fantastic e-mail that I received. A young guy from Mumbai wrote to me that he went for some film and accidentally happened to see Maine Gandhi. He said he liked it immensely and saw it twice. This is the kind of response I got. I couldn't have asked for more.
Don't you go by box office collections?
Yes. It matters to every filmmaker. Professionally, how the film is marketed is not my area. I always make a film the way I want to make it. As a filmmaker, I am confident that my product will be enjoyed and I make sure my audience gains from it. Financially, we collected more than what we had invested in Gandhi.
How would you rate Urmila Matondkar [Images] as an actress?
Urmila is a reservoir of talent. She is very disciplined and punctual. She does a lot of homework and is very committed to her craft.
Any films with her on the anvil?
If the subject demands her, I'd love to work with her again.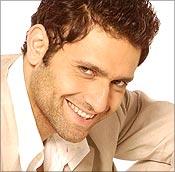 Tell us about Shiney Ahuja's role in Har Pall. Rumour has it that he threw his weight around, reported late on the sets etc.
Shiney plays a photographer in the film. He is Preity's neighbour and they fall in love.
About his starry attitude, even I've heard of these stories. But I never had any issues with him. Our brains are wired differently and every person is different. Shiney, as an actor, has his own set of plus points and flaws. He has a different rapport with me.
To fellow unit members, it may have appeared that he reported late on the sets but they weren't aware that he had already had a word with me because he was not required to shoot. I give permission to actors to come late if they are not wanted on sets. I consider these kinds of adjustments with all my actors. I still maintain that I had absolutely no issues with him.
Why did you zero in on Preity for the role?
For any actor, despite his/her line of work, what matters is their talent, level of intelligence and a thorough understanding of the character. As a director, I need to mould my actors. Moreover, I should have the ability to judge an actor's talent. For instance, if an actor is adept at comedy, the director should be able to assess as to how he/she would fare in other areas.
I was moved by Preity's portrayal in Kya Kehna. I also loved her performance in Dil Chahta Hai.
How is Preity to work with?
Preity is extremely moody. You never know which way her mood goes. But she is a fantastic human being and very genuine at heart.
One day, she walked in with her doctor and announced that if anyone had any problem, they could consult her doctor. She was more than happy to offer her doctor to every unit member. Only a person with a great heart would do that because people don't like to share. A couple of light boys and others consulted him. I showed him my ear too. I was really touched by her gesture.
She is a compulsive talker and the best part is she doesn't realise that she repeats a lot of her statements.
Tell us about a specific scene where she excelled.
She has excelled in all the scenes. But there is this particular scene shot on the beach when she fights with Shiney. Here, she expresses herself freely and fully. Her character comes to the fore and is fully exposed.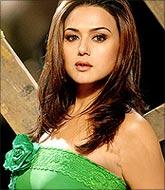 You said in an interview that Preity has been under-utilised by the industry. Please comment.
Preity is not aware of her acting potential. To say that she is a powerhouse of talent would be a gross understatement. She is underestimated by the industry. She is capable of giving much more and this is for the directors to understand.
Should she have done more of art house films?
Definitely! She is great material for serious films.
Is Eesha Koppikar playing second fiddle to Preity Zinta in Har Pall?
No. Eesha has a pivotal role herself. She plays an air hostess, and Preity's roommate.  
I generally research and do my homework before casting actors. Whatever little that I'd seen of Eesha wasn't enough to assess her. So the producers made me meet her.
How do you decide on your casting?
Assessing actors based on their performances is not enough. I like to meet them in person to discover their 'real' characters. I make them talk to someone else and observe their body language and mannerisms. I study them carefully and see if they can be molded or not.
One of the requisites is to know if the actor is well read or not. Reading habits helps them acquire intelligence about the study of a character. Moreover, they need to be well informed and receptive to ideas. Such actors are easier to work with.
Tell us about your international venture Homing Pigeons.
Homing Pigeons is an Indo-British co-production to be shot in Assam and the UK. It's a period love story and the main protagonist is a British girl. There are other British characters as well.
Butterfly Chase is lying in the cans?
Yes. The producer has some genuine problems. I don't know if it'll ever see the light of the day.
Tell us about your short story in the episodic Mumbai Cutting.
There are about 11 filmmakers directing one story each. I was drawn to the Mumbai-centric concept of Mumbai Cutting. My short story is titled Anjane Dost. It's about a middle class Maharashtrian family.
The Assamese film industry hasn't got its due recognition...
Regional or National cinema are expensive mediums that need to survive on a market. Assamese cinema is very small and doesn't have a good market. You have to have a strong local market to survive.
The Assamese cinema is going through a rough patch but I'll try to revive it in whatever way I can. I have some projects in hand and will continue making Assamese films.