Abhishek-Ash as Rama and Sita?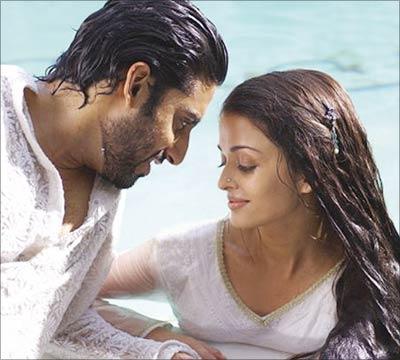 Ace director Mani Ratnam is all set to make a film based on the epic Ramayana [Images].
His modern interpretation of the epic will revolve around the character Ravan.
The Hindi-Tamil bilingual, titled Ravan will star Mani Ratnam's favourite pair, Abhishek Bachchan [Images] and his wife Aishwarya [Images], as Rama and Sita, while Govinda [Images] is likely to play the role of Hanuman [Images]. Aditya Panscholi will star in the title role.
Mani, who is busy with his current project with the same lead pair, is likely to commence Ravan by next year.
Text: Aravindan
Email |
Print | Get latest news on your desktop