September 18, 2007 17:49 IST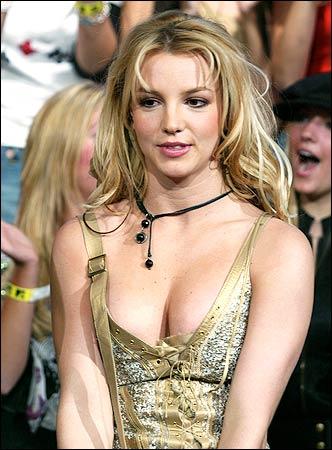 Britney Spears' likelihood of getting the full custody of her two sons from ex-hubby Kevin Federline has further been put in jeopardy, with her former bodyguard accusing the pop star of taking drugs and walking around naked in front of her kids.
During a custody hearing on September 17, former minder Tony Barretto claimed that Spears took drugs in front of her two young sons, Sean Preston, two, and Jayden James, one, and even walked around naked in front of them.
The shocking revelation means that the Toxic singer could increase her chances of losing custody of the boys to Federline.
The bodyguard's attorney, Los Angeles lawyer Gloria Allred, said in a press conference that Spears' attorney chose not to cross-examine the bodyguard, who has been described as a 'secret witness' against Spears in her custody battle with Federline.
Allred said Barretto was prepared to testify under oath Monday, but neither the court nor Spears' attorneys chose to cross-examine him. She said his declaration went 'unrefuted and unchallenged.'
Barretto started working for Spears when she got out of rehab, and was fired on May 17 for failing to hear her when she told him to pick up her hat. He came forward because while working for Spears, he became 'very concerned' about the safety of her two boys, according to Allred.
'Though he was reluctant to come forward and become embroiled in her custody dispute, he decided to do so because of his concern about the safety and well-being of the children,' E! Online quoted Allred, as saying.
However, Spears' attorney, Laura Wasser, described Barretto as a 'disgruntled former employee.'
Spears and Federline have had joint custody of their sons, but the latter has been fighting to gain full custody of the two boys.
Text: ANI | Photograph: Getty Images