September 17, 2007 12:53 IST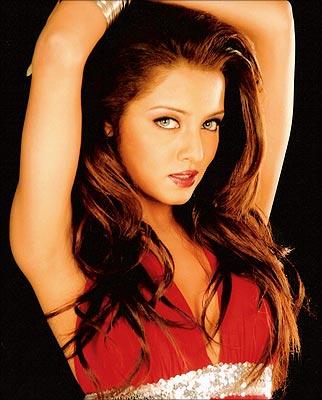 We asked readers to tell us if they had grown up or studied with movie or television celebrities. And we got a great response!
Sharing his memories is Satyendra Jha, who studied with Celina Jaitley [Images].
I used to stay at Nizam Palace in Kolkata, and had quite a big group of friends, one of whom was Shalini, a part-time ramp model in Kolkata. She used to rub shoulders with the then models of Kolkata like Bipasha Basu [Images].
Celina used to frequent Shalini's home, where we met on numerous occasions.
I still remember a funny incident, where she needed to sign on some paper but was not carrying a pen. I had a Parker pen with me, and offered it to her. She took it, but somehow forgot to return it the same day. Later, I pulled her leg for almost maaro-ing my Parker and she laughed it off.
She had a beautiful face even then, but her hairstyle was quite different from what it is now.
I was very thrilled to know that she had bagged a role opposite Fardeen Khan [Images] in Jaanasheen.
Grew up with a star in the same neighbourhood? Studied with them in school? Had a star friend in college? Hung out at the canteen together? Bunked classes? Maybe even hit on the same pretty people?