September 11, 2007 13:08 IST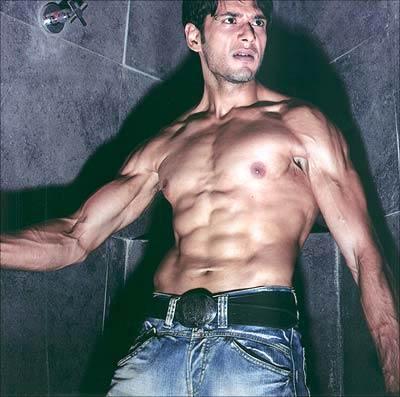 We asked readers to tell us if they had grown up or studied with movie or television celebrities. And we got a great response!
Sharing his memories is Manish Kejriwal, who studied with Mohit Ahlawat.
Mohit and I studied in the same school in Panipat. He was three or four years senior to me, and comes from a well-to-do business family.
He was very flabby in school. The change in his physique now is incredible. I could not believe my eyes when I saw him in a Ram Gopal Varma film (James) years later.
His elder sister was the school captain and was considered an all-rounder -- both in studies and sports.His younger brother was a good cricket player. Last time I heard, he was playing club cricket in England [Images].
Mohit's determination to do well in a new career is praiseworthy. I wish him success.
Grew up with a star in the same neighbourhood? Studied with them in school? Had a star friend in college? Hung out at the canteen together? Bunked classes? Maybe even hit on the same pretty people?