September 06, 2007 12:40 IST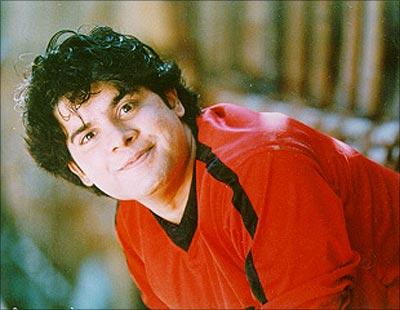 We asked readers to tell us if they had grown up or studied with movie or television celebrities. And we got a great response!
Sharing his memories is Amritpal Singh Dhanjal, who studied with Sajid Khan.
I studied with Heyy Babyy director and Farah Khan's [Images] younger brother Sajid Khan for two years in Class 8 and 9 at Father Agnel Technical High School, Bandra, Mumbai. This was in the mid-1980s.
He was the last-bencher in our class. I used to sit three seats ahead of him.

Whenever we had a free period, we would request him to do mimicry or tell us stories. He used to tell us stories from the horror film Nightmare On Elm Street and other movies. He would also imitate our teachers, especially our history teacher, maths teacher, Hindi teacher and scouts guide.
He even mimicked our teacher's dog barking!
He would also participate in school plays. I still remember Bhaago Bhoot Aaya, where he played the role of a thief who escapes from jail.

You guys won't believe this, but Sajid used to sleep on the floor when the lecture got too dull. I think it was during the physics class. He stopped all this when he was made prefect the next year.
I really enjoyed those two years, especially Class 8. I never thought that he would be such a big star one day. God bless him.
Grew up with a star in the same neighbourhood? Studied with them in school? Had a star friend in college? Hung out at the canteen together? Bunked classes? Maybe even hit on the same pretty people?
What were they like? What did you think of them then? Did you ever foresee their success?
We look forward to hearing from you.
Don't Miss: Stars Readers Studied With