September 04, 2007 13:53 IST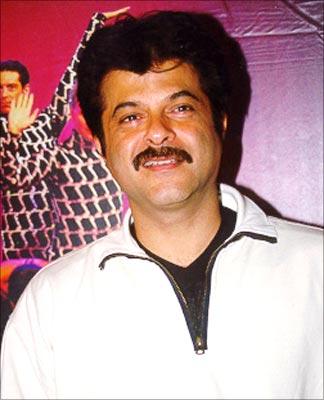 We asked readers to tell us if they had grown up or studied with movie or television celebrities. And we got a great response!
Sharing his memories is Sukumar Mehtta, who studied with both Anil Kapoor [Images] and the late Mazhar Khan. 
I was in the same batch (1973-1977) as Anil Kapoor and the late Mazhar Khan at St Xavier's College, Mumbai.
Anil was always seen in the canteen. In fact Satish Shah, Pankaj Uddhas and all the seniors were always hanging around the canteen. I never thought Anil would become such a big star.
I was also a part of the famed Sangeet Mandal and used to interact with Mazhar Khan a lot. I recall a play he and Anil had staged at the college auditorium.
Grew up with a star in the same neighbourhood? Studied with them in school? Had a star friend in college? Hung out at the canteen together? Bunked classes? Maybe even hit on the same pretty people?
What were they like? What did you think of them then? Did you ever foresee their success?
We look forward to hearing from you.
Don't Miss: Stars Readers Studied With