Rani's battle with the bulge continues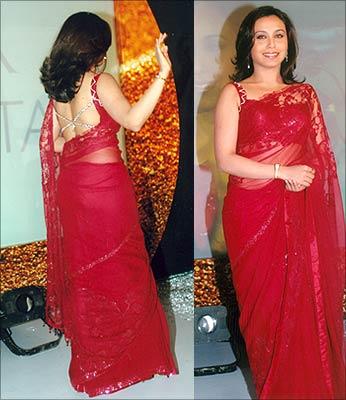 It seems Rani Mukerji's [Images] battle with the bulge has returned with a vengeance.
The star who was never svelte in the first place (remember Raja Ki Aayegi Barat, Mehendi and Ghulam?) looks a little heavier these days.
Post-Kuch Kuch Hota Hai (where she looked slim and trim), Rani upped the ante with an improved wardrobe and hairstyle in Ta Ra Rum Pum [Images].
But at the recent Titan Raga launch, Rani's cheeks looked puffy, for starters.
Let's hope she's been strict on her diet in her forthcoming film, Laaga Chunari Mein Daag, which releases on October 12.
Photographs: Pradeep Bandekar