2 Spirit Award noms for India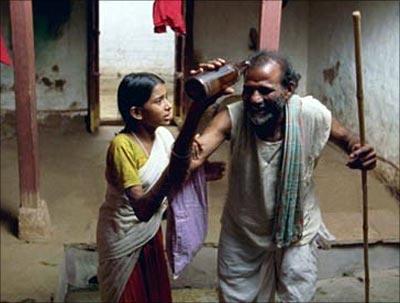 India did well with the Independent Spirit Award nominations, nabbing both a Best First Film berth for Rajnesh Domalpalli's Vanaja, (left) and a Best Supporting Actor nomination for Irrfan Khan [Images]'s work in The Namesake [Images].
Vanaja, a Telugu sensation -- and part of the director's thesis at Columbia University -- will compete with actress Julie Delpy's 2 Days In Paris, Craig Zobel's Great World Of Sound, Scott Frank's The Lookout and Jeffrey Blitz's Rocket Science.
Meanwhile, Khan's contenders for Best Supporting Male Actor are Chiwetel Ejiofor for Talk To Me, Steve Zahn for Rescue Dawn, Kene Holliday for Great World Of Sound and the highly acclaimed Marcus Carl Franklin for I'm Not There, Todd Haynes' experimental Bob Dylan biopic.
The Best Feature nominees are The Diving Bell And The Butterfly, I'm Not There, Juno, Paranoid Park and -- a film shot partly in India -- A Mighty Heart.
The Independent Spirit Awards, announced traditionally a day before the Oscar ceremony, will be announced on February 23, 2008 -- in a tent on the Santa Monica beach in California.