First Look: Vishal's Bourne girl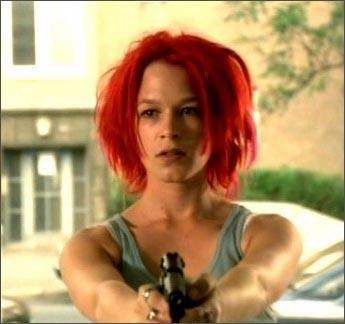 India, meet Franka Potente.
Yup, she's the German Bourne star who starred in Tom Tykwer's seminal, trippy 1998 sensation, Run Lola Run.
A widely acclaimed German actress, Potente hit stardom with Lola, and went on to do major films like Blow, opposite Johnny Depp [Images] and the Bourne trilogy, opposite Matt Damon [Images].
Now, Franka is tipped to be playing the lead in Julia, Vishal Bhardwaj's upcoming project -- reportedly a biopic based on the life and times of Hunterwali star Fearless Nadia, India's first stunt-heroine.
Julia, set to go on the floors soon, is tipped to reunite Vishal with his Omkara [Images] cast of Ajay Devgan [Images] and Saif Ali Khan [Images].
If all is confirmed soon, it should be quite a ride.