November 13, 2007 15:54 IST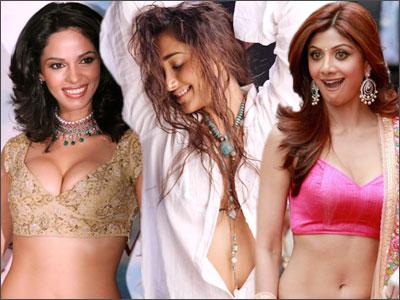 We had asked you which Bollywood actress was the sexiest, and we got a great response. Not surprisingly, Mallika Sherawat was crowned number one. Mallika was also voted as the actress who would look hottest in a bikini.
There's no denying that the woman is a stunner, and always a winner.
But Bollywood has quite a few gorgeous women like Shilpa Shetty [Images], Kangna Ranaut [Images], Jiah Khan and Celina Jaitley [Images].
Take part in our Filmfare Hot and Wild contest and tell us which actress you would like to see in a bikini, and you could win cool passes to party with the stars!
All you have to do is click here to take part.