| | |
| --- | --- |
| A still from The Train | |
| | |
| | |
| | |
| | |
| | |
| | |
Advertisement
May 21, 2007 18:22 IST


Emraan Hashmi movies are often accompanied by hit soundtracks, but the man with the compulsive lips seems to have rejected the singer with the baseball cap for Shyam Bajaj's latest, The Train. While there doesn't appear much hope for the film (the full title is The Train: Some Lines Should Never Be Crossed and it's Bajaj's take on Derailed), this change of composer is an awesomely welcome move.

This album is the first complete Mithoon soundtrack, the new composer the man behind hit tracks Tere Bin in the dud Bas Ek Pal and the fabulous Maula Mere from Anwar. And while we're all going to stay tuned for his next outing, for now: buy this soundtrack. 

The album kicks off with Woh Ajnabee, a snap-your-fingers ditty that starts off full steam and establishes the groove early on. Singer Shilpa Rao does well, and while Mithoon's own accompaniment is a bit too plain, it helps in showcasing Rao's strong vocals. It's a clubby track, contrasting well with Sayeed Qadri's characteristically melancholy lyrics.

Second comes Beetein Lamhein, and while calling it a standard-issue KK ballad might sound derisive, it isn't. The singer scarcely disappoints, and Mithoon's new song is a powerful ode to nostalgia, high on emotions. Yet the composer deftly maneuvers it towards a dancefloor direction, tossing in unexpected rhythm and lacing the lines with funk.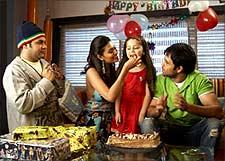 Track three, Mausam, is where Mithoon's voice sounds well soaked in whiskey, alive and grieving. It's also Qadri at his best, penning an evocative song about pointlessness and the wounds time refuses to heal -- Season to season of hurt. Again, a surprising use of strings livens up the track, forcing you to marvel outside of the Urdu rhymes of implicit longing and unfulfilled desire, enjoying the song while reveling in the melancholy of it all.
Teri Tamanna shoves KK together with Zubeen, a singer with a pretty distinctive voice. Both singers have soul, and with Shilpa Rao tossing in an additional vocal, this is a pretty compelling listen. Lyrically, it's more optimistic, if only because this love and desire song looks to the future instead of wallowing in a what-if present or a tragic past. The chorus is particularly addictive this time around, and while it sometimes feels like the singers are showboating, the rhythm works. More so after you've turned up the volume and heard it a few times over, though.
Four solid tracks, each over five minutes long. Enough bang for your buck? Pretty much, considering the average Hindi soundtrack. But hey, here come the remixes:
Beetein Lamhe (Lounge Mix) isn't bad, emphasising the vocals more than the original, adding some reverb and cooling the song down to a pretty neat basic track. The layering's unspectacular but considerably fun. Nice work.
Mausam (Club Mix) is a doozy. Significantly moving on from the original, this one has an insane groove, kicking the album's tempo up several notches. There's a touch of rock'n'roll to add to the chaos, and it's the kinda song that'll really get the floors going.
The Train (An Inspiration) must have been a challenge for Shaan. The song starts with some dreadful lyrics, showing us that it's not a wise idea to mix both metaphors and languages. Lamho ke in coach mein? Sorry, no. The song varies wildly as it goes on, though, using engine sounds, announcements and whistles as it segues from genre to musical genre. Likely the kind of song that'll only work if very well-picturised, this one's unusually crafted but too inconsistent to really like.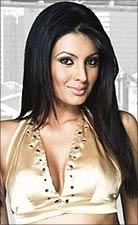 Teri Tamanna (Club Mix) isn't too good, the track seems loopy and repetitive, despite good scratching. It ends far better than it begins, but this one is skippable.
Woh Ajnabee (Club Mix) starts off predictable but gathers steam in a bit. This is the version the DJ will play instead of the original, and likely to blare through many an in-car stereo speaker. Works, but largely because of Rao's vocals and the hummability of the basic melody.
Teri Tamanna (Euro Mix) is where both fun and funk return to the album. Right from the start, this one grabs you good and whips you with a superb beat. Some of the effects used are predictable, but this one alternates between a sharp rhythm and a thudding percussion, and there's not much cause for complaint. As kids say nowadays, it's rocking.
We end with Mausam (Progressive Mix). Effects heavy and pretty steady throughout, this is a decent little edit.
Overall, it seems like Mithoon had his work cut out. The Train isn't the kind of movie that can let the composer get pensive or dramatically moody, which is what he relishes, as evidenced by his previous work. Here the brief was dancefloor, and Mithoon's obliged. This isn't a revolutionary soundtrack, but heralds a composer to watch. Imagine, for example, if Pritam were original.
Buy The Train. This baby can bounce.
Rediff Rating: