Home > Movies > Southern Spice

Parvati, new face of Telugu cinema

March 01, 2007 17:04 IST


| | |
| --- | --- |
| Parvati Melton | |
| | |
| | |
| | |
| | |
| | |
| | |
She is tall, lissome with an hour-glass figure and only 18. She is Parvati Melton, the new 'girl' of Telugu cinema. Her debut film Vennela , mostly shot in the United States where she grew up was followed by her second Telugu film Madhumasam, which was released recently.
Now, she is working in Allare Allari, directed by Muppalaneni Siva and starring Venu and Naresh. "Many girls will be able to relate with my character in Allare Allari. I play a modern yet homely, cute girl who wear saris," she says.
Of mixed parentage (German father and Punjabi mother), Parvati was born and brought up in the United States. It's her German father who named her Parvati.
Radhika Rajamani caught up with the actress recently and got her talking about dancing (she's a trained classical dancer), winning the Miss India USA pageant and her passion for acting.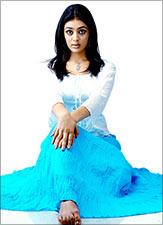 Acting seems to have come naturally to Parvati, a trained classical dancer (Bharatnatyam). "I was fascinated by acting but didn't expect to get into it so soon. I used to see Hindi and English films as a child -- mostly on Sundays and was later exposed to Italian and French cinema."
Not many would know that Parvati was offered Pokiri but she didn't take it because her parents did not want her to act then. "But I believe whatever happens, happens for the best. One has to go on and move on," she says.
But her passport to films was winning the Miss India USA Pageant. "After winning it, I was riding the wave of popularity and got tremendous exposure. The director of Vennela saw my photos on the Net and contacted me. Since I was brought up in a conservative way, my parents took three-four months to come around," she recalls.
"There were some offers from Hindi and crossover cinema too but nothing happened. Then Vennela happened. It was shot mostly in the US during my summer break. There was initial opposition from my parents but when they saw Vennela, they gave in. In fact my mother and younger sister (seven-year old Ariana Sitara) visited me in Hyderabad a couple of weeks back."
But it was dancing that prepared the actress for films. "I owe everything to dance. I am used to dancing before crowds so when I went on the sets for the first time, I didn't feel strange in front of the crew. The expressions and emotions came easily because of the training in abhinaya," she says.
"I started learning from the age of five or six. My parents inculcated the love of dance for me. Their teachers Catherine and KP Kunhiraman (disciples of Shanta and Dhananjayan) taught me. In the 12-13 years of training, I must have missed just three to four dance lessons. I started appreciating it more as I grew older and discovered what dance was. I have given public performances and I used to teach dance at California. I am still passionate about it," she adds.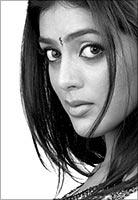 "Dance has made me more disciplined and has helped me with my fitness too. I have never been to the gym and never needed to. But now I miss dancing tremendously since I don't have time to practice it. It gave me great muscle strength too and now I feel that my fitness is not up to the mark," Parvati says.
Parvati has also dabbled in modeling and walking the ramp. "I modelled the spring-summer collection for Macy's and Nordstroms (stores in the US) as a child. Later I walked the ramp for Satya Paul and Arnab Sengupta's collections. In India modelling is a great platform to meet people and network, making it easier to get into films. In the United States modelling and acting are two separate professions," she says.
A product of a multi-cultural background, Parvati has absorbed the best from different cultures. "My father's parents were orthodox Christians but he practices Hinduism. He lived in India and studied about Siva. He is a devotee of Shiva. He can read Sanskrit and he does puja every morning. I have grown up in this atmosphere. As a child, I used to visit the mandir (temple) often. I am a religious person too and do my puja and prayer every day. I also do devotional service -- help make flower garlands and prasad in the temple. I have an open mind towards all religions. I visit churches and other places of worship. After all, God is God," the actress adds.
On future offers the actress says, "I have received couple of offers in Hindi, Malayalam, Kannada and Tamil. But I have not signed yet. I am not happy with the kind of roles (mostly second leads and unsubstantial roles) I want my launch pad to be good. Presently I am considering a film with Malayalam superstar Mohanlal. I have been offered two Kannada films opposite Sivaraj Kumar and Darshan. I want to be more careful while signing films. I want to grow up in films and live to expectations."
"Even though I am just 18, I feel I have lived so many lives, exposed to so many things, done so much. I think positively and take any setback as a learning experience. When pushed back by a step one has to take two steps forward. I have miles and miles to go before I sleep," the actress concludes.