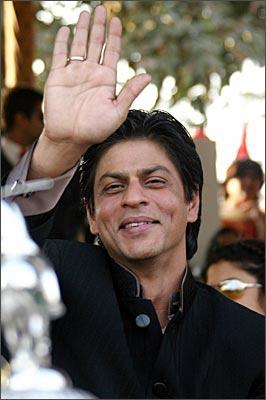 We asked readers to tell us if they had grown up or studied with movie or television celebrities. And we got a great response!
Sharing his experiences is Sanjeev Sharma who knew Shah Rukh Khan [Images] in his childhood.
Also read: I studied with...

He had a charming personality and mingled with the Jats in the training school. He would talk about the movies, and his love for Gauri, his girlfriend then.
Shah Rukh would often complain to my father, an ACP (Assistant Commissioner of Police), why Gauri's father was against their marriage because of religion.
After six months, he left Delhi. He bagged the television serial Fauji, and moved to Mumbai. Later, he returned for a bit to get his passport made.
Grew up with a star in the same neighbourhood? Studied with them in school? Had a star friend in college? Hung out at the canteen together? Bunked classes? Maybe even hit on the same pretty people?
What were they like? What did you think of them then? Did you ever foresee their success?
We look forward to hearing from you!