July 24, 2007 13:38 IST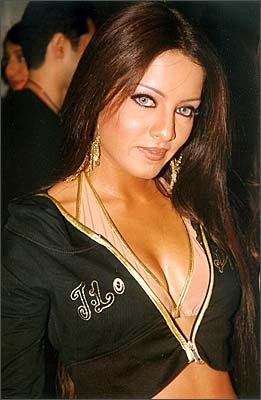 We asked readers to tell us if they had grown up or studied with movie or television celebrities. And we got a great response!

Sharing his experiences is Govind Kant who was a paying guest in the same house as Celina Jaitley [Images].

Also read: I studied with...


The year was 1996. I was working in Kolkata. I was a paying guest at a home in Ballygunj Circular Road. Celina was also a paying guest in the same house, and lived in the adjoining room.

She was a small time model at the time and would appear in an advertisement in the local newspaper, The Telegraph, for a local tutorial.

I remember boasting to my friends whenever I saw the ad that the girl lived in the same house as I did.

She was seeing a guy then, who had the physique of a bouncer.

She would come home late in the night due to her modelling assignments.

My only conversation with her was when I borrowed an Archie's comic, of which she was a fan.

I later came to Sydney for higher studies and it was here that I learnt that she had become an actress.

This has now become a regular story I tell around the dinner table to friends.

Grew up with a star in the same neighbourhood? Studied with them in school? Had a star friend in college? Hung out at the canteen together? Bunked classes? Maybe even hit on the same pretty people?

What were they like? What did you think of them then? Did you ever foresee their success?

We look forward to hearing from you!