July 20, 2007 13:53 IST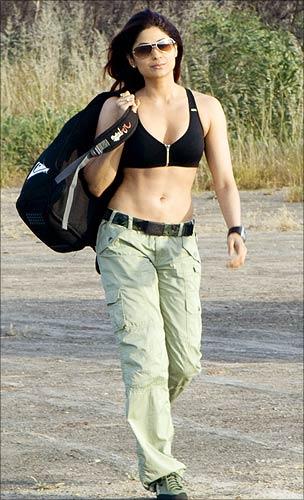 We asked readers to tell us if they had grown up or studied with movie or television celebrities. And we got a great response!

Sharing his experiences is Kuntal Joisher who went to the same tuition classes as Shamita Shetty [Images].

Also read: I studied with...


My elder cousin and I had enrolled in Mahesh Tutorials, Chembur, during Standard 10 in 1994. This was when the film Main Khiladi Tu Anari had just released, and the song Churake dil mera had become a rage. A lot of guys in the class, including me, were huge fans of Shilpa Shetty [Images].

To our surprise, her younger sister Shamita was in our batch.

She had braces at that time.

One incident I distinctly remember is that during a Geography test, she was sitting next to me. I guess it was my lucky day ;-)

I had a crush on her then, so it turned out to be quite a fun experience.

Grew up with a star in the same neighbourhood? Studied with them in school? Had a star friend in college? Hung out at the canteen together? Bunked classes? Maybe even hit on the same pretty people?

What were they like? What did you think of them then? Did you ever foresee their success?

We look forward to hearing from you!