July 19, 2007 15:10 IST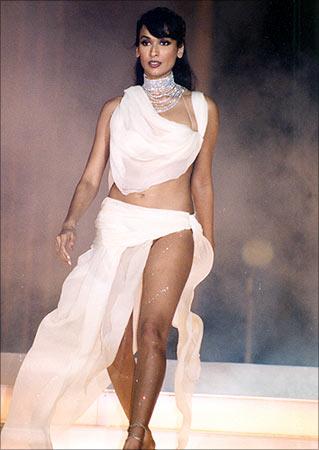 We asked readers to tell us if they had grown up or studied with movie or television celebrities. And we got a great response!

Sharing his experiences is Suchet Bal who went to the same college as Madhu Sapre.

Also read: I studied with...


Miss Universe second runner up (1992) Madhu Sapre was in Parle College, Mumbai, with me. We were also in the athletic team at St Dominic Savio Athletic Club, Mumbai.

She was a very humble and down-to-earth person even though she was the most beautiful girl in college. She was the national gold medalist in the discus throw.

She was seen at a party by photographer Shantanu Sheorey (actress Kimi Katkar's husband) and offered an audition for a photo shoot.

But Madhu forgot about it and Sheorey's assistant had to pick her up from the athletic track and take her to the studio. There were around 50 beautiful models, with full makeup on, and they were surprised to see Madhu dressed up in a tracksuit.

Still, it was she who got the contract for Garden Varelli, which was, at the time, modelled by former Miss India Persis Khambata.

At the Miss Universe contest, Madhu was crowned Miss Universe in the trial round but she lost the crown in the finals because she spoke what was in her heart -- that if she became the leader of her country, she would like to build the biggest stadium in the world, as India needed that. The other two contestants talked about the poor, and won.

Grew up with a star in the same neighbourhood? Studied with them in school? Had a star friend in college? Hung out at the canteen together? Bunked classes? Maybe even hit on the same pretty people?

What were they like? What did you think of them then? Did you ever foresee their success?

We look forward to hearing from you!