Home > Movies > First Look

Mammootty turns to commercial solace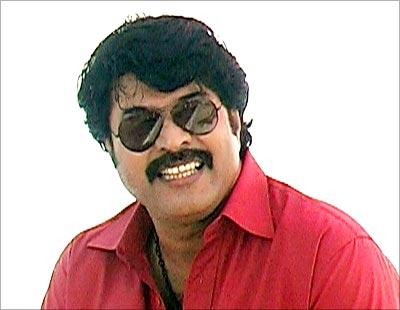 The winner of 3 National Awards and 7 Kerala State Awards, this is none other than Malayalam megastar Mammootty.
Not many can boast of such achievements, and no other male actor in India has won more National Awards for acting.
So, it is surprising to see this award-winning star fall from his pedestal by acting in silly and commercial films of late.
However, the success of these films may be the reason why he switched from serious to commercial cinema because, though his acting in serious films like Karutha Pakshikal, Palunku and Kaiyoppu was critically appreciated, the films bombed at the box office.
Now it seems the more sillier his role, the bigger the hit. His latest film, insipid entertainer Mayavi, was a huge success.
So, it seems the actor has given up on doing meaningful roles as there's no appreciation for such films. The fact that he lost to Prithviraj for Best Actor may have contributed to this decision. Many were shocked when an 'enlightened' jury of the Kerala State film awards committee chose to give the award to Prithviraj for Vaasthavam while ignoring Mammootty's roles in Karutha Pakshikal, Kaiyoppu and Palunku.
Now, can anyone blame Mammootty for acting in silly entertainers? Tell us what you think.