August 22, 2007 12:26 IST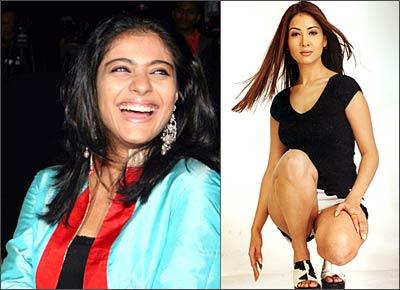 We asked readers to tell us if they had grown up or studied with movie or television celebrities. And we got a great response!
Sharing her memories is Bhumi Shah, who studied with Kajol [Images] and Kim Sharma [Images]. 
I studied at St Joseph Convent, Panchgani (a hill station in Maharashtra) with Kajol and Kim Sharma.
Kajol was our head girl and a fantastic human being. She was my senior and was very good at school activities as well as dancing.
She was very down-to-earth though she was doing very well at that time. She visited our school after her film Yeh Dillagi (starring Akshay Kumar [Images] and Saif Ali Khan [Images]) was out, in her car. She chatted with everyone.
I studied with Kimi (her real name then) too. She wanted to become a model from the time she was in standard 7. She used to amuse us by modelling in school. Unlike Kajol, she always had an attitude.
Grew up with a star in the same neighbourhood? Studied with them in school? Had a star friend in college? Hung out at the canteen together? Bunked classes? Maybe even hit on the same pretty people?
What were they like? What did you think of them then? Did you ever foresee their success?
We look forward to hearing from you.
Don't Miss: Stars Readers Studied With